ACT
®

Tutoring

for 1:1 support
Invest in your child's future.
A strong ACT® score is one of the most important criterion used by college admissions officers. Trust your child with a Kaplan-certified tutor and give them the tools and confidence they need to get into the schools they want. Kaplan's Premier Tutoring Programs include:
Kaplan-certified tutors who know the ACT inside and out
Time-tested curriculum backed by research
A personalized program designed to build upon your child's strengths while making significant strides in weaker areas
Choose from one of the following packages:
Guaranteed results.
Confidence is such an important part of your success on Test Day. At Kaplan, we believe that it all starts with your confidence in our programs. That's why we offer the most comprehensive guarantee in the industry. Our Higher Score Guarantee is applicable to tutoring programs starting at 20 hours and up. Learn more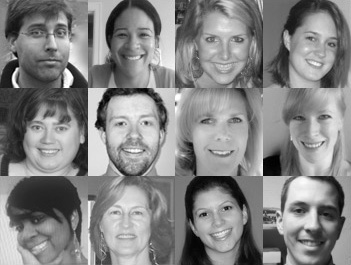 The right tutor makes all the difference.
The foundation of our program is our team of elite tutors. Each has second-to-none credentials and top scores. Extensive training and development programs—through the Kaplan teacher certification program—ensure that our tutors are authorities on interactive one-on-one instruction and individualized lesson planning.
Tutors inform parents throughout the process.
As a parent, you want to know how your child is doing. With Kaplan, you receive reports with your child's progress on course assignments and practice tests so you'll know how your child is progressing.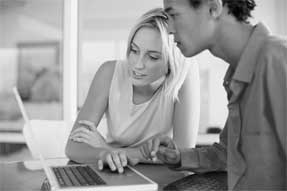 The Kaplan approach.
Kaplan is unmatched in our knowledge of the test, the strategies, and personalized
support for your child.
Know the test — With more than 70 years preparing students for high-stakes exams, Kaplan has the most experience, and we have the most practice questions
Know the strategies — Our proven, research-based test strategies maximize students scores in the most efficient way.
Know the student — Every student is unique, and that's why we start by listening to you and your child's needs. Our program begins with an assessment of your child's academic abilities, personality, scheduling needs and score goals so that we can match your child with the best tutor. Our elite tutors play the role of teacher and coach — appropriately challenging and motivating your child throughout the process.
Program features
Online Student and Parent Reports with Smart Report™ — progress, performance, and homework tracking
Adaptive On Demand Instruction — customized study plan, videos, and 3,000+ practice questions
Comprehensive study materials, including a lesson book, flashcards, as well as online workshops and quizzes to hone your skills
The Kaplan Higher Score Guarantee