On Demand Course for the GED
Get the results you want with new, affordable
prep from the experts at Kaplan.
Only $299

Kaplan has taken its testing technology and 75 years of prep experience and applied them to the GED. This course is designed for busy people who need the step-by-step guidance and flexibility that 24/7 on-demand video instruction provides. It's perfect if you're looking for comprehensive, affordable prep that meets the needs of your schedule and budget.

Call 1-800-KAP-TEST to enroll.

This exclusive, new course includes:
✓ In-depth review for all five GED tests. We'll break down the material in a way that helps you quickly absorb and understand it
✓ Hundreds of practice questions along with 150+ video explanations to help you answer questions quickly and accurately
✓ 24/7 email support with Kaplan faculty whenever you need it
✓ Realistic testing experiences, including a diagnostic test to establish your baseline performance and a full length practice exam to help you build the skills and endurance you'll need to succeed on the actual GED
✓ +3 months of On Demand access for only $299
Only at Kaplan:
✓ Our exclusive Smart Reports™ technology analyzes your performance and tells you how you are doing and what you should do next
✓ Our comprehensive Kaplan GED: Complete Self-Study Guide for the GED Tests,including a GED Success planner and tips from a nationally recognized GED expert
✓ Mobile-enabled GED videos available for studying on the go
✓ The Kaplan Passing Score Guarantee. Passing score guaranteed or your money back*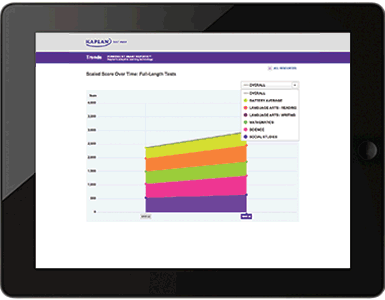 A brighter future is just a test away. We can help.
Let's get started today! Call 1-800-KAP-TEST.
*Passing Score Guarantee: Conditions and restrictions apply. For eligibility requirements, visit www.kaptest.com/GEDpsg
*GED is a registered trademark of the American Council on Education, which neither sponsors nor endorses this product.