Road to Business School

Participating Schools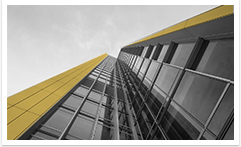 See a list of confirmed
2013 schools

B-School Spotlight
Video Series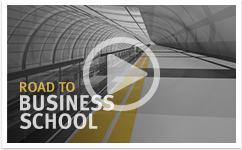 Exclusive Kaplan Whitepaper


GMAT Integrated Reasoning
Next Paper

Exclusive Kaplan Whitepaper


The GMAT Unlocked: Inside GMAT Scoring
Next Paper

Get in the fast lane with exclusive access to business schools in 2013.
Register for our Road to Business School Onsite Fairs in select locations and get the edge you need.
Meet one-on-one with admissions officers from over 30 programs

Get expert advice on the b-school application process

Find your competitive edge in breakout sessions like
GMAT: Unlocking 700+ (see fair schedule)
Length
Program
30 mins
Registration
60 mins
Admissions Officer Panel Discussion
90 mins
Business School Fair Tabling
BREAKOUT SESSIONS
GMAT Sessions: Unlocking 700+
20 mins: Data Sufficiency
20 mins: Integrated Reasoning
20 mins: Sentence Correction
20 mins: Data Sufficiency
60 mins
Tabling Concludes with Happy Hour
You can also attend our Road to Business School Virtual Fair, where you'll be able to talk to dozens of business school admissions officers. All you need is an internet connection and the desire to get an edge on your business school applications.
Each event is free, and space is limited.

| | | |
| --- | --- | --- |
| Live Online Events | Date | Time |
| How to Impress a Business School | Tuesday, Aug 6 | 8:00PM - 9:30PM ET |
| Road to Business School Virtual Fair | Sunday, Aug 18 | 2:00PM - 6:00PM ET |
| 100 Hours: A GMAT Study Plan | Tuesday, Aug 20 | 8:00PM - 9:30PM ET |
| The New GMAT: Free Training | Wednesday, Aug 21 | 8:00PM - 9:30PM ET |
| Minority MBAs: The Road Less Traveled | Monday, Aug 26 | 8:00PM - 9:30PM ET |
| Women in Business and Management | Tuesday, Aug 27 | 8:00PM - 9:30PM ET |
On Site B-School Fairs
Date
Time
Chicago
Thursday, Aug 8

5:30PM - 9:30PM

Los Angeles
Saturday, Aug 10

10:30AM - 2:30PM

San Francisco
Sunday, Aug 11

12:30PM - 4:30PM

Boston
Monday, Aug 12

6:00PM - 10:00PM

New York City
Wednesday, Aug 14

5:30PM - 9:30PM

Washington D.C.
Thursday, Aug 15

5:30PM

- 9:30PM