USMLE
®

Step 1 Classroom Anywhere™
$3,999
or
(
3 installments of
$1,333
+ one-time $25 fee
)
Classes start at 6:00 pm EDT. All classes run 5 to 6 times per week and last for 3-4 hours.
Lock in the best pricing on our Step 1 Classroom Anywhere courses in August. Offer ends 9/5!
Kaplan's Step 1 Classroom Anywhere course features our very best faculty, including Dr. John Barone for Pathology. You'll benefit from over 240 hours of live, online lectures in an interactive, online classroom setting. Log into your scheduled class from anywhere you have internet access.
In addition to the 14 weeks of live lecture, you will also receive:
Real-time access to both an instructor and a physician teaching assistant—have all of your questions answered on the spot
6 months of access to Step 1 OnlinePrep—200 hours of on-demand video review
Access to online resources upon enrollment (within 48 hours)
A pre-study diagnostic exam, 9 subject-based tests and a full-length simulated exam to gauge test readiness
Up to 6 months of access to Step 1 Qbank with over 2,000 challenging questions
This course is ideal for students who need a more comprehensive review option, but require a flexible study schedule or are unable to travel to one of our live lecture locations.
Effective January 1, 2014, the Step 1 minimum passing score on Step 1 increased from 188 to 192. Make sure you're ready with Kaplan's Comprehensive courses.
Explore Classroom Anywhere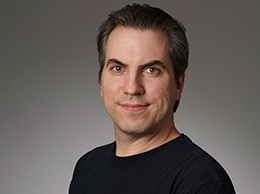 Enroll in a Step 1 Classroom Anywhere course today.