2015 USMLE
®

Step 1 Retreat
Ready to do whatever it takes to rock your USMLE Step 1?
Take Kaplan's Step 1 Retreat Program, with over 250 hours of USMLE Step 1 immersion for the most concentrated prep experience. This intensive program focuses all your brainpower, energy and attention on USMLE preparation.
Kaplan's live retreat gave me a chance to be in an environment where everyone was preparing for the same exam… Being at the live retreat gave me a chance to ask the Kaplan professors questions right there during class breaks and if you have any doubts of concept or anything you can get them clarified on the spot.
Includes:
The best—hand-selected, award-winning Kaplan Medical faculty including renowned Pathologist John Barone, MD.
Up to 9 hours of instructor interaction every day through high-yield lectures that help you focus on precisely what you need to know for the USMLE Step 1 exam.
Step 1 Lecture Notes and Kaplan's Step 1 Qbank with 2,000 Qbank questions, 2 full-length simulated exams, and 1 diagnostic test.
Comfortable accommodations and 24/7 onsite assistance from a Kaplan representative who stays at the hotel during the course. If you have questions or need assistance, we'll be on site to help you so that you can focus on what matters most: getting the highest possible score on the USMLE Step 1 exam.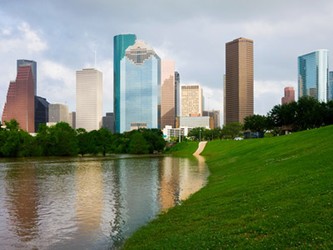 2712 Southwest Freeway,
Houston, Texas 77098
(713) 577-1270
Click here for a detailed list of course policies or to complete the enrolled student agreement. ​Choose a housing option and stay onsite at the hotel in a single or double room. With these options, you'll have breakfast and lunch included daily as well as a shuttle to nearby restaurants and locations of interest. Each guest room room has its own mini refrigerator, microwave, and a desk for each in-room guest for you to use when completing USMLE Step 1 prep outside of class.​
Click here to download the 2015 daily schedule.
Effective January 1, 2014, the Step 1 minimum passing score on Step 1 increased from 188 to 192. Make sure you're ready with Kaplan's Comprehensive courses.
3 out of 4 doctors who prepped for the USMLE prepped with Kaplan
†