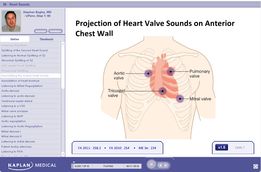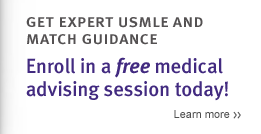 NEW – Kaplan's Step 1 High Yield
AMA members save 30% - learn more
A fast paced online course taught by high scorers. Designed for U.S medical students.
Complete organ-system coverage in fewer than 50 hours
USMLE-style practice questions after each 30-minute lecture
2,200 exam-like questions | 1 diagnostic exam | 2 full-length simulated exams | free integrated mobile app for iPhone® and Android™
Includes 3,500 exam-like total questions
Over 600 color images | 20 animations | 25 clinical videos | 10 interactive heart sounds
First Aid page references on every slide. Now including references to the 2012 edition of First Aid!
Clinical Correlates: Short, comprehensive video lectures designed to integrate knowledge of the basic sciences to clinical applications and context
Start now with our Until Your Test option, get an immediate edge in school and repeat lectures as often as you like for the next 12 months.
Step 1 High Yield includes 3,500 exam-like questions.
Now accessible on your iPad or iPad Mini device.
Try Kaplan's Step 1 High Yield for Free!
Introducing Kaplan's Med School Insight
Visit Kaplan Medical's new blog, Med School Insight, and get the student perspective on medical school, the USMLE® and the Match process. You'll also get tips that will help you through residency and beyond. Learn more.