Meet Our Teachers
Kaplan teachers come from diverse backgrounds, but share in our company's longstanding mission to help students achieve their educational and career goals.
Ideal candidates will have perfect or near perfect test scores, and possess excellent presentation and communication skills.
Learn more about our featured teachers below and why they enjoy teaching for Kaplan.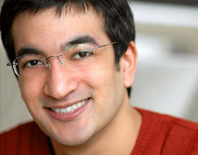 "I like teaching for Kaplan because it's a great opportunity to be involved beyond the classroom."
- Adi Hanesh, GMAT Instructor
Adi majored in Philosophy and Arabic Studies at the University of Notre Dame. He earned a Masters of Fine Arts in Acting from the American Repertory Theatre and studied at the Moscow Art Theatre School Institute for Advanced Theatre Training at Harvard University. A self-professed "math nerd," Adi started his own peer-tutoring program for math and science in high school. He jumped at the opportunity to help Kaplan students achieve their potential, assisted in revising the GMAT course structure, and filmed almost all GMAT math workshops. Aside from making television and movie appearances, Adi is also trained in Russian stage acrobatics.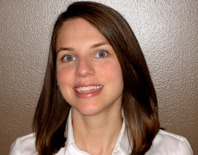 "I enjoy working with Kaplan because it has given me the opportunity to work with amazing and motivated students to help them achieve their goals."
- Kimberly Kallianos, MCAT Instructor
Kimberly started her Kaplan teaching career while earning her Bachelor of Science with highest honors from the University of North Carolina at Chapel Hill. While in her fourth year at Harvard Medical School, she resumed teaching and tutoring the MCAT in Cambridge. Kimberly believes all students have a chance to shine, no matter who they are or where they are from. Her inspiration to make a difference came from the positive experiences she had with Kaplan teachers and programs, along with a lifelong passion for mentoring others.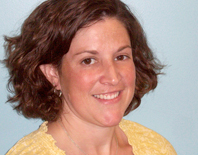 "I feel that the staff I work with are extremely helpful and friendly. We all have the same goals: To help students learn the skills the need to confidently pass the first time."
- Alyssa Weaver, NCLEX Instructor
Alyssa enjoys teaching nursing grads how to build their confidence and ease the stress that licensing exams can bring. With a Masters of Science in Nursing, Alyssa has clinical work experience in the Adult Neurosurgical Intensive Care Unit at the University of Michigan Hospital. She believes in making herself available outside of class and giving back to the profession she loves, finding the biggest reward in hearing about students passing their exams.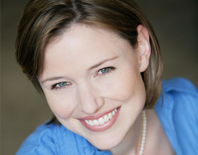 "Kaplan has always offered me new challenges and opportunities to get involved with cutting-edge educational advances and technologies."
- Debbie Campbell, PreCollege, GRE and GMAT Live Online Instructor
Debbie has been with Kaplan for more than a decade and prepared more than 750 students for success on standardized tests. She has worked for multiple centers as a teacher, tutor and trainer; helped develop revised PreCollege curriculum; hosted special events for Kaplan's marketing and publicity divisions; earned Elite instructor status and two awards for Teacher of the Year and has scored above the 95th percentile on every test she teaches. Debbie is also a working actress and an avid yoga practitioner.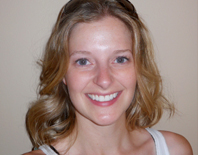 "My favorite part about teaching for Kaplan is my Kaplan family."
- Kristin Anderson, Master Pre-Health Instructor and Teacher Trainer
Kristin began as an ACT instructor for Kaplan in 2003. Since then, she's taught SAT, PSAT, DAT, OAT, PCAT and MCAT courses, in the classroom and online. Kristin earned her BS in Biochemistry from the University of St. Thomas and is earning a PhD in Immunology at the University of Minnesota. She believes Kaplan has the most friendly, welcoming and fun teachers around, providing her with the ultimate work environment.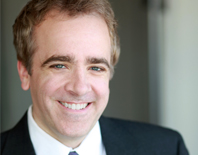 "I really enjoy helping students re-orient their thinking about the GMAT so that they can score much higher than they did before."
- Max Zener, GMAT Instructor
Max wrote most of the Kaplan GMAT Premiere retail book. He earned his BA in Biology and BA in Theatre from Wesleyan University and since 2003 has taught with Kaplan for GRE, LSAT, SAT, SHSAT, and TOEFL courses, plus GMAT classes especially for non-native English speakers. Max calls himself a grammar geek; he scored a perfect 800 on the GMAT, and 800 on both GRE sections. Max was honored with the Manhattan-wide Teacher of the Year award, as well as Trainer of the Year. He devotes his free time to a passion for cooking.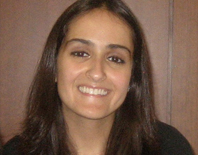 "I love teaching for Kaplan because it provides me the opportunity to impact students in the same position I was in, helping them achieve their career goals...it could not be a more rewarding job!"
- Rana Ballo, MCAT Instructor
Rana has taught with Kaplan since 2006. She has led courses for the PCAT, DAT, OAT, and ACT, but her favorite is the MCAT. Rana earned a BA from Duke University and attended Loyola University Chicago Stritch School of Medicine, where she received her Doctor of Medicine degree. Currently, she is serving as a General Surgery Resident Physician at Rush University Medical Center in Chicago. Inspired by her positive Kaplan MCAT experience, Rana is fully devoted to giving back knowledge and encouragement to her students. She has been to several countries as part of the Chicago Children's Choir, having performed at grand venues such as Carnegie Hall.