The LSAT: Best Study Habits Part Two
July 17, 2012
---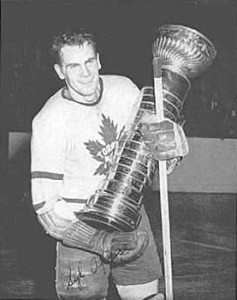 Here are tips three and four…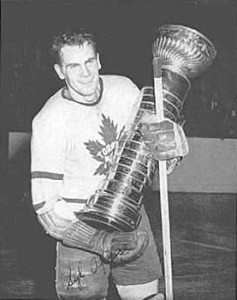 Bad Habit #3:  Not committing to your study schedule.
 You want to be a lawyer.  You WILL be a lawyer.  Don't be that person who has an achievable dream and throws it away due to lack of effort.  The LSAT is the key to getting into law school (and also a big part of saving a lot of money on law school tuition), so make it a huge priority. 
Summer is upon us; if you're sane, there are probably a hundred things you'd rather be doing than studying for the LSAT.  However, for the next few months (or however long you have to study), you need to be that kid inside her living room, diligently practicing the violin while forlornly watching her friends play outside on the street. 
Further, as any of you who work out know, it's not enough to simply say "I'm going to get to the gym 4 times this week" – that person probably only gets to the gym once or twice; those who decide "I'm going to the gym on Monday, Wednesday, Thursday and Saturday at 8am" achieve their goals.  Similarly for the LSAT, you need to set up a detailed schedule.  Book appointments with yourself to study.  When setting up your LSAT study schedule, be realistic and flexible.  Here are some study schedule tips: 
 Start by taking a blank monthly calendar page and putting in all of your non-LSAT "written in stone" commitments, e.g. work, school, family events and social outings.
Next, fill in LSAT study sessions in the blank spaces.  Try to make appointments of 90-180 minute duration (although even a 15-30 minute mini-session can be a great time to review strategies and previous work), only setting aside larger blocks of time for full-length tests.
Decide what you're going to do in each session. Make sure that you rotate through all 3 LSAT subjects, with extra time devoted to logical reasoning (it's worth half your LSAT score!).  Don't ignore one of the big 3 for more than 2 days in a row.
Once you're about 6 weeks away from the LSAT, start taking one test per week – ideally at the same time as the actual LSAT (e.g if you're taking the LSAT at 9am on a Saturday morning, then take your practice LSAT exams at 9am as well).  The last time you should consider taking a full LSAT is 3-4 days before your real LSAT.  (If you have less than 6 weeks to study, then of course you need to adjust your full-length planning.)
Remember Big Tip #2!  Always schedule ample time to review your work. 
Big Tip #3:  Make a study schedule and commit to it!
Bad habit #4:  Letting stress get in the way of your success. 
Let's face it, stress is a part of the LSAT process.  You take a practice exam, you have a bad day and get a low score and all you can think is "I'm going to live in my parents' basement for the rest of my life."  Dealing with stress is a huge topic in itself (and will be featured in an upcoming blog entry!), so I'm just going to touch on it as it relates to studying. 
Here's your stress-relieving mantra:  "The only questions that count are the ones on Test Day." 
So simple!  So elegant!  So true!  Making mistakes in practice is actually good, as long as you learn from them.  The definition of a bad mistake is one that you doom yourself to repeat because you refuse to change your test-taking habits.  On the other hand, if you make a mistake, figure out what you did wrong and modify the way you approach the LSAT, then that mistake has actually increased your score! 
Big Tip #4:  Make mistakes happily. 
I invite you to share your study tips (Dos AND Don'ts) with us by leaving a comment.  
Have an LSATilicious July and I'll see you again in August!
---
---
---