How Do law Schools View Multiple LSAT scores?
July 24, 2012
---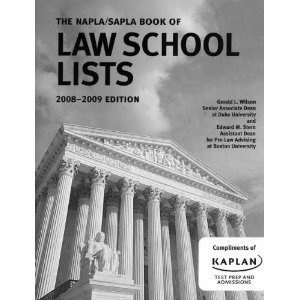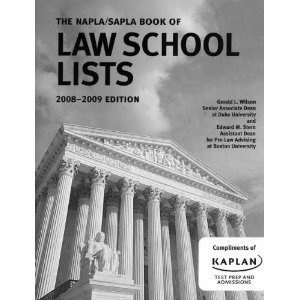 You are trying to figure out how each of the law schools to which you are thinking of applying will view your multiple LSAT scores.  There is no set standard for this and you will need to research it for each school.  There are two very helpful resources to help you.
The first that I recommend is the NAPLA/SAPLA Book of Law School Lists written by Edward Stern and Gerald Wilson.  It compiles the results from self-reported surveys and gives a very good break down of law schools and their responses to how they use multiple LSAT scores (you will want to reference pages 366-372).  You will see from the examples below that the majority of law schools tend to use the highest score but make it clear that they do review all scores:
American University Admission Committee reviews all scores, but typically considers higher score for admission purposes.
Boston College Law School Considers all scores in file review process. Will also consider explanations for difference in scores.
University of California—Davis In keeping with past practice, consideration will be given to all LSAT scores.  Applicants are asked to provide additional information when there is a score difference of 5 points or higher. The highest score will be the score of record. 
Chicago-Kent College of Law If the LSAT is taken more than once, the Admissions Committee may consider the average score, the more recent score or the higher score, depending on individual circumstances. Preference is typically given to the highest score earned.
Florida State University Average. Consider all scores within 5 years.
Texas Tech University 1–5 point span, we use highest; over 5 points, we use the newest score.
University of Washington Take highest score, but the Admissions Committee has access to and considers all scores during admission process.
As great of a resource as this book is, it is important to acknowledge that the data was collected in 2011 – before it was decided that LSAC will oversee the data collection of undergraduate GPAs and LSAT scores for each matriculating student.  In the past, only the 25th and 75th percentiles for the GPA and LSAT were required.  Law schools may change how they view multiple scores based on this recent change.
This is why the second and best resource for determining how law schools view multiple LSAT scores is the law school's website or admission representatives.  I suggest that you reference their website but if you are unable to find the information, you can always call the school.  If you need to know how your schools view multiple scores, there is no better source than the direct one.
---
---
---