From Law School to the Courtroom: Etiquette Matters.
July 31, 2012
---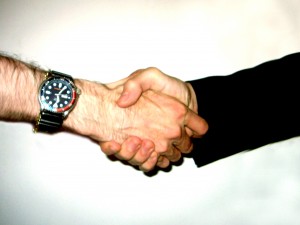 Hey future 1Ls, manners do matter…
During the summer of 2012, I was fortunate enough to extern for the Honorable Judge Gregory Alarcon.  Judge Alarcon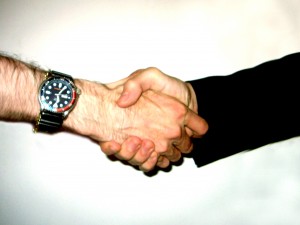 was a litigator the first 20 years of his career and has since been on the bench for 18 years.  Moreover, Judge Alarcon comes from a lineage of highly respected legal minds, his father being a 9th Circuit Court of Appeals serving the bench for over four decades.
Over the course of the externship, the law school externs did many legal research and legal writing assignments, however we also did a handful of non-legal related assignments.  One of these assignments was the production of materials for a lecture from Judge Alarcon on  the subject of etiquette in the Court.
To my surprise, there were many attorneys that I personally observed within the Court who have very poor etiquette in how they treat others in the Court.  Obviously, most attorneys were very polite to Judge Alarcon, but they were not near as polite to court clerks, opposing counsel, witnesses, and even jurors.  Judge Alarcon mentioned these were not atypical attorneys, but rather this was the norm.
Judge Alarcon stressed that lack of etiquette very rarely benefits an attorney and most often times hurts the attorney and their client and cause.  Poor etiquette is immediately noticeable and jurors, who are ultimately deciding the outcome of the case, are often offset by counsel acting in an arrogant and disrespectful manner.  This, in some circles, is considered likeability.  It is often joked that the outcome of a case is determined 75% by the facts and 25% by the attorney arguing them.
This in not exclusive to attorneys, but is particularly important to them.  Often times some of the best attorneys, at least that I have witnessed, are very experienced and established, have an etiquette and authenticity that cannot be overvalued.
These are skills that should be learned in law school and carry throughout your legal career.  Having congeniality towards your fellow classmates in law school as well as learning proper etiquette in and out of the courtroom will serve any aspiring litigator well.  This is one focal point of our trial team coach.  She called it "being polished."  This basically meant knowing the procedural rules inside and out, and knowing how to conduct yourself in court.  This skill, in my opinion, was the greatest lesson I learned during our trial team preparation and competition.  It was very impressive to see other law school trial teams that were very polished, and it was equally memorable to observe others who were lacking in that area.  Remember, your legal reputation is being formed the first day of law school, so conduct yourself with class and etiquette and it will serve you well in the future.
---
---
---