Your Personal Statement: What not to put in.
August 7, 2012
---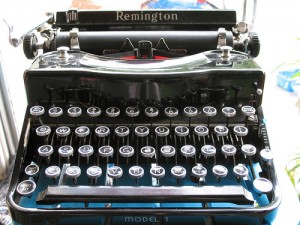 People always want to know what they should write about in their law school personal statement but sometimes it is just as important to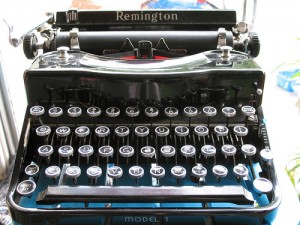 know what not to put in it.  The people looking at your essay read thousands upon thousands of them all on the same topic so you want your essay to stand out for all the right reasons and not be skimmed over for all the wrong reasons.  Let's start with what seem to be the more obvious things to avoid.
The personal statement is a sample of your writing which is an important facet of a law education.  Do not send an essay with misspelled or auto corrected words and please do not send an essay with the name of another law school.  Read your essay out loud and have someone else read it aloud before submitting it to the law school.
Do not write your essay in the form of a law brief and don't submit a You Tube video explaining why you want to go to law school.  The application asks for an essay – send them an essay.
Do not assume that one essay will work for every law school.  Carefully read each application and answer it correctly and completely.  In the same vein, if a law school gives you the option to write a diversity statement, do not write a personal statement that centers on your diversity.
Avoid writing stories from high school and beyond.  It will make the reader question whether you are simply submitting your original college essay and it implies that nothing of importance has happened to you since high school.
Do not waste any space on a forced opening.  Forget what you learned in English class about writing an opening paragraph, three supporting paragraphs, and a conclusion.  In approximately half of all personal statement drafts I read, the first paragraph is cut out completely.  Open with a strong compelling story; not an explanation of what is in your essay.
Do not give a compilation of your accomplishments that are available in other parts of your application.  Use the essay as a chance to expand upon these accomplishments and highlight something new.
Do not write about the law school's qualities.  They already know about their school; they want to know about you.  It is fine to cite a particular program, course, or faculty member but keep the focus on you.
Avoid controversial topics like religion and politics.  You do not want to offend the person who is about to make a decision on whether or not you are going to be offered a place in the next law class.
Do not write in a negative or complaining tone.  It is common to write about a difficult situation that you overcame but keep the focus on what you learned from the experience and how it made you a better person.
Finally, do not start your essay with a cliché about how you have wanted to be a lawyer since the first time you saw an episode of Law and Order.  It is almost guaranteed to cause the reader to skim the rest of the essay so that they can move on to the next essay in the pile.  Avoid these pitfalls to be the essay that stays on the top.
---
---
---