Law School Scholarships: Applicants Negotiating Now More Than Ever
August 9, 2012
---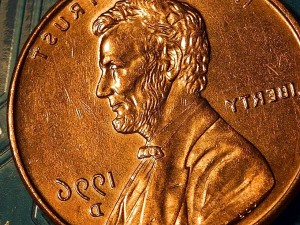 Since the 1990's, me and a few of my closest friends have been quietly advising law school applicants on the basic talking points of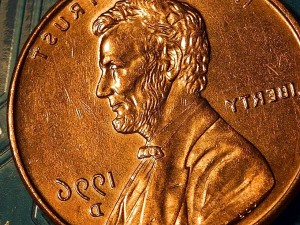 negotiating law school scholarships.  We were happy in our own little world, knowing that our clients were sometimes getting at least a little more money, simply by following a few pointers.  Then, something started to change.
It seemed (to me at least) that more and more applicants were winning scholarships and more were successfully getting them raised.  What was happening is that due to a combination of factors – including a vastly decreased pool of law school applicants nationwide, continually rising tuition rates, the greatly increased cash consciousness of law school aspirants, and the need for schools to maintain their various applicant numbers lest they decline in the US News rankings – more and more applicants were asking for scholarships and scholarship increases, and more and more law schools were competing for their business with greater financial awards nationwide.
Law School applicants take note:  the details of much of what has happened are included in this well-researched Wall Street Journal (WSJ) article.  This is required reading.  To be sure, there are a few nuances that I'd like you to keep at the forefront of your collective consciousness as you read the story.
Getting into your targeted law schools is easier, but far from easy.
The article states that "Getting into law school is easier than it used to be."  This is absolutely true, as one can surmise by reviewing the downward trend in LSAC's law school enrollment data, summarized here, as well as in this nifty table, detailing half a century of applicant numbers.  Despite the recent declines, keep in mind that getting into law school today remains much more competitive than it was, say, in the 1990's.  Consider the basic facts:  fifteen years ago, LSAT scores at most law schools were substantially lower and grade inflation was far from its peak.  Meanwhile, law school admissions consulting – which helps applicants to navigate the many nuances of the admissions process – was only in its infancy.  For these reasons and others, despite the steady decline in law school applications, don't fool yourself into thinking that admission to your target schools will be a piece of cake.  For the vast majority of you, it's safe to say that that won't be the case.
Understand distinctions between merit and need-based scholarships, as well as accompanying strings.
Just as importantly, as the article points out, since the 2008-2009 admissions season, law schools have dramatically increased scholarship dollars.  However, it is important for you to also be aware that need-based scholarships have been increasingly drowned out by merit-based scholarships, which are often harder – sometimes much harder – to keep after the first or second year of law school.  Be aware that in recent years, apparent instances of unusually large numbers of students losing their merit-based scholarships, due to a need to continually compete with classmates in order to maintain them, have been widely reported.
Don't expect a pot of gold.
As the WSJ correctly points out, schools are more willing to compete for the most competitive candidates to their programs.  Therefore, I would add that simply because more scholarship cash is flowing these days doesn't mean that you will be rewarded with buckets of money.  The extent to which you will be able to negotiate will be based in part on the strength of your candidacy.  A killer application, including an impressive LSAT score, will go quite a long way in getting a school to compete harder for your business.  The receipt of offers from key law school competitors is another potentially important factor in helping to raise awards.
Realize that there will be different strokes for different folks.
Finally, as the article quite rightly notes some law schools will not be willing to negotiate scholarship awards, others may be more willing to negotiate scholarships than others, and all schools that agree to negotiate will almost surely do so on a case-by-case basis.  In particular, those who try to negotiate award increases at uber-competitive top tier schools will probably tend to have the most trouble in getting admissions committees to budge.  But again, your particular situation will impact the outcome of your financial award.
Now, go read that WSJ article, but before you do, here's one more pointer.
Remember that old phrase:  here today, gone tomorrow?  Now, that this story has broken in the national news media, you can expect even more applicants to try to negotiate financial awards and schools to begin to react by pulling back from the negotiating table in the years (if not months) ahead.  Moreover, you can also expect schools to reduce (or further reduce) their incoming classes in order to maintain competitiveness, as well as their respective bargaining – or non-bargaining – positions, as the case may be.
In others words, it is quite possible that scholarship haggling may have already reached its peak in the law school admissions process.  But, let's hope it stays there awhile – at least until you've had your shot!
---
---
---