When Should I Start Studying for the MCAT?
October 18, 2012
---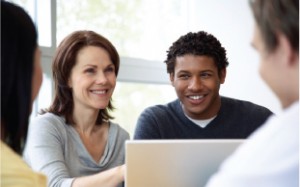 Recently, my friend Pat Boyle wrote up a post on Med School Pulse about choosing an MCAT test date.  Let's take a look today at the other side of that question – now that I have an MCAT test date, when should I start studying?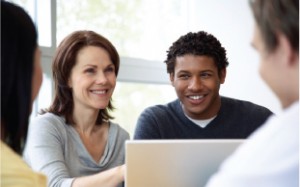 To answer this question, let's look backwards.  Visualize with me that day in late August when you get that white coat you deserve at your dream medical school's White Coat Ceremony.  Now take it back a year.  The American Medical College Application Service (AMCAS) – the application system for medical school – first accepts applications in early June of that year.  Your goal is to have everything in order and ready by then; it almost always works to your advantage to be one of the earlier applicants!
Now that we know our "deadline," let's look at three different ways to structure that year even before you apply.  Regardless of which option you choose, you ideally want two to three months to study (most popularly, as part of an MCAT prep course) with another two to six weeks after for additional Practice Tests and active review.
The Early Bird – studying over the summer the year before you apply (that's two years before you enter medical school) is a great way to secure a solid MCAT score and be able to spend your year focusing on the rest of your application – gathering letters of recommendation, working on your personal statement and preparing for interviews.  Studying during the summer may also be more plausible if you're taking a full class load each semester.  This best prepares you for the July through September test dates.
Winter Wonder – spending first semester studying for a January (or perhaps March) test date still leaves second semester open for the rest of your application.  Key to this method is avoiding a "Winter Break lull."  Don't allow that time off during the holidays to keep you from the MCAT for too long; you don't want to lose the progress you've made so close to Test Day!
Spring Rush – to study for the MCAT in spring (aiming for an April to June exam) requires a bit of ground work.  You don't the stress of the rest of your application on you while you're studying for a test as important as the MCAT.  Make sure to prepare the rest of your application in the first semester so you don't have everything coincide during late May or June.
When did you start studying for the MCAT?  There's no true "right" or "wrong" answer here, since there's no time during the year that "easier" or "harder" for the MCAT.  How does your schedule impact when (and how) you're preparing?
---
---
---