GRE® Advanced Math On Demand
In-depth review of the most difficult math content on the GRE.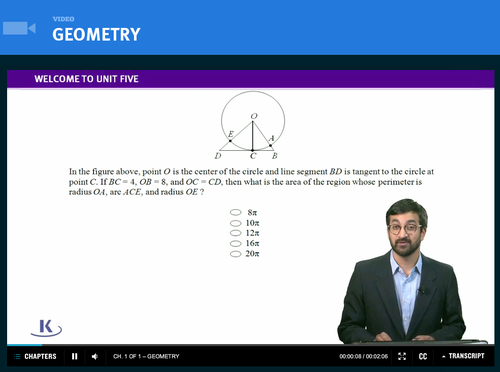 $299 or ( 3 installments of $99.67 )
Whether you want to complement your GRE Advantage course or are looking for intense, standalone math prep, Kaplan's new GRE Advanced Math On Demand course has you covered.
This supplemental course will prepare you with learning-objective based practice for some of the toughest Math topics you'll encounter on the GRE, including:
Combinations & Permutations
Probability & Standard Deviation
Percents, Ratios & Overlapping Sets
Advanced Arithmetic
Advanced Geometry
As a standalone product, GRE Math Advanced On Demand can be purchased for $299. If you're already a Kaplan student, however, it can be purchased as a supplemental course for just $99.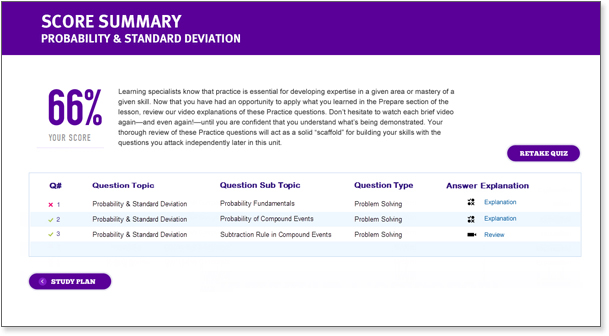 Product Features
200+ of the toughest GRE math questions that you'll find anywhere
Learning objective-based practice, to help you build your understanding and master difficult concepts
Preview quiz that helps you map out an effective plan of study
Immediate feedback after practice quizzes and lessons
Dynamic instructional videos on every topic featuring our expert faculty
Course Preview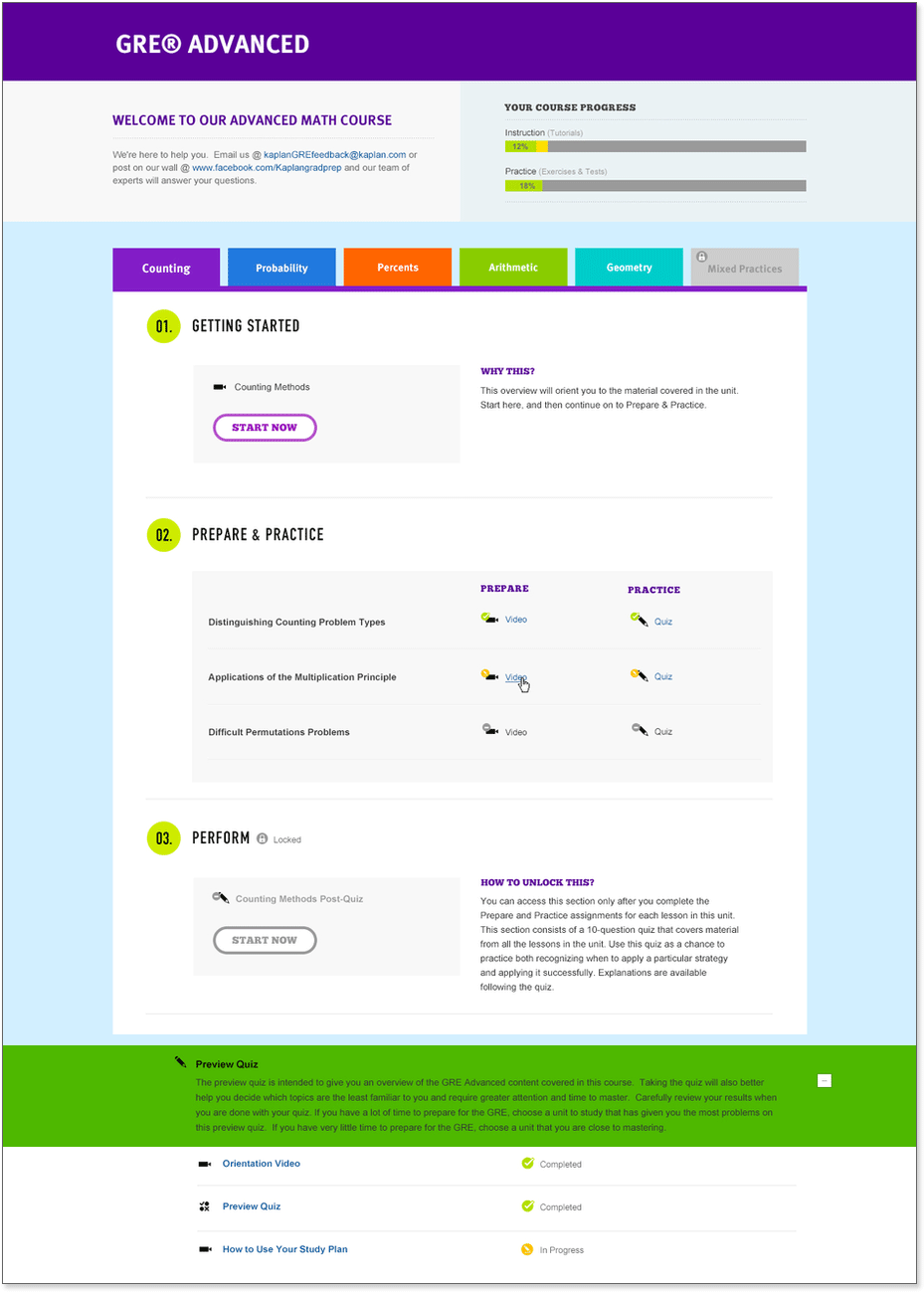 Get started today.