The Pulse
---
Kaplan's monthly series for pre-meds
---
Next Episode:
Medical Students Tell All
Thursday, March 20th | 8 PM ET / 5 PM PT
In this special episode of The Pulse, we're taking the show on the road to the American Medical Student Association's Annual Convention in New Orleans where we'll sit down with a panel of medical students as they reflect on their experiences and offer advice to pre-meds just starting the process. Over the course of the session we'll discuss successful medical school applications, keeping up with your studies and rotations, selecting residencies and the Match, and much, much, more.
On March 20th, join our expert panel: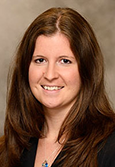 Dr. Aliye Runyan
---
A graduate of University of Miami-Miller School of Medicine, Dr. Runyan is the Education & Research Fellow with the American Medical Students Association. Aliye began medical training and became involved with AMSA when she needed inspiration to develop a concentration in ethics and humanities her medical school. Since, Aliye has held national coordinator positions within the Humanistic Medicine, Wellness and Student Life, Medical Professionalism, and Medical Education action committees, and was immediate past National Chair of the Medical Education team. She is the founder, and director from 2008-2011, of the AMSA Medical Humanities Scholars Program. Dr. Runyan completed a Howard Hughes Medical Institute –NIH research fellowship, studying the role of osmotic transport pathways in uterine fibroid growth, and has a masters in Cell Biology from Tulane University.
Meet your moderator:

Owen Farcy
Director, MCAT 2015
Owen Farcy is director of MCAT 2015 for Kaplan Test Prep, and is responsible primarily for operations and program development for the company's pre-medical programs. As a long-time top-rated faculty member for Kaplan, Owen is intimately familiar with the MCAT and medical school admissions. An interest in global health and student advocacy has helped him to work closely with several prominent pre-health student groups such as the American Medical Student Association, Phi Delta Epsilon International Medical Fraternity, and Global Brigades. With a new, expanded MCAT scheduled to debut in 2015, Owen's main focus is working with students, undergraduate advisors, and medical schools to adapt to the new admissions landscape. He is also the host of The Pulse, Kaplan's monthly live web-series for pre-medical students. Owen holds a BS in Biology from Emory University, and has previously worked in environmental education and sustainable development.
---