NAPLEX Prep Options
The first step starts with the right prep.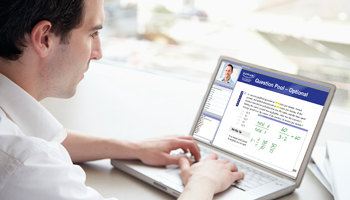 NAPLEX Live Online Review
---
Our Live Online NAPLEX* Anywhere Review gives you complete, live prep in 5 evenings in Kaplan's interactive online classroom. No expensive travel or hotels—just log-in and you're there.
About NAPLEX Live Online Review
Proven Content
Consistent, LIVE instruction from Kaplan's expert pharmacy faculty
Proven course content that targets the complete NAPLEX* blueprint in 23 hours
Page References to Kaplan's NAPLEX Review Book—550 pages of high-yield content and two, full practice exams included with the course
Learner-Efficient
Access our state-of-the-art online classroom from anywhere—no time wasted travelling.
Want a recap? Can't make a session? Recordings of sessions are available within 24 hours and can be viewed as often as you like for 10 days
Need personalized attention? All your individual questions are answered by live, expert faculty
Our ~4.5 hour-a-day schedule optimizes knowledge retention
*North American Pharmacist Licensure Examination (NAPLEX) is offered by the National Association of Boards of Pharmacy (NABP).
Proven Track Record
Tap Into More Than 70 Years of Experience
Enroll with Kaplan and tap into more than 70 years of the combined experience of hundreds of teachers, content specialists, and test experts. Kaplan has over 27 years helping students prepare for NAPLEX®. Our NAPLEX faculty and student advisors are with you every step of the way—providing structure, academic advice, and motivation.
Our Pharmacy Faculty
With our NAPLEX Live Online Review, you'll benefit from expert instruction from dynamic, high-scoring instructors. At Kaplan, you can have the confidence of knowing that your instructors are specifically trained and supported by an outstanding team of academic advisors, student advisors, and curriculum specialists. It's all part of the Kaplan Difference.
Personalized Learning
NAPLEX Prep Personalized to Your Goals
Prospective students often ask us, "What makes the Kaplan NAPLEX program different?" There are many things that make us unique—resources, faculty, curriculum—and you'll learn more about them. But, ultimately, the key thing that differentiates Kaplan from the rest is that our focus is on you and your goals.
NAPLEX Prep to Fit Your Busy Schedule
Kaplan's NAPLEX programs are designed for the student whose schedule demands focused and efficient prep and flexible schedule options. The courses are customized to deliver the comprehensive prep you need in a concentrated amount of time. You can design your own study schedule—attend live lectures at convenient locations and use the NAPLEX Qbanks which are accessible wherever you have internet access, 24/7.
NAPLEX Live Online Review
$799
Enroll today! Call 1-800-KAP-TEST to speak with an advisor now.
If outside the U.S. or Canada, please call 1-212-997-5883.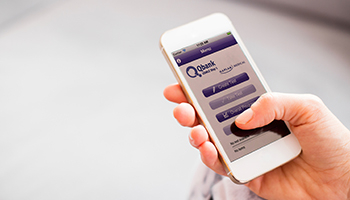 NAPLEX Qbank
---
NAPLEX QBank is a customizable online tool that provides targeted practice to help you identify and focus on the areas where you need the most improvement. It offers you the opportunity to practice specific subjects or create exam simulations and apply content knowledge to exam-style scenarios.
What Makes NAPLEX Qbank Unique?
With Until Your Test™ Access (12 months), you can get started earlier for a higher score
Kaplan's distinctive Question Bank has over 1,000 exam-relevant and updated questions
Provides a great experience answering in the current CBT format so you feel prepared for the real
exam
Course Structure
Choose between Until Your Test™ or one-month access. Get started earlier for a higher score. Keep it until test day.
Over 1,000 NAPLEX-style questions
Use it as a study aid and/or practice tool and review specific subjects, or create a test-like experience
Additional Features
Customize practice tests by choosing topics by discipline and/or patient cluster, used or unused items
Build stamina using the Timed Mode or see explanations as you work in Tutor Mode
Improve your understanding with complete and detailed explanations which include why the right answer is correct, and why all of the distracters are incorrect
Track your progress with continuously updated onscreen performance feedback by discipline and patient cluster
Study wherever and whenever you want—24/7 over your enrollment period
NAPLEX Qbank Options
Select an option:
Enroll today! Call 1-800-KAP-TEST to speak with an advisor now.
If outside the U.S. or Canada, please call 1-212-997-5883.