Meet Our Experts
With insight, data, and informed advice, our experts keep us on mission—and keep test prep on track. Learn about the thinkers behind Kaplan.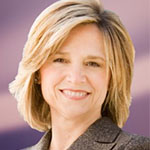 Lorin Thomas-Tavel
CHIEF OPERATING OFFICER
Expert on: Talent development, employee engagement, how companies can create emotionally healthy and productive work environments/cultures
Lorin Thomas-Tavel is Chief Operating Officer for Kaplan Test Prep. In her role she is responsible for division-wide operations, charged with leading the division's ongoing business transformation efforts. Since joining KTP in 2007 as Chief Administrative Officer, Lorin has played a leading role in the division's transformation efforts spearheading the transition to a more consumer and product focused business unit structure with a smaller, more flexible real estate footprint and an 89% virtual workforce. In addition, she helped to champion the successful rollout of Agile practices resulting in dramatically improved tech satisfaction and improving new product speed to market. Lorin holds a B.S. from Baylor University.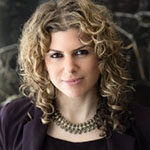 Dr. Deborah Berebichez
CHIEF DATA SCIENTIST, METIS
Expert on: Data science; women and diversity in the tech sector; making science "fun" for young people.
Dr. Deborah Berebichez is Metis' Chief Data Scientist. In this role, Dr. Berebichez oversees and develops Metis' expanding suite of data science program and course offerings, which includes the industry's only accredited intensive data science bootcamp (New York City and San Francisco), a data visualization course with D3.JS, and a Big Data course that teaches Hadoop and Spark, as well as professional development and corporate training. An academic trailblazer, Dr. Berebichez made history in 2004 when she became the first Mexican-born woman to earn a Ph.D. in physics at Stanford University. In 2016, Mexico's Quién magazine named her as one of the "50 People Who Are Transforming Mexico." Co-host of the Discovery Channel's Outrageous Acts of Science TV show and a regular guest expert on CNN, Nova and other shows, Dr. Berebichez is able to apply her unique blend of skills to break down complex science and data concepts for the average viewer.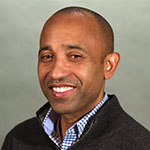 Tarlin Ray
CO-FOUNDER, KAPLAN LABS 
Tarlin Ray is the Co-founder of Kaplan Labs, a product innovation team focused on testing product and services into new markets. Previously, he held leadership roles with Kaplan's New Economy Skills Training (NEST) division as Vice President of Metis. Tarlin first joined Kaplan in 2004 as the Director of Service and Operations for Kaplan's Customer Care Center before leaving in 2007 as the Executive Director of Sales, Marketing and National Operations for the Med division. Since returning in 2014, Tarlin has been a part of various startup teams extending KTPs capabilities beyond the Test Prep market. Tarlin holds an M.B.A. from Harvard Business School and an A.B. in Economics from Harvard College.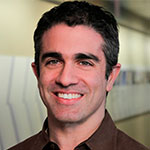 Jason Moss
PRESIDENT AND CO-FOUNDER OF METIS
Expert on: New Economy Skills Training (NEST) issues; data science; bootcamp education model
Jason Moss is the President and Founder of Metis, a leading provider of data science skills training for individuals and businesses. Under Jason's leadership, Metis has expanded across the United States (New York, San Francisco, Chicago, Seattle) and into international markets, including most recently Singapore and Dublin. Metis has expanded beyond bootcamps to provide corporate training across the globe, including to Fortune 500 clients Wells Fargo and Intel, and has launched an annual global live online "Demystifying Data Science" conference that in 2018 reached 18,000+ participants across 132 countries.
He joined Kaplan in September 2007, assuming several leadership roles, including brand manager of pre-law programs and vice president of strategy and finance. Jason received his B.A. from Wesleyan University and his M.B.A. from the Kellogg Graduate School of Management at Northwestern University.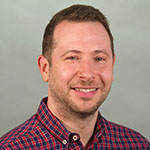 Lee Weiss
VICE PRESIDENT AND GENERAL MANAGER OF NEW VENTURES
Expert on:  Admissions trends, college readiness
Lee Weiss is Kaplan Test Prep's vice president for college admissions programs.  Lee joined Kaplan while he was still in college, as an SAT instructor in 2002. He has now come full circle as he leads the launch of Kaplan's revamped course for the new SAT. He has been with Kaplan in a full-time capacity since 2009, leading the GRE business through its own major test changes in 2011. He holds a B.S. from Cornell University, and an M.Eng from the Massachusetts Institute of Technology.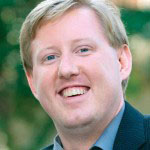 Jeff Thomas
EXECUTIVE DIRECTOR OF PRE-LAW PROGRAMS
Expert on: LSAT, law school admissions issues and trends
Jeff Thomas is the executive director of pre-law programs for Kaplan Test Prep, managing the company's LSAT business, including marketing, program development and delivery.  A veteran Kaplan LSAT instructor, Jeff also maintains close relationships with admissions deans at the nation's top law schools.  A successful entrepreneur, Jeff received a BS in management from Rensselaer Polytechnic Institute and a JD, magna cum laude, from Albany Law School.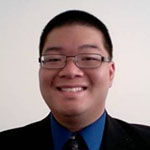 Eric Chiu
EXECUTIVE DIRECTOR OF PRE-HEALTH PROGRAMS
Expert on: MCAT; medical school admissions process; careers in health
Eric Chiu is the executive director of pre-medical programs for Kaplan Test Prep, managing the company's MCAT business, including marketing, program development, and delivery. A veteran Kaplan instructor, Eric has over a decade of experience teaching MCAT, LSAT, GRE, and GMAT preparatory courses and has presented to tens of thousands of students on topics related to test preparation and the admissions process. Eric has also overseen the development of Kaplan's MCAT 2015 program, a revolutionary new approach to MCAT preparation, including the launch of a comprehensive Science Review video library and live, elective programming via the MCAT Channel. Eric holds a BS in Electrical Engineering from the University of Maryland, College Park.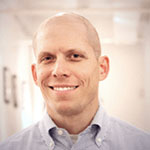 Noah Teitelbaum
EXECUTIVE DIRECTOR OF PRE-BUSINESS PROGRAMS
Noah has worked in education beginning in 2001 with his first public school class in Harlem. There he learned "through painful trial and error" the fundamentals of lesson planning and delivery, and he was able to see how truly hard it is to be a teacher. He then taught math at North Star, one of the premier inner-city charter schools in the country. There he began training other teachers and developing curriculum and computerized assessment and analysis tools. This led to him becoming a teacher-trainer for New York and New Haven charter school teachers. During this time he authored and co-authored several handbooks on teaching and curriculum. 
Prior to teaching, Noah worked in Croatia for the United Nations, monitoring human rights violations and ensuring humanitarian assistance and legal protection for refugees. Previous to that he had volunteered as a health worker in various countries in Latin America and the Caribbean. 
In his current role, Noah gets to wear lots of hats, but he continues to find teaching the GMAT and helping students get into business school to be the most fun parts of his job.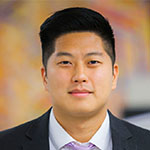 Dennis Yim
DIRECTOR OF ACADEMICS
Expert on: Best test prep practices, Preparing for the GMAT and GRE; business school admissions process; graduate school admissions process
Dennis Yim is a 10-year veteran Kaplan GMAT and GRE teacher and is currently working as director of academics. Prior to this role, Dennis was the associate director of Kaplan's Pre-Business and Pre-Graduate Programs where he was tasked with developing Kaplan's GMAT and GRE courses. Dennis is a veritable, highly-rated test prep coach who has helped over 3,000 students reach their goals. Equipped with 99th percentile GMAT and GRE scores, he is passionate about providing all the support he can to business school and graduate school applicants.