20% off ACT and SAT courses.* Code: FALL20. Ends Monday, 10/24.

Our self-paced online ACT course features 50 hours of instructional lessons by expert ACT teachers, proven strategies, and interactive course work including hundreds of practice questions. With this flexible and convenient option, you can prep on your own schedule with 24/7 access via all mobile devices. You'll get all of the content review, test-taking strategies, and practice you need to score higher on the ACT.

95% of Kaplan students get into one or more of their top choice colleges*
Features
Expert Kaplan instruction – Video tutorials on score-raising strategies for every tested topic delivered by expert, Kaplan-certified teachers
Full-length practice tests – 4 full-length practice tests for the ACT
1,000+ online practice questions - Unlimited access to practice questions and 50+ hours of online lessons accessible via all mobile devices: smartphones, tablets, and laptops
Online student and parent reports – Progress, performance and homework tracking
Best guarantee in the industry – Higher score guaranteed or your money back
Guaranteed results.
Confidence is such an important part of your success on Test Day. At Kaplan, we believe that it all starts with your confidence in our programs. That's why we offer the most comprehensive guarantee in the industry.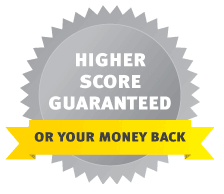 The right teacher makes all the difference.
The foundation of our program is our team of expert ACT teachers. Each has second-to-none credentials and top ACT scores. Extensive training and development programs–through the Kaplan teacher certification program–ensure that our ACT teachers are authorities on interactive classroom instruction and individualized lesson planning.
Teachers inform parents throughout the process. As a parent, you want to know how your child is doing. With Kaplan, you receive reports with your child's progress on course assignments and practice tests so you'll know how your child is progressing.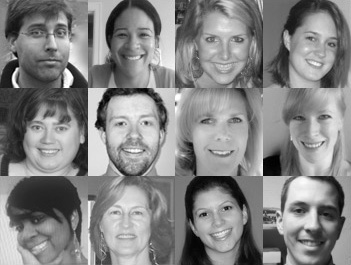 Test prep that moves with you
Access your ACT online resources from any of your mobile devices: smartphones, tablets, and laptops. Take quizzes, watch video lessons, take full-length practice tests, and review Smart Reports. It's now easier than ever to get a great score.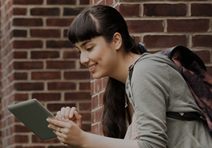 Kaplan gives you more.
Personalized study plan, a customized ACT study guide that targets your weaknesses to help raise your ACT score
College Admissions Zone, a one-stop resource to support your path to college, including researching colleges, unlocking financial aid, and more
ACT Digital Flashcards, 500 ACT flashcards covering math, english, reading, and science for prep on the go