Need targeted MBE and MEE practice?
---
Bar Exam Flashcards
Subject Review in a Flash
Designed to help you comprehend and memorize the law as it is tested. Keep tabs on your strengths and weaknesses, and review the cards as many times as you want. Available now for presale! Flashcards will become available for shipment May 1, 2018.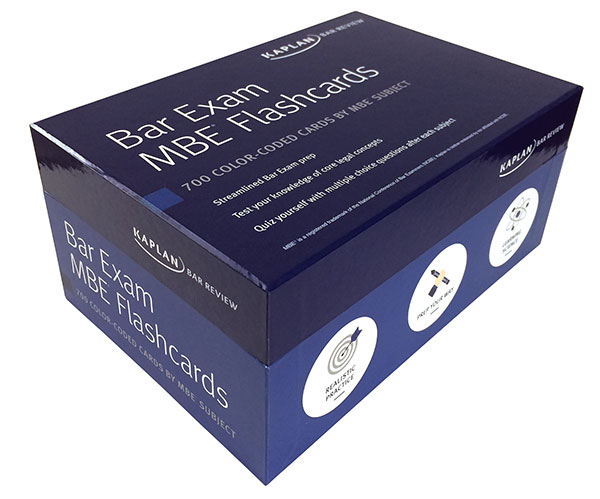 MBE Bar Exam Flashcards
$149
700 detailed flashcards:

Civil Procedure
Constitutional Law
Contracts
Criminal Law and Procedure
Evidence
Real Property
Torts

Each MBE flashcard features exam-style questions for realistic review
All cards are aligned with the content outlines from the National Conference of Bar Examiners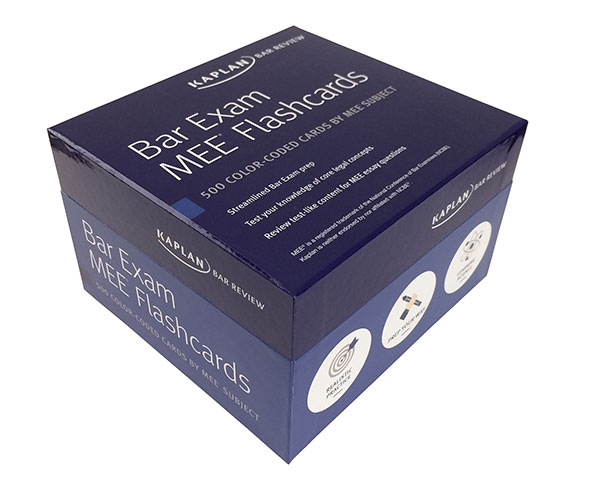 MEE Bar Exam Flashcards
$100
500 detailed flashcards:

Agency
Partnership
Corporations and Limited Liability Companies
Conflict of Laws
Family Law
Trusts
Wills and Estates
Article 9 of the Uniform Commercial Code

All cards are aligned with the content outlines from the National Conference of Bar Examiners