Online MBA: What's it like?
November 14, 2013
---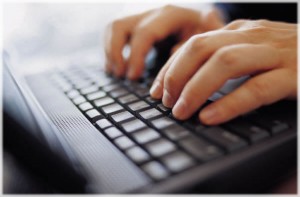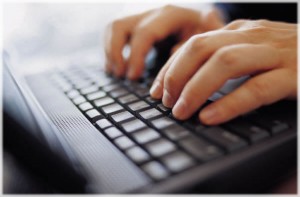 I am currently working with several students who are interested in online MBA programs. Each has his or her own reasons for taking this track to an MBA degree, but they all generally share an appreciation for the flexibility of working through the curriculum that will ultimately get them to that degree. All have also expressed similar concerns about feeling isolated and trepidation over the reality of distance learning over the long term. Still, after weighing the externalities, they are happy with the decision to take the online route.
Comparatively, these folks are in a small minority of the GMAT test preppers I deal with on a daily basis. Most of my clients are interested in traditional full- or part-time MBA programs at established brick-and-mortar universities. Despite barreling mercilessly into a tech-filled future, everyone initially holds a view of education that is essentially the same: you go to a campus, find a building, locate your classroom, take a seat, greet your colleagues, interact with the instructor, raise your hand to ask questions, break up into groups, wonder why that guy ever left the house in such an absurd hat, enjoy the scent of the person sitting next to you, get frustrated with the rude woman down front who won't get off her smartphone during lecture, and then do it all over again and again.
Each academic year, however, schools accept more and more students who will log in from disparate points around the globe in order to fulfill the requirements of an otherwise traditional degree. A Bloomberg Businessweek article from August 2012 discusses how it is the second- and third-tier institutions who are leading the charge into the internet as a response to the full-time MBA application slump. US News' online MBA ranking list supports the assertion of who the major players in virtual b-school learning are. Other than Indiana University, a consistent Top 20(-ish, at times) school, the majority of the institutions on the list do not enjoy a great deal of national or international brand equity. Interestingly, however, more top institutions are investing lots of energy and money into their virtual platforms.
A recent Poets and Quants article features the University of North Carolina's Kenan-Flagler Business School online MBA program dubbed MBA@UNC. The program has only been active for two years, but the efforts at Kenan-Flagler have gained prominence.
UNC partnered with a five-year-old company called 2U, Inc., which has raised more than $70 million in venture capital to pursue its tagline: "Bringing great universities online." 2U has invested ten million of those raised dollars into online business education. As for UNC's part, beyond investing big money of their own, the institution is also investing significant intellectual capital in terms of the professors that are helping build the program.
Perhaps the most valuable aspect of the P&Q post are the links to clips of lectures from the UNC program developed with the guidance of 2U. These never-before-seen snippets are of great value to anyone interested in understanding more of what to expect from an online MBA program. It is also interesting to read in the comments section that follows the article a response from a current UNC online student. The student notes that the videos are representative of his experiences thus far and goes on to underscore the necessity of personal drive and discipline to make an online program work. Much of the onus of learning rests squarely on the solitary shoulders of the individual and without the structure of a campus and classrooms, this responsibility can be difficult for some to fulfill.
How about you? Interested in pursuing your MBA online? What are your thoughts?
---
---
---