Reading Comp Success – Reading Smarter
April 1, 2013
---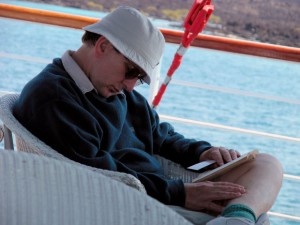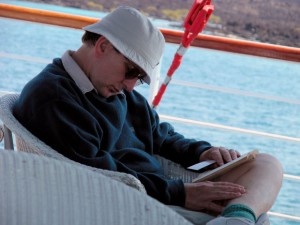 Of the four scored sections on the LSAT, the one that is most familiar to test takers is the reading comprehension section. As a prerequisite for most colleges, the college entrance exams (the SAT or ACT) each have reading comp sections. Of course, reading is an essential skill necessary for college graduation and we read additional material outside of the classroom for work and fun. Yet the reading comp section on the LSAT frequently causes difficulty for many test takers who bring old habits and old expectations to the section.
There is one scored reading comp section on every LSAT, though there can be an additional unscored section on a given test. Every reading comp section contains 3 full length passages and a set of paired passages designed for comparative reading. As a general rule, LSAT designs the section to contain one low difficulty passage, 2 medium difficulty passages and a high difficulty passage; topics covered in the section are social sciences, natural science, humanities and law. The test taker is expected to read the passages and answer about 25-27 questions total in 35 minutes.
Faced with these timing constraints, LSAT students will often ask me if they should enroll in a speed reading course as a way of reading the passages faster. My answer is always no! Successfully completing the reading comp section requires not faster reading but reading strategically and efficiently and creating a roadmap to help locate key points when asked about them. This means on the LSAT, reading for the important points that the author is making, reading for his/her opinion and not getting bogged down in the details. In class, we advise our students to look for and note keywords – words that tell you when to stop and pay attention and words that indicate it is ok to skim and move on. For example, contrast keywords such as "it has long been argued, however" should make a reader stop and take notice. An author who points out that "some critics even go so far" is clearly indicating his opinion of those critics and again notice should be paid. When offered a list of examples supporting a position, the savvy test taker makes note where to find the list and quickly skims over it. The ultimate goal is to read through, and annotate the passage in about 4 minutes.
The test taker who creates good, brief margin notes will gain the upper hand in answering the questions. The key to getting correct answers is not relying on memory but instead going back into the passage and finding support for the answer choice relying on the notations made during the first reading. No one is expected to have outside knowledge of a particular topic – remember, all the information that is needed to answer the questions is contained in the passages. With practice those reading comp points can be yours.
If you still fear this section- Kaplan offers a Reading Comprehension Course on Demand to help you practice and learn the best ways to succeed.
---
---
---