Do You Know Where You're Going to Law School? Pre-LSAT Prep Can Help.
April 19, 2013
---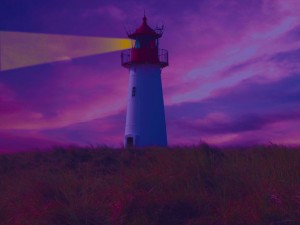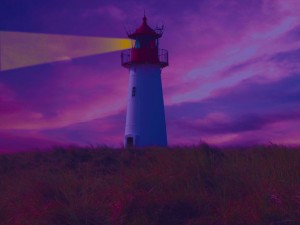 I received a great text message two days ago: one of my tutoring students informed me that he was accepted to a number of law schools, including his number one choice! I immediately phoned him to offer my congratulations and to find out which offer he was going to accept. As we talked, the words of an old Diana Ross song started running through my head – hence the title of this blog entry.
As we discussed on Monday prepping for the LSAT starts before formal preparation. My student, let's call him Mike, came into his first tutoring session with a clear goal in mind: he wanted a particular law school and knew the requirements in terms of GPA and LSAT score; with a GPA slightly lower than that listed on the law school's web site, Mike knew he needed a better LSAT score than the one posted and he worked hard to exceed that number. As we worked towards his goal, Mike looked at each question that he got right in any section as one step towards the "magic number". To use a sports metaphor, at all times, Mike's head was in the game.
How did my student decide on his choice school and his second choice schools? Here too, preparation is key. For Mike law school is a means to an end – he knows he wants to practice in a particular area of the law. Given the desire to concentrate on a specialty Mike took the time to fist determine which schools offered courses in his area of interest; after that he took time to do additional research and look into each of the schools on his initial list. What were the factors considered? First, obviously was the course offering and at what point in his legal studies could they be taken. Mike also looked at how much practical opportunities were offered – internships, clinics, fieldwork.  Additionally, Mike spent some time emailing graduates of the schools on his list, asking alumni about their experiences, job opportunities and classroom experiences. Mike spent some time looking up teacher ratings as well. A key factor was cost; Mike factored in tuition, living expenses and travel costs. In addition he looked at the states and neighborhoods where the law school was located. The last and to him, least important factor, was the law school ranking.
As my student began his LSAT prep, and throughout the process, he kept pictures of the schools up in his room to serve as a constant reminder of his goal. On days that he felt discouraged, or tired, he looked at these pictures and they served as a reminder of his goal. As his scores increased he kept at it, trying for one more point per section and then another and then another. In addition, he took the time to write a killer personal statement.
Mike was clearly able to answer the question, "do you know where you're going to go?" He had a clear goal and knew exactly what to do to achieve it. LSAT prep was a critical step towards his ultimate destination; prep combined with a clear vision led to his success. Now with multiple offers of acceptance, combined with financial packages, he is pretty sure his first choice will be his final choice but he is relishing the multiple offers and knowing it's his decision to make.
---
---
---