Free LSAT Bootcamp: Higher Scores the Day After Tomorrow
September 13, 2013
---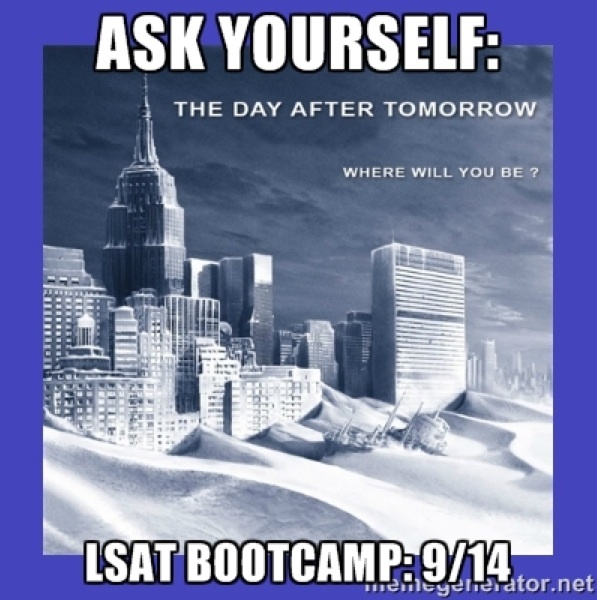 The LSAT is coming… fast. For those of you who have been preparing, the toughest stuff on test day might still be giving you trouble. Have no fear! This Saturday, 9/13 at 1:00 p.m. EST, we are holding our free LSAT bootcamp, which will feature a breakdown of the toughest material on the test.
This is an incredible benefit before test day– and worth the 90 minutes. Get your efficient prep on by learning how to rock both your speed and accuracy even when a four-star level difficulty question, passage, or game is in your way. You have done the work; you are almost there! LSAT Bootcamp is a great event, and can put you those couple of questions ahead that you need to jump massive percentiles– remember: only a couple more questions right takes your LSAT score a long way.
Register now: http://bit.ly/1ej8MQL We'll see you there!
[cf]skyword_tracking_tag[/cf]
---
---
---