Survey Says… Two Year Law School!
November 22, 2013
---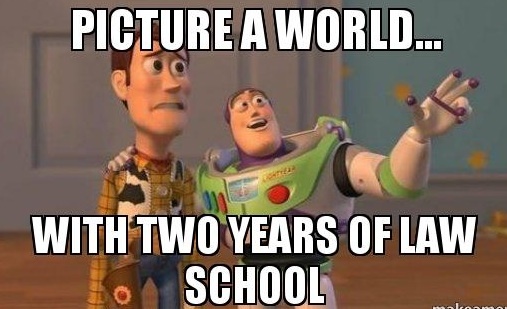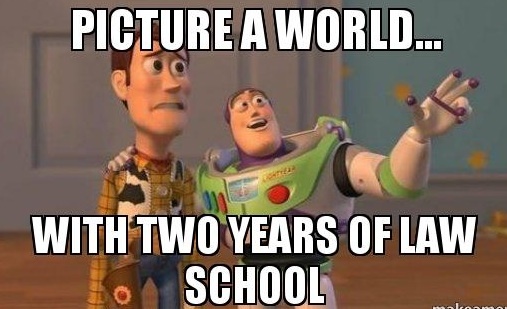 Remember all that kerfuffle about Obama's statements regarding how many years law school should be?  You're not the only ones– and many people don't realize that there are currently two year programs at some great law schools around the United States.  A new survey by Simpson Scarborough, sponsored by Brooklyn Law School, deals directly with the questions about current 2 year programs… and prospective student awareness of those programs.
The results were as followed:
65% of the respondents who were undecided about law school said a 2-year J.D. program increased their interest.
37% of all 1,682 respondents (both those undecided about law school and those definitely planning to attend) said that a 2-year program would be more appealing than a 3-year program.
Despite over a third of the respondents expressing interest, only 28% of all respondents were even aware that 2-year programs were currently being offered by U.S. law schools.
68% of respondents said they would be more likely to attend a 2-year program if it were highly selective/elite.
There are a couple of things it is necessary to know about current "accelerated JD programs" (also known as two year law school), primarily that they still involve the same amount of credit hours and cost as a regular three year program.  Because the ABA only accredits law schools that follow their requirements for course load and content, that is unlikely to change anytime soon.  In The Atlantic this month, Matt Barnum make a convincing argument for two year law school– and an equally convincing argument for why it will never happen, or at least never happen anytime in the foreseeable future.
One major driver in Barnum's (and many others', including Obama's) arguments for 2 year law school is cost, because (let's face it) law school is expensive, and if a third year is not necessary, why spend that much extra money?  Interestingly enough, among those students who were surveyed by Simpson Scarborough, the cost was not the biggest factor in why they were interested in 2 year law programs:
40% said it takes less time
33% said it allowed quicker entry into the workforce
10% said it was less time out of work
The second two points are certainly still speaking to economic considerations, but the numbers are not as cost-focused as might be expected.  One school that is trying to speak to those considerations in a novel way is New York Law School, which has started to offer a two year program for less tuition than its standard three year program.  Elie Mystal of the Above the Law blog gave a review of their new program, especially comparing it against the other current accelerated JD programs like the one offered by Brooklyn Law School, which still cost the same as three years' worth of tuition.  (Shameless self promotion: register to join Elie as our guest on the180 live on December 9th!)
It seems unlikely that we are going to see a big change in the ABA accreditation requirements in the near future, which is what it would take to make two year law school more of a common reality.  Keep weighing in!  Your voice could make a difference:)
[cf]skyword_tracking_tag[/cf]
---
---
---