Application Essentials VII: Interviews
January 17, 2013
---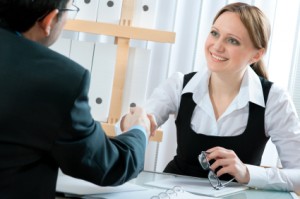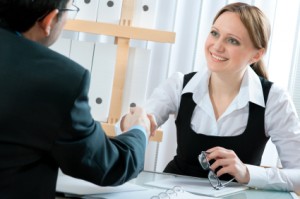 We've all heard horror stories:  bizarre ethical dilemmas, not clicking with your interviewer, the old "window-being-nailed-shut" story.  But medical school interviews really aren't that bad.  Perhaps the most misunderstood part of the application, these brief conversations hold the key in that final step of getting you from interviewee to medical student.
Why do pre-health schools do interviews?  What are they looking for?
The interview is all about your ability to communicate clearly and effectively with others.  Medicine is, at its core, a humanistic practice of care for one's community.  To be a successful clinician, you will have to be able to bond with patients whose belief patterns differ from your own, debate with colleagues whose practice of medicine differs from your own, and work in teams whose members' roles differ from you own.  Medical schools want to know that you can be the one who can both deliver the grave news of an aggressive cancer and rejoice in assisting a woman's to give birth to a healthy child.
How long are they?  Who are these interviewers?
Most schools will have two interviews, one of which is with a faculty member and another with a student.  Interviews generally last about 30 to 45 minutes.  A shorter interview doesn't mean you didn't do well, by the way.  Some schools have variations:  a panel of interviewers with a panel of students (the point of which is to see your ability to support yourself while sharing the floor fairly, and often your ability to work together), an interview with both a faculty member and student simultaneously, or the Multiple Mini Interview (MMI).
What do they ask?
Questions vary school-to-school, of course, but you'll start sensing a theme as you work the interview trail.  You'll have a handful of questions that the interviewer asks every candidate:
Why our school?
How did you become interested in medicine?
What's something unique you could add to our class?
What's a challenge or obstacle you've had to overcome?
What are you most excited about in medicine?  What are you most concerned about?
You'll also have a handful of questions that are unique to you, but every school chooses to ask.  This could include an unusual extracurricular activity, impressive awards or scholarships, and outcomes of your research projects.
What about ethical questions?
Yes, ethical questions do come up on interviews — especially at MMI schools.  There usually is no one correct answer to these questions; your ability to decide on a conclusion and support it, while acknowledging other viewpoints, is the goal of these questions.
What is this MMI?
The Multiple Mini Interview (MMI) is a relatively new practice in medical admissions.  It is modeled after the Step 2 Clinical Skills (CS) exam that you'll take as a medical student, and includes 5-10 stations, which are each 5-15 minutes long.  Each station has a very specific task, which can include answering typical interview questions, consoling a standardized patient who just received bad news, working with another student to make a proposal or decision, constructing a brief writing sample, and others.  At each station, you are being evaluated on a very succinct list of criteria.  These are designed to give a more holistic and quantifiable characterization of the applicant.
How do I do "well"?
A great interview is nothing more than a great conversation.  While the interviewer comes into the interview with a task to accomplish, he or she is really looking for an opportunity to bond with you as a physician-to-be.  Permit this to happen.  In training for interviews, many students focus way too much on the semiotics of their body language, perfect phrasing, and the proper cadence of their voice.  Do you think about these things during a conversation with a best friend?  Even though the nature of the interview is such that you should act professional, this does not mean you should feel uptight or rigid.  Let your personality flow.  Leave the interviewer thinking "I just had an awesome conversation."
How should I prepare for interviews?
Dress professionally:  suit and tie for both men and women is appropriate.  A bit of "flair" can be okay if it bears significance to you as an applicant (for example, wearing a Pink Ribbon after having done research in breast cancer).  It is critical to walk in knowing who you're talking to.  Prior to visiting the school, check out the school's website, AAMC's Medical School Admission Requirements, and online Kaplan resources to learn more about what matters to that institution.  An often-overlooked, but very good resource is the associated health system's quarterly (or yearly) report.  Find out what's new in the health system, what matters to their physicians, and what their investing their time and money in over the next few years.  These will be the individuals shaping your education, so you should know what type of education you're going to receive.  During the interview, frequently guide the conversation in the direction of aspects you like about the school, and why they matter to you.  Schools want to know that — when they accept you — you're going to come!
What's interview day like?
Most schools will start the day by telling you a bit about their school.  Listen carefully!  This is a chance for you to gather some additional intel about the school to use in your interview.  Financial aid will tell you about the disarmingly large amount of debt you'll have at graduation, but that feeling will be buoyed by going to class with 1st- and 2nd-year students.  You'll tour the school (usually including the anatomy labs) and have lunch with students.  Interviews may be before or after lunch.  If they're after, make sure not to eat anything that will leave you with halitosis!
We hope we've given you some good pointers to succeed on interview day.  Have you had any interviews yet?  How did they go?
This article is Part VII in a seven-part series on Holistic Admissions.  For more information, check out:
---
---
---