Try Us For Free! Announcing Kaplan's Critical Thinking Skills Workshops
March 11, 2013
---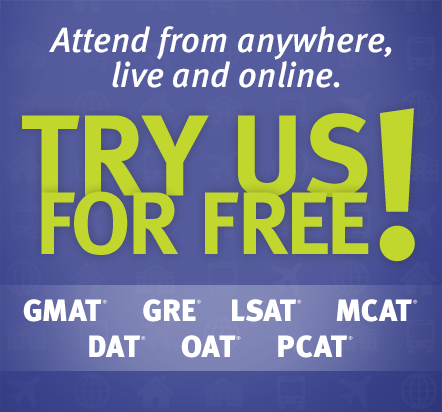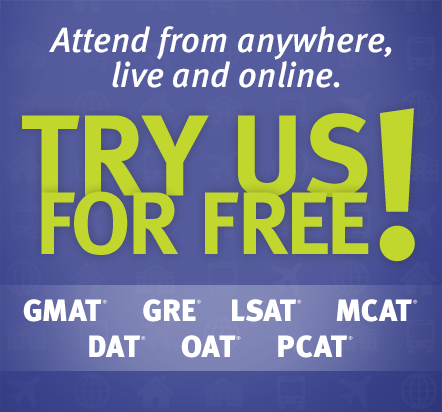 Now that Winter is winding down, and Spring is around the corner, the reality of the Spring and Summer MCAT administrations is coming into the minds of your advisees. As you know, many of the March and April testing locations are filling up very fast – if not already full. May, June, and July exams won't be far behind either.
To help your students prepare for the coming test administrations, Kaplan is offering a unique opportunity for your students during the month of March – the opportunity to try us for free! We are hosting a series of free Kaplan MCAT Preview Classes for your students, so they can experience everything Kaplan has to offer.
At the Preview Class, students will learn valuable strategies and methods they can start using right away to raise their MCAT score. One of our expert MCAT Faculty will provide information on the structure and scoring of the exam, strategies they can use on tough question types, and insight into both of the Science sections as well as the Verbal Reasoning section. We will also provide an overview of Kaplan's MCAT program and materials. Students can attend the Preview Classes either locally or online and can find events by clicking here.
In the month of March, we will also be hosting additional Pre Med related events. Our free MCAT Practice Test gives students the chance to test their skills and see how they would score on test day. Detailed analysis of performance on the exam, including individual strengths and weaknesses on every question type, will be provided for each student.  We will also be hosting a Personal Statement Workshop where student can develop essay topics based on their vision, goals and accomplishments, and create a focused theme while receiving expert tips on writing and editing. And to top it off, we will also be hosting a Dos and Don'ts of Medical School Admissions, so students can precisely execute on their admissions plan. All of these events are also free, and can be registered for by clicking here.
---
---
---