Catching Up with Melissa King, Account Manager, i-Human Patients by Kaplan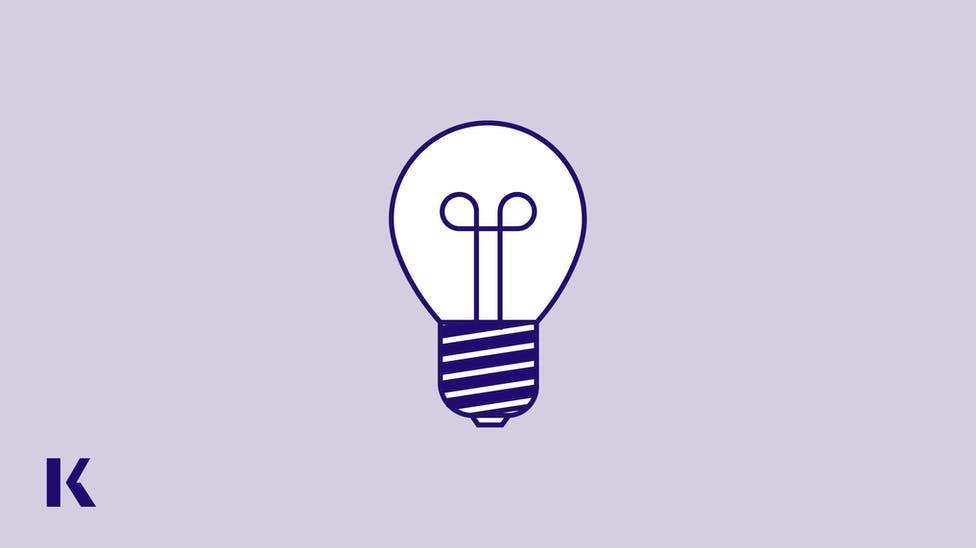 Last year, we introduced you to our Kaplan experts so that you could learn more about our team and what drives them to stay passionately committed to medical education. This year, we're taking an even deeper dive into their insights and opinions about healthcare education and what educators can do to truly help their students not only succeed on their board exams, but also to thrive in their chosen profession in medicine. We're excited to welcome back Melissa King, Account Manager, i-Human Patients by Kaplan.

CATCHING UP
Since we spoke last year, have there been any exciting or noteworthy changes to your career at Kaplan?
Certainly―throughout the last year, our team has been hard at work developing processes and resources designed to scale up our i-Human Patients business. I've contributed to these efforts but more recently, my responsibilities have shifted to allow for more focus and attention towards our Graduate Nursing partner relationships. 
It's been a particularly trying year for those of us who work in healthcare and education. If there was a silver lining to the COVID-19 pandemic, what did that look like for you?
2020 was indeed a challenging year, and thoughts go out to all those who continue to struggle with challenges brought on by the pandemic.  One silver lining brought on by 2020 would be that Kaplan, my role included, was positioned to support educators and students in flexible and changing ways as we all navigated "the new normal." As a member of the i-Human Patients team, I experienced this firsthand as we jumped to assist many new partners navigate the world of virtual simulation and the many ways it can be integrated into a virtual classroom. This was very rewarding to experience! To be given the opportunity to support healthcare educators during such a critical time has been an honor and a privilege. 
What kept you sane and inspired during the COVID-19 pandemic? 
Taking things one step at a time, and one day at a time. 
What about your role at Kaplan brings you the most professional satisfaction?
I've learned recently that the Nurse Practitioner field is one of the fastest growing professions in the healthcare industry. Considering the importance of Nurse Practitioners in healthcare, it's truly fulfilling and meaningful to provide Nurse Practitioner educators with a service that makes their jobs easier, and to provide future Nurse Practitioners with an educational experience that develops their clinical skills in a safe environment. Everyday I learn more and more from working with our faculty and students and everyday I appreciate them more and more! 
MED EDUCATION TODAY
How can educators keep their students engaged and on track virtually?
In an online environment, virtual tools to track engagement may be more strategic than a simple "head-nod" in an in-person classroom. Virtual tools can range from "in-class" features on the class video platform (polls, hand-raising, Q&A, chats, requiring cameras on, breakout rooms, etc); or "out-of-class" tools, such as required readings with a required message board posting, virtual assignments that measure time spent and submission date, assignments designed through the institution's Learning Management System, etc. To keep students on track, educators may develop systems to identify at-risk students and implement early action plans to keep them from falling behind. 
In what ways can early remediation lead to ultimate student success on their board exams and beyond?
The best method for success on board exams is preparation―so identifying and acting on areas in which a student may need additional support prior to the exam or real-world scenario serves as a preparation experience. In other words, remediation early on gives the student the most opportunity to prepare and improve, and ultimately for success―either for an exam or for real-world experience. 
What are your thoughts on virtual simulation in medical education? 
I feel strongly that virtual simulation is a vital component to Graduate Nursing education. i-Human Patients is a robust, interactive virtual tool that is designed to support students' mastery of patient assessment and diagnostic reasoning skills. The application breaks down every stage of the clinical thought process and walks the student through the beginning stages of learning an organized approach to history-taking, all the way through building out a comprehensive written treatment plan. 
In Graduate Nursing education specifically, the case assignments can be scaffolded to the difficulty and skill level of the students, and aligned with the curriculum to further embellish the in-class and out-of-class content. Allowing students the opportunity to practice clinical reasoning in a virtual simulation environment provides them the opportunity to improve upon areas needing additional support prior to real practice, and to further build and develop their skills. 
Beyond clinical replacement, what's the most exciting aspect of integrating virtual simulation into medical curricula?
During the months of 2020 where the pandemic was at its most critical, healthcare educators were faced with the need to find activities for students when students were not able to attend clinical sites in-person. "Clinical replacement" is still a common use scenario for virtual simulation, and can be very useful, but there are many other ways in which this valuable tool can be integrated in a meaningful way. 
For example, using simulated cases to supplement & reinforce didactic curriculum is another common use scenario: these are often cases pre-selected to align with the syllabus of a course, and assigned to students as course assignments, with varying grade requirements. Another common, and very exciting use scenario is the "flipped classroom" approach: or, cases pre-selected by the instructor and conducted as an in-class group experiential, with the students providing interaction and the instructor as facilitator. Still another example would be cases selected by the instructor as "must-see", or selected topics that the student may or may not have the opportunity to encounter in in-person clinicals, but the instructor would still like covered. And yet another use scenario would be to use virtual simulated cases as an objective summative exam. 
The list goes on! And i-Human Patients is well-equipped to support all of these scenarios, and more. 
Why is it critically important to address diversity and inclusion in medical education?
Addressing diversity and inclusion is critically important at all levels of society in all industries―that said, in medical education specifically, addressing this while in training includes it as a component of a well-rounded education. For medical professionals, this is critically important as failure to address it can impact the level of patient care. 
ADVICE
What are your recommendations for reaching disengaged or slipping students who are struggling with online learning?
There are many reasons why students may be struggling. Connecting with them to assess their individual needs may be a way to determine a way they can re-engage with the content or bring forth additional effort. 
That said, for large classes, this may not always be realistic for educators: so, in these situations, objective assessment tools such as the data provided by i-Human Patients may be a helpful resource in assessing if a student is at-risk and in need of additional readings, practice, or assignments in order to catch up. 
Do you have any advice to share for educators who are struggling to connect with Gen Y & Z students?
Technology is key for Gen Y & Z―anything that can be done via app, message board, networking, etc; or anything interactive are good methods to engage. Additionally, anything that can be personalized or individualized―ie, feedback that is targeted to an individual's specific growth areas, or planning his/her own custom course of study. 
Are there any Kaplan webinars or resources that you'd recommend for educators seeking to learn more about a trending topic in education?
Kaplan provides a wealth of resources with expertise on a variety of current topics. For example, the following blog posts come to mind:
Additionally, the recent Racial Inequality in Healthcare panel webinar series:
And finally, is there anything else that you'd like to share with our readers?
We're excited to continue supporting our partner educators and students, as well as adapt to their changing needs as the world of education continues to grow and transform.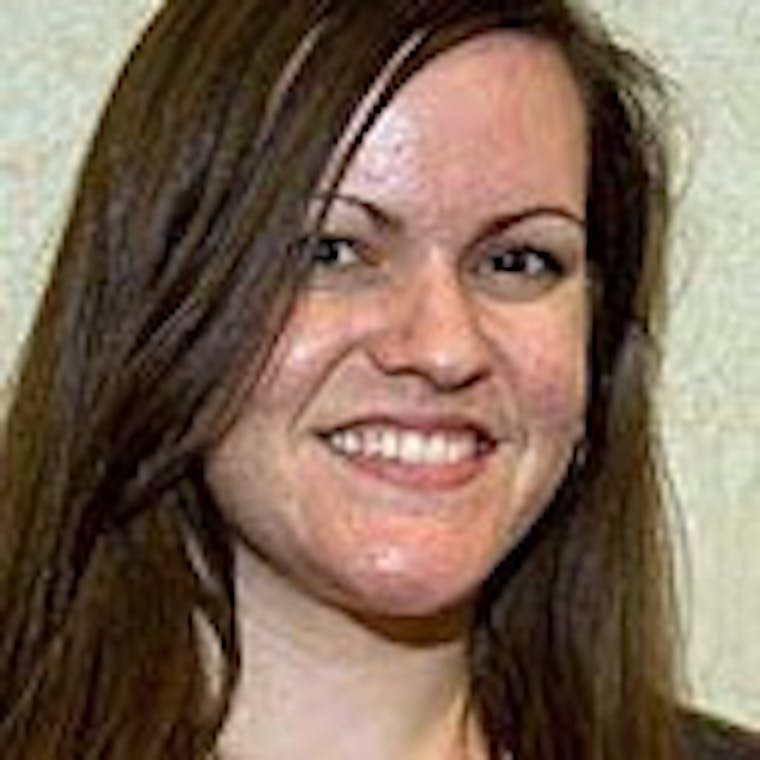 During my 9 years at Kaplan, Mary been fortunate to work with many types of experts, and has learned a great deal from each and every one: from international & US medical students to nursing faculty, and from institutional partners to standardized patients. Her current role is Account & Implementation Manager of i-Human Patients by Kaplan where she is excited to work directly with Kaplan's institutional partners―medical and nursing faculty―and assist them with day-to-day use of the i-Human Patients product. 
See more posts by Melissa King, i-Human Patient by Kaplan Account & Implementation Manager