Pre-Med Student Success Story: Camryn Means
June 8, 2021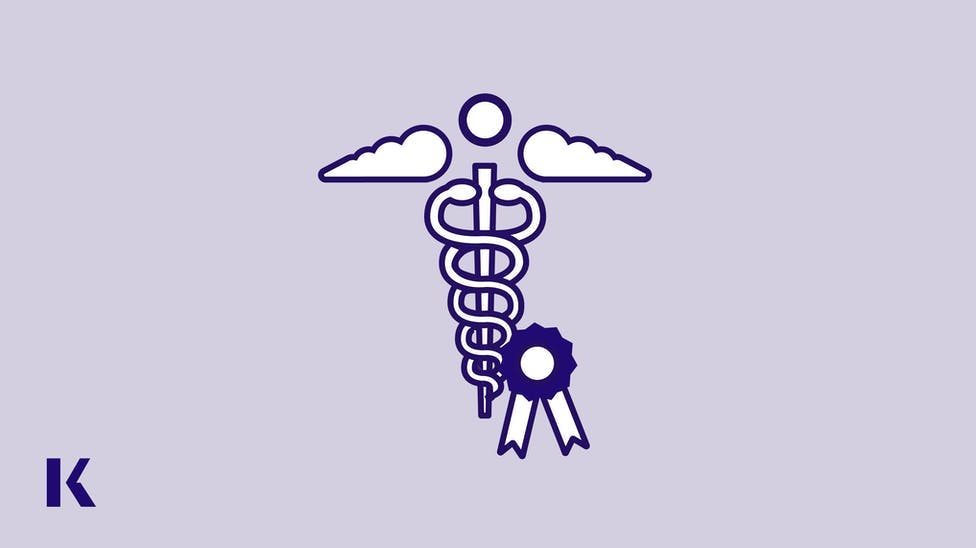 I was born in Naples, Florida and moved to Panama City Beach, Florida at the age of 3. I grew up in Panama City Beach until I moved to Gainesville, Florida for college. I am now graduating with a B.S. in Biology and a minor in Health Disparities from the University of Florida. I have a twin sister on the same path as me, and we are both the firsts in our entire family to pursue careers as physicians! 

Name: Camryn Means
Name of medical school attended: University of Florida
MCAT Score: 518 (130/128/128/132)
My desire to become a physician stems from my childhood when I lost my father at the age of nine. From then on, I wanted to be someone who could heal others or console families through difficult times. As I grew up, I was exposed to the field of medicine. I learned that physicians have the unique opportunity to intervene and create a safe space for patients and families to heal both physically and mentally, all while lending kindness, compassion, and guidance. Through this realization, I found a calling for this profession. As of now, I haven't decided on a specific specialty, but my college experiences have me leaning toward primary care or psychiatry. I hope to be a crucial step in rebuilding the lives of others, regardless of the specialty I enter. And I think my unique background provides me with the passion and empathy to be a successful physician.
Tell Us About Your Study Habits & Kaplan Courses
A major step to entering medical school is taking the MCAT. I studied for the MCAT for approximately 4 months. I enjoyed studying alone with background music as this allowed me to give my undivided attention to the material. Although I occasionally studied with friends, you could find me grinding MCAT material at a private desk in the library or at my desk at home. 
During my studying, I used the Kaplan MCAT Complete 7-Book Subject Review set and numerous Kaplan Full Length practice exams. These tools were crucial to my studies, and I can undoubtedly attribute them to a good score on my MCAT. The book set provided me with a comprehensive content foundation and practice questions that solidified my knowledge of everything tested on the MCAT. The practice exams helped me become very comfortable with the exam content, style, and timing, and they definitely prepared me well for test day. 
I ultimately chose Kaplan because I think they have perfected the balance between conciseness and comprehensiveness. Written by MCAT experts, Kaplan explanations are both detailed and easy to read at the same time―something I found, in my opinion, to be better than many other resources. I also found that learning how to take the MCAT was just as important as learning the content, and Kaplan experts do an outstanding job of supplementing content with excellent test strategies and techniques that teach exam style. I would not hesitate to recommend Kaplan to my friends, colleagues, and peers. Kaplan offers so many amazing resources and support to guide you in the right path to success!
Tell Us About Your Pre-Medical School Experience
In my opinion, one of the biggest issues facing medical school applicants today is the feeling that everyone needs to "check" certain boxes to be a good applicant. This often causes so much stress, and I admit that I succumbed to this idea early in my path. However, I learned through this process that an important aspect of being a good applicant is finding extracurriculars that you enjoy spending your time doing instead of "checking a box." It will certainly show in your application if you are passionate about something! 
For me, this was a non-clinical opportunity where I volunteered with a local organization that repaired homes to optimize the safety of residents. Although this activity was not related to medicine, I was so passionate about this organization's mission. I ended up talking heavily about this opportunity in my application and interviews, so definitely find things you are passionate about and do not be afraid to pursue them! 
ADVICE
The best advice I have ever received from a mentor is to take time for yourself and practice self-care. Medicine is a field very susceptible to burnout, and mental health is so crucially important for all of us. I implemented self-care in all aspects of my life, especially with school, extracurriculars, and MCAT studying. I always made sure to take time off each week, immerse myself into my passions outside of medicine, and practice taking care of my mental health. 
If there is ever one piece of advice I'd recommend to anyone, it is this: Don't be afraid to take time off and focus on what makes you happy! Hangout with friends, take a nice walk, read a book―your mind and body will thank you. Much of my success came from a mindset of, "I deserve this break; my mind and body are just as important as my studies."
During my freshman year of college, I applied to become a volunteer at a competitive local organization. I was met with disappointment when I was not selected. This was definitely a "failure" for me as I thought I had what it took to become accepted, but it was also one of the biggest learning experiences. I learned how to reflect on my weaknesses, accept criticism and feedback without compromising my confidence, and use this experience to fuel a second attempt at success. I was accepted the second time I applied using what I learned, and I have therefore lived by this quote ever since: 
"Success is not final, failure is not fatal: it is the courage to continue that counts"
 - Winston Churchill. 
It is okay to fail sometimes, and we can use our failures to make ourselves stronger. 
PLANS FOR THE FUTURE
I am excited to say that I will be attending Wake Forest School of Medicine in the Fall of 2021. I am extremely grateful for this opportunity, and I am excited to take the next steps on becoming a physician!
Are you a student? To learn more about Kaplan's MCAT courses, visit our website.
Are you an educator? To learn more about how Kaplan can help your students succeed on the MCAT, visit our website.