Catching Up with Rebecca Potter PhD(c), MSIDT, MSN/ED, RN Director, Nursing Product Content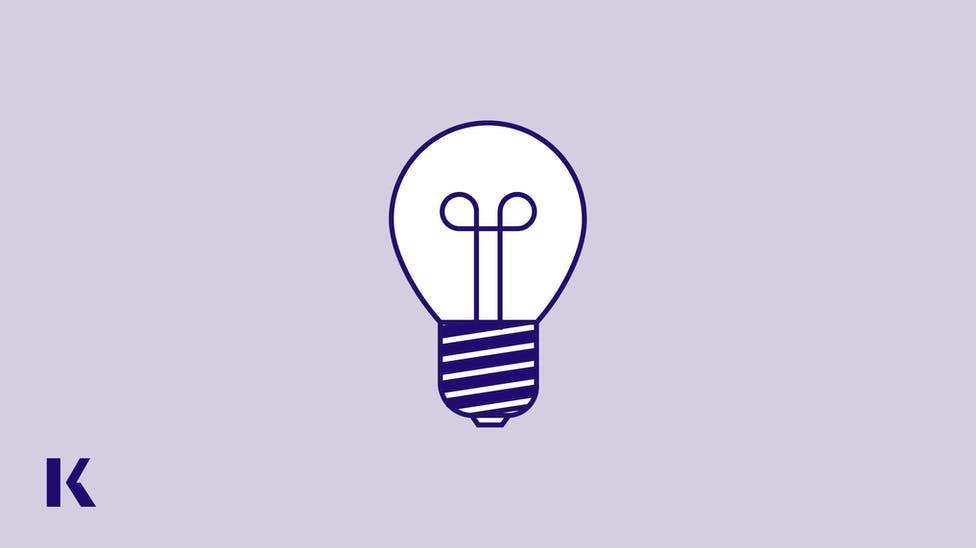 Last year, we introduced you to our Kaplan experts so that you could learn more about our team and what drives them to stay passionately committed to nursing education. This year, we're taking an even deeper dive into their insights and opinions about healthcare education and what educators can do to truly help their students not only succeed on their board exams, but also to thrive in their chosen profession in nursing. We're excited to welcome back Rebecca Potter PhD(c), MSIDT, MSN/ED, RN, Director, Nursing Product Content.
CATCHING UP
Since we spoke last year, have there been any exciting or noteworthy changes to your career at Kaplan?
Yes, since we last spoke I was promoted from Content Developer/Curriculum Specialist to the Director of Nursing Product Content (formerly known as curriculum.) With this promotion I have been able to redesign our content team and content practices. We have dedicated project plans with detailed tracking and metrics, standard operating procedures (SOP,) and new policies are now an ongoing process. 
The best practices of having content undergo a peer review and Quality Assurance (QA) as well as copy editing is being fully implemented in each project plan and SOP. We are embarking on new content with NGN items this fall, and exploring many more opportunities for growth of our content. It truly is an exciting time in the Kaplan Nursing content world right now. 
What about your role at Kaplan brings you the most professional satisfaction?  
My role at Kaplan allows me to utilize all aspects of my education at once. It is so satisfying to know that all of my hard work to educate myself can be shared with future nurses and nurse educators. 
What are you most excited about this year in your personal and/or professional life? 
Excitement and sanity are all about perspective. I have been most excited about all the changes and challenges of the last year. The challenges of the pandemic brought out a very inspiring resilience of the nurse, and I also saw that in action within the educational realm of nursing. We can be excited about all the opportunities nurses have taken to grow, innovate and change the landscape of nursing education. I am excited to be a small part of that with my doctoral research. I am in the last phases where I am studying Kaplan's Decision Tree as content in an alternative learning strategy as well as appropriate placement within a program. 
NURSING EDUCATION TODAY
In your opinion, what is the #1 most important quality that a nursing educator should have in order to be successful? 
The number one quality that a nursing educator should have in order to be successful is an open mind. As an educator we learn in our formal education about the theories and teaching/learning strategies of that time. We must remain open minded and inquisitive to be able to adapt to new generations and new ways of teaching and learning. 
Change is constant and an open mind will assist in transforming not only you as an educator, but also your classroom and the students you encounter along the journey. 
In your opinion, what is the #1 most important thing that educators can do to prepare their students for success on the Next Gen NCLEX? 
The #1 most important thing you can do is KEEP CALM! It is normal to have anxieties around change and NGN is a big change for us as educators. We have to remember that this is not something new or a change for the incoming students. The first official test takers of NGN items are entering our programs this fall. They will not see a change nor will they feel the change that educators feel. 
Knowing this, the next step is to educate yourself. Then educate your students. Students need to learn the Clinical Judgment Measurement Model terminology and get familiar with case based learning and assessments. (Which many of them should already know from general education.) Do this in a calm and matter of fact way. Explain, this is the process of critical thinking, clinical reasoning, and clinical judgment. This is how you recognize cues, this is how you hypothesize (clinically reason), and so forth. Just like we teach the nursing process the Clinical Judgement Measurement Model should be taught and role modeled by educators from day one of the program. 
In what ways can early remediation lead to ultimate student success on the NCLEX? 
Early remediation helps lead to ultimate success by truly learning the concept and being able to apply to real life situations. When remediation is not only taken seriously, but also practiced early and often, there is clarity in thought on the next action whether that be another test or in practice. By the time a student reaches the NCLEX exam, the learning is stored in the brain and can be retrieved even through the normal anxieties during the exam.
Virtual classrooms were on everyone's minds in the past year. What do you think will be the next big trend in healthcare education? 
There are always the hot topics of education like simulation, artificial intelligence (AI), game-based learning, and micro-learning. Another trend to keep in mind is design thinking. I personally think we should connect what the hot topics in education are to the changes the National Council is making with Next Generation NCLEX (NGN)―meaning problem-based learning presented in a case-based method. 
This is bringing the real life situations to the learning and assessment, a lot like simulation does. Now apply design thinking and put the problem in the learners hands and ask them to design the solutions. This can be a group or individual task. When thinking about case studies, do not always give the students the case or the answers, have them work to find and design the case. Let them search for the cues to recognize, and guide them to think of plausible distractors. The student formulated case is presented to the group for peer feedback. This fosters many higher levels of thinking. 
Why is it critically important to address diversity and inclusion in nursing education? 
Research shows that nursing and nursing education has a way to go with diversity and inclusion. It is important to address diversity and inclusion so that the learners can see many different role models. We want all children to see a nurse that shares their similarities and want to grow up to be a nurse. One way of closing the shortage of nurses and nursing educators is to address diversity and inclusion. 
If there was one thing that you could change about healthcare education, what would it be? 
If I can change anything about nursing education, it would be the length of time it takes to change anything. There are so many blockers and technology is changing faster than the approval process allows. 
Are there any Kaplan webinars or resources that you'd recommend for educators seeking to learn more about a trending topic in education? 
If you are looking for more NGN resources, Kaplan has them for you. We have several white papers and presentations with critical thinking, clinical reasoning, clinical judgment, item writing, case study authoring, active learning, and more. We strive to continue to add to our offerings for both faculty development and student learning. Feel free to reach out if you have any ideas for future offerings. 
Recommended Kaplan Resources
Why is continuing education critical for not only healthcare professionals but also those who are teaching the next generation of nurses? 
Research is ongoing and best practices evolve from continuous studies. Continuing education and professional development are instrumental to staying current with the needs of the learner. I urge you to find an educational offering that is outside of nursing and try to apply it to nursing. This is how I stay up-to-date on emerging technologies before they start trending in nursing education. 
ADVICE
Do you have any advice to share for nursing educators who are struggling to connect with Gen Y & Z students? 
Follow the learning science for these generations. Most often the struggling connection is because we are trying to instruct the way we learned and not facilitate their learning. For the younger generation of learners, it is not a one-size-fits-all approach. I am an advocate for micro-learning and real-time placement known as just-in-time learning. If you think about it, these generations are not used to having to learn and know things until the last minute when they absolutely need it. Want to figure out how to do something you have no idea about? Look it up on YouTube. You can get immediate how-to videos and accomplish most anything you desire. The key is to offer many different learning strategies that will meet the course objectives and let them have the autonomy to choose what to complete. We must meet our learners where they are and facilitate their learning with familiar strategies. 
The COVID-19 pandemic changed the world of education. What advice would you give to nursing educators about teaching online? 
Teaching and learning online can be a very rewarding experience with a solid instructional design process. Moving an in-person class to a remote class online, as many were quickly required to do during the pandemic, is not an instructional design strategy. Now that we are months away from the immediate need, partner with your internal teams and/or gain professional knowledge of learning science and instructional design principles for online education. Know that it is a heavy lift early in the process of developing an online course. After that, teaching online is more rewarding and is about community, collaboration, communication and facilitation of learning and not the act of teaching. Keep your professional development up as there are many new technologies, learning and teaching strategies that work well in the online environment. My advice is to keep connected to the evolution of online education. 
Studying for the NCLEX is commonly referred to as "a marathon not a sprint." What advice can you give to educators about how to encourage their student's long term studying habits?
Inform and educate yourself and your students early and often. Provide study skills in a bootcamp or as asynchronous resources. Use the study skills as opportunities of improvement for your at risk or struggling students. Schools that are successful at this often have great outcomes. When NCLEX is communicated and role modeled throughout a nursing program, the students do not feel a study habit culture shock in their last semester or after graduation. 
Start by ensuring an alignment of terms and NCBSN blueprint in each of your courses. Example, 20% of a person's NCLEX exam is management of care. No matter what course it is approximately 20% of the assessment should be about management of care. There is some flexibility of the blueprint and I strongly recommend using the flexibility to level the difficulty of each course. 
While working in nursing education is certainly rewarding, there is a certain amount of understandable burnout in the industry. How do you stay sharp and inspired? 
Whenever I feel a little burnout or stall in the benefits of being a nurse educator, I learn something new. Being a dedicated lifelong learner the process is ongoing, I find extreme personal and professional satisfaction in keeping my knowledge and skills up to date. I also find it rewarding to search for new ways the different types of learning can be combined and applied in a new or different way. 
INNOVATIONS AND LOOKING AHEAD
What's one innovation in medicine that makes you say, "I wish I'd thought of that?" 
I was an Oncology nurse for years and our poor patients would have to come back in daily after treatment for shots. Now, patients benefit from an innovative delayed administration device. This saves many and improves their quality of life. I wish I thought of that. 
If you were able to work on any current or future medical research and development initiative, what would it be and why? 
I am interested in learning more on how the mRNA vaccines are created and work. While COVID-19 has impacted us greatly, my interest is more personal. I have been a Multiple Sclerosis warrior since 2006. The medications have successfully put me in remission. But, if it is possible to rewrite my DNA that went awry with mRNA, I am intrigued. 
And finally, is there anything else that you'd like to share with our readers?
Remember as a nurse educator you not only touch the lives of your students, but you have a profound impact on every life that they touch from that day forward. Never underestimate your influence.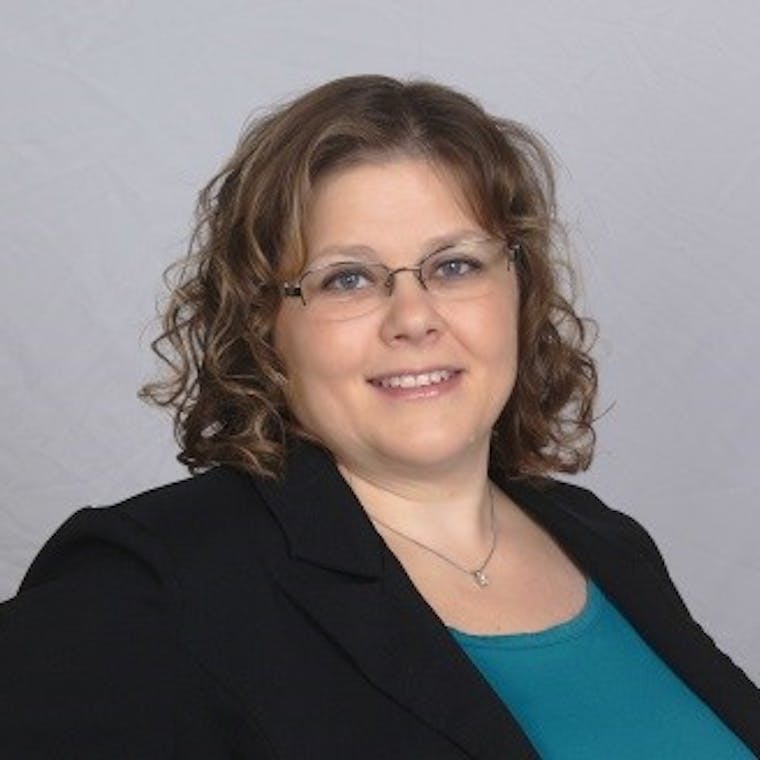 As a Kaplan Nursing curriculum specialist and content manager Rebecca is uniquely positioned to utilize both her education and years of experience to deliver quality resources. Along with her degrees, she has certificates in online teaching and executive leadership and management. She is passionate about reducing learner and faculty anxiety with collaborative learning design and best practices. Her interests include the transformation of learning, leadership, and professional development. A member of The Society for Collegiate Leadership and Achievement, Association for Educational Communications and Technology, as well as Michigan Nursing Action Coalition she continues to mentor and collaborate with colleagues abroad.  
See more posts by Rebecca L. Potter PhD(c), MSIDT, MSN/ED, RN, Director of Nursing Product Content