Catching up with the Kaplan Experts: Shannon Meijer DNP, RN, Faculty Nurse Consultant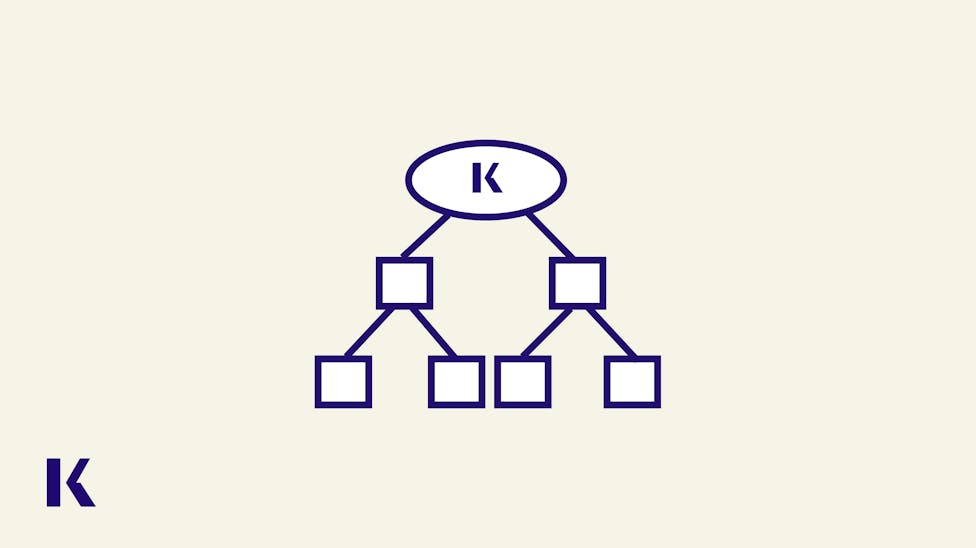 Last year, we introduced you to our Kaplan experts so that you could learn more about our team and what drives them to stay passionately committed to nursing education. This year, we're taking an even deeper dive into their insights and opinions about healthcare education and what educators can do to truly help their students not only succeed on their board exams, but also to thrive in their chosen profession in nursing. We're excited to welcome back Shannon Meijer DNP, RN, Faculty Nurse Consultant for the first of her two part Catching Up With The Kaplan Experts articles.

CATCHING UP
2020-2021 was a particularly trying time for those of us who work in healthcare and education. If there was a silver lining to the COVID-19 pandemic, what did that look like for you?
Resilience, adaptability, despite fears and uncertainty―stepping in and stepping up to continue to deliver quality healthcare and education with the resources we have. Nurse educators and students alike were forced to step out of their comfort zones and create new innovative ways to teach and learn in an online environment.
What kept you sane and inspired during the COVID-19 pandemic? 
People. Still finding ways to maintain the human connection with family, friends, colleagues, schools, and students. Practicing self love and self care. Choosing to take this time to slow down internally and reflect and celebrate what is most important in life. For many, this may be different, but for me it's family and health first and foremost. I also enjoyed spending time in my greenhouse growing a variety of flowers and vegetables.
What about your role at Kaplan brings you the most professional satisfaction?
I find both professional and personal satisfaction in helping others. At Kaplan, I am able to do this on many levels, with nursing faculty, nursing students, and my Kaplan colleagues. It is an honor to take part in preparing nurses for tomorrow and beyond.
What are you most excited about this year in your personal and/or professional life?
Getting to travel safely and visiting extended family and friends.
NURSING EDUCATION TODAY
In your opinion, what is the #1 most important quality that a nursing educator should have in order to be successful? 
Neither nursing or teaching are easy or glamorous careers. One must truly have the desire to want to help others. Passion to want to help others achieve greatness. A passion for learning and a passion for caring.
It is said that a sense of community among students often leads to cohort success. How can educators encourage and cultivate connections―especially in the virtual classroom.
Finding connection through a variety of ways. There are many social media platforms, so you can encourage students to find one that works for them and use it to engage with their peers to create a robust learning community. Meet frequently, have an agenda, and stay on task. Be inclusive and open to others ideas, thoughts, and opinions on various topics.
Share a story of how you learned from a mistake or "failure" and the ways that it helped you to become a better nurse educator?
In my very early days as a graduate nurse, (way back when you had to wait three months before finding out if you passed the NCLEX), I cared for a patient who had been receiving potassium in their IV fluids for a couple of days. Other than the initial lab work done prior to starting the infusion, the patient's potassium level had not been checked. Over the course of two days, six shifts, with six nurses hanging a new bag of IV fluids when the previous one ran out, the lab results were never checked. The patient began to show signs of hyperkalemia and was sent to the ICU for chest pain, heart palpitations, and arrhythmias. 
Thankfully, the patient recovered from this situation. This could have been prevented if the lab results had been checked prior to hanging a new bag of IV fluids with potassium. To this day, I share with students how easily things can get overlooked, sometimes we are rushed or perhaps focused on a task (like getting the IV pump to stop screaming at us). 
We need to be deliberate and intentional with every action and reaction when providing care. We should never assume that just because something is ordered for a patient, that it is alright to give it without double checking first. Today, there are systems like barcoding in place that send messages/warnings to check labs before giving medications; however, it is still necessary to double check as even the best systems can fail at times.
How can educators include more culturally-diverse case studies and training in nursing education? 
Assess the current state of cultural diversity in the immediate surroundings. Seek opportunities to broaden diverse thinking related to other cultures through panel discussions, guest speakers, and various forms of media. Maintain safe and respectful learning environments allowing learners to share openly about current understandings of various cultures and how they have come to know more about diversity through various discussions. Provide opportunities for students to explore various cultures and create presentations to share in class. It is necessary to teach students to become providers of culturally sensitive healthcare within their communities, ensuring equitable care for all.
Working in nursing education is obviously a dream come true―but if you could have pursued any other professional line of work, what would it have been?
Nursing has always been my path. Ironically, I declared early on that I did not want to be a teacher. However, having such a great experience in my undergraduate nursing program with faculty serving as mentors, I began to develop a passion for teaching. I have always wanted to "pay it forward" sharing my expertise with others as they were once shared with me.
VIRTUAL SIMULATION
What are your thoughts on virtual simulation in nursing education? 
I love virtual simulation and wish this was something I had to close the gaps in my learning when navigating my undergraduate nursing degree. So many nursing students are "blended learners," meaning they are auditory, visual, and kinesthetic learners needing to engage all senses to fully understand difficult concepts. Virtual simulation and virtual reality simulation includes all of these learning styles. Virtual simulation is a safe place for students to make mistakes and learn from those mistakes without jeopardizing safety for either the client or themselves.
Beyond clinical replacement, what's the most exciting aspect of integrating virtual simulation into nursing curricula?
Aside from what I mentioned above, virtual simulation has a place in all learning environments. Virtual simulation can bring life to a classroom. Nursing educators can have a mini lecture or perhaps a pre-recorded lecture on a specific topic for students at the beginning or prior to class time. When students are in the classroom, engaging in a virtual simulation allows students to actively participate in their learning through application of what they have learned. Simulation adds a level of realism to the topic/concept. 
I often hear nursing educators say they love to see the "ah ha" moments when students connect the dots from their classroom experiences to their clinical experiences. Why wait until clinical to see this happen? Bringing simulation into the classroom will allow students to bridge the gap between classroom and clinical sooner and better equipping students for the clinical experience. 
From an educator viewpoint, virtual simulation offers standardized approaches for all students. Such standardization can allow for identification of areas students may not be grasping, thus providing opportunities for faculty intervention and further education. Moreover, if used consistently from semester to semester, virtual simulation outcomes can be used to assess course and program curricula and provide support for any necessary curricular changes.
LOOKING AHEAD
Virtual classrooms were on everyone's minds over the past 2 years. What do you think will be the next big trend in healthcare education in the next year? 
Flexibility in delivery options. We are already seeing this as the restrictions of the pandemic are beginning to loosen. Schools have hybrid options for learning. In healthcare, there has been a shift toward telemedicine or telehealth. When scheduling appointments, quite often clients are given an option to come to the office or be seen virtually. 
As educators, we have to prepare future nurses for this level of flexibility by tailoring education components to include these telehealth options. Learning how to listen and assess clients through a virtual environment is different than having a client physically in front of you. Virtual learning and simulation can be integrated into the nursing curriculum to guide students through providing care through these types of environments. 
The COVID-19 pandemic changed the world of education. What advice would you give to nursing educators about teaching online? 
The pandemic has forced educators and students to explore options to achieve the same outcomes/goals but while using a different approach. It is imperative that we keep an open mind to various teaching and learning styles. One thing that has not changed is the need for active learning within the classrooms, virtual or in person. It is necessary to keep students engaged in learning through participation during class. This can be through Socratic questions, gaming, breakout room discussions, polling and much more.
Are there any historic assumptions and misconceptions about nursing that you'd like to debunk? 
Nursing, or any healthcare profession, is not as it is often portrayed in television shows, movies, or social media sources. I strongly encourage anyone considering nursing or a healthcare profession to do the research and consider shadowing others in the profession to get a true picture of what they are getting into before signing up. 
Nursing is not a "job". It is a calling and it is not a "one size fits all".
Why is continuing education critical for not only healthcare professionals but also those who are teaching the next generation of nurses?
Continuing education is necessary to stay up-to-date on current practice within the healthcare field, not to mention it is a requirement to maintain current licensure and certifications. Healthcare is constantly evolving and it is a nurse's responsibility to ensure they are practicing evidence based care to optimize care delivery whether practicing clinically or teaching others to care for clients in clinical settings.
Shannon has over 28 years of nursing experience, with more than half of those years being specific to nursing education. She received her BSN from Nazareth College, MSN in Nursing Education from Walden University and her DNP in Academic Leadership from Jacksonville University. She has served in both faculty and director positions over the years and continues to teach online courses for a BSN program. She maintains active membership in the American Nurses Association, International Nurses Association, Phi Kappa PHi Graduate Honor Society and Sigma Theta Tau Nursing Honor Society. Her special interests include nursing student success from program admission to NCLEX, reducing testing anxiety, and mentoring new nurse educators.
See more posts by Shannon Meijer DNP, RN, Nurse Educator Consultant