Nightingale Challenge Meeting: Critical Thinking in Nursing Education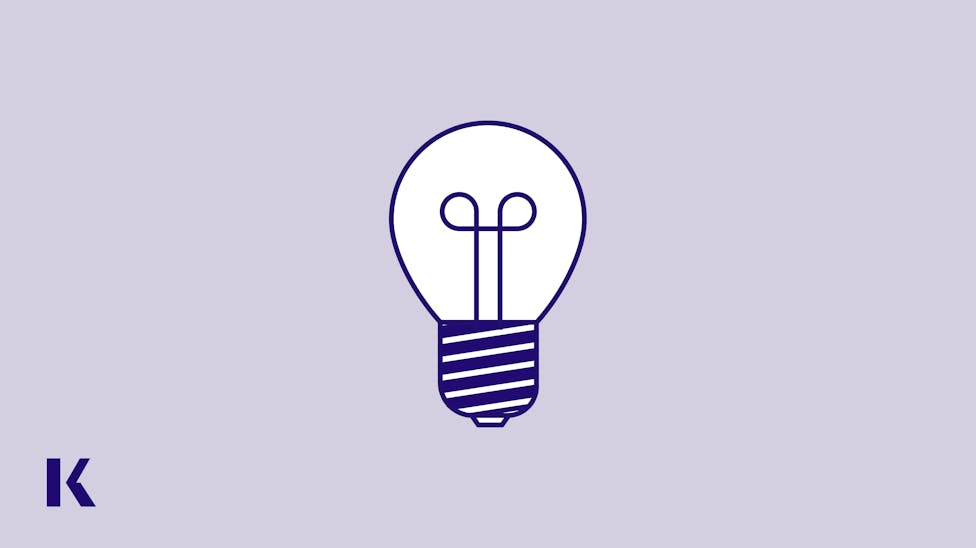 The ability to solve problems through critical thinking is a necessary skill for all nurses. As nurse educators, we often assume that students already know how to critically think, but in an informal Facebook poll among educators, while many pointed out that their students do know how to think critically in general―they just do not know how to apply it in nursing. Therefore, honing the student's ability to critically think is something educators must focus on throughout our curriculums.  
The objectives for this presentation were to:
Define critical thinking
Explain why we need critical thinking in nursing
Understand how critical thinking skills are formed
Implement different methods used to teach critical thinking,
What is Critical Thinking and Why is it Critically Important? 
It has been defined in many ways by many people. In short, critical thinking is defined as, "the process of analyzing and understanding how and why we reach a certain conclusion" (Morrison, Smith and Britt, 1996.) It is connecting the dots among factors and how they influence a situation; analyzing and evaluating the effects of those factors on outcomes. The ability to do this comes from knowledge, common sense and experience. 
In an article that I read a few years ago (that unfortunately I cannot for the life of me find,) a study had shown that a nurse makes at least 500 critical thinking decisions in an eight-hour shift (unknown) or in other words, nurses can be required to make critical decisions about patient care at least every 30 seconds (Bucknall, 2000.) Nurses must prioritize problems and care, make decisions regarding treatment, respond to treatment, and provide care while managing one or more patients.
Nurses must recognize trends in their patients' conditions in order to be proactive in care as opposed to being reactive. This is important in preventing failure to rescue, a common error that results in preventable hospital deaths. James (2013) found that "nearly 210,000-400,000 deaths occur annually from preventable hospital errors." This number is more than double the 1999 Institute of Medicine Report, and may be underestimated. Another study found that 25% of new nursing graduates lack the thinking skills necessary to recognize critical situations and/or critical lab values that should be acted upon. This can result in failure to rescue. As most nurse educators are aware, the National Council State Board of Nursing is changing the certification exam to more accurately reflect the ability to critically think after their research suggested that only 20% of employers are satisfied with new graduates' ability to critically think (NCSBN, 2018.)  
Developing Critical Thinking Skills—Knowledge, Common Sense, and Experience
According to the National Council State Board of Nursing (NCSBN) Clinical Judgment Measurement Model, critical thinkers must be able to recognize and analyze cues, formulate and prioritize hypotheses, generate solutions, take actions and evaluate the plan (NCSBN, 2018.)  
Some people are better with critical thinking skills than others. Certain qualities must be present.  
Critical thinkers should be: 
Flexible
Willing to change
Open minded
Assertive
Creative
Analytical
Knowledgeable
Able to think outside the box
Observant
Good communicators.
(Iggy.navigtious; Chao, Liu, Wu, Clark & Tan, 2013; Scheffer & Rubenfeld, 2000)
Deterrents and Barriers to Teaching Critical Thinking
Deterrents and barriers to teaching critical thinking (besides the fact that it is difficult to teach) include students with egocentric thinking (the world revolves around them) and sociocentric thinking (students are influenced by their peers and/or society.) These barriers can exist not only in the students, but they can also exist in the faculty which could therefore affect the way critical thinking is taught and/or encouraged in the classroom. Furthermore, it may be easy for educators to assume that if students memorize facts that they are naturally able to apply them. This is not the case. It is only with practice in applying these principles under guidance of the educator that critical thinking can occur.  
If educators do not feel like they are experts in the content that they are teaching, they may be reluctant to step outside of the box of lectures to try to engage students in active learning. This can have an impact on how teaching critical thinking is done.
Lastly, the learning environment is extremely important. The student has to feel comfortable answering questions and engaging in discussions. Some students will shut down if called upon directly as they lack the confidence to answer the question. They may feel intimidated. This is a barrier to critical thinking in school.
Deterrents and Barriers to Critical Thinking in The Workplace
In the workforce, critical thinking is impeded by the amount of time nurses have to spend on tasks, interruptions, and unpredictability (Shoulders & Follett, 2014.) Things in the workplace that are "conducive to critical thinking include …team support, staffing that allows continuity of care and exposure to multiple patient care situations," (p. 212.)
Patricia Benner, as most of us know, set the foundation for many nurse educators. Her Novice to Expert theories illustrate the evolution of critical thinking in nurses. Experience is our greatest teacher which supports the fact that novice nurses are initially task-oriented—task-focused. They follow the rules, consider everything as equally important and really do not know what they do not know. The novice nurse is not yet able to draw on his or her experiences to help put the big picture together before making decisions like the proficient or expert nurse is able to do.  According to Benner, it takes 2-3 years for the new nurse to become competent and 5 years or more to become an expert—able to easily handle and think through critical problems and issues (Benner, 2011.)
Styles of Learning Are Important in Developing Critical Thinking Skills
There are many types of learners. Three are basic—auditory, visual and kinesthetic. Students may learn better by being exposed to one type of presentation or several combinations. 
The audio learner benefits from audio taping lectures and discussions. Saying and hearing things out loud helps the auditory learner.  
The visual learner benefits most through pictures and videos or seeing demonstrations.
The kinesthetic learner is a "hands on learner." They learn by touching and experiencing things. Writing things down and manipulating the information helps these students learn. 
Additionally, some students learn through reflections. This is important in nursing as reflection is an excellent way to teach critical thinking.
Understanding the different ways that students learn is important in order to serve all learners in ways that work for them. In our past Nightingale Challenge presentations, there have been discussions on passive versus active learning/teaching.  Many educators rely on passive teaching—lecturing "sage on the stage" style, which is a great way to deliver large amounts of content. Many students prefer this as they take notes and will memorize the content later. Memorizing content, however, is not conducive to applying content, which is necessary for developing critical thinking. Active teaching/learning, on the other hand, requires students to be engaged and offers the opportunities to apply the content that they are learning.  
Stimulate Critical Thinking Through Active Teaching/Learning
This style of teaching/learning can appeal to all types of learners. Remember how we talked about experience being one of our greatest teachers and how experience leads to better critical thinking?  Active learning activities lends themselves more to building experience for the learners. Let's look at each:
Case Studies: Students work on these alone or together. Doing as a class activity allows the instructor to show students how to pull concepts together and apply knowledge.
Flipped Classroom: Puts the responsibility of learning on the students and allows the instructor to make sure students are on track with their thinking.
Group Exams: Students work together to take an exam. They learn from bouncing ideas off of each other.  
Team-based Learning Exercises: Again, this method encourages students to work together and learn from each other.
Games: Bring out the competitive side of students, can be fun and engaging, and students can learn without realizing that is what they are doing
Simulation: Allows students to experience caring for patients in a safe environment—hands on experience where students can do no harm.
Clinical Experiences: Real hands-on experience. Dedicated Education Units (DEUs) may provide a more immersive experience for the student than traditional clinicals with faculty.
Socratic Questioning: Woven throughout all of the above, this is an effective way to stimulate critical thinking.
The Socratic Method
The Socratic Method is an active learning process that really stimulates critical thinking. Socrates was an ancient Greek philosopher who taught by questioning and by stimulating questioning in his students. This style of teaching allows students to actively participate in their learning. Of course, it is difficult to use this method if students do not have some basis of knowledge to work from. On the other hand, with information at the tips of our fingers―if they don't know the answer, they can quickly research it.  
Douglas Oyler and Frank Romanelli had a really good article that came out in the American Journal of Pharmaceutical Education in 2014.  They listed these questions as excellent Socratic questions that can be used with students. When writing case studies and/or working in clinicals, these are excellent questions to pose to students to stimulate critical thinking.  Key concepts of Socratic questioning that the authors pointed out were that the questions should, "raise basic issues, probe beneath the surface, pursue problematic areas of thought, aid students in discovering the truth of their own, aid them in developing sensitivity to clarity, accuracy, relevance and depth; aid students in arriving at judgments through their own reasoning and help them analyze thinking and thought including its purposes, assumptions, questions, points of view, information, inferences, concepts, and implications."  (Oyler & Romanelli, 2014, p. 5.) 
Questions to post to students during class and clinical from the article are outlined below:
Precision—Can you be more specific?
Accuracy—How can we test for that?
Perspective—Is there another point of view we could examine?
Equity—What conflicts of interest exist here?
Relevance—How does this relate to the problem?
Complexity—What makes this a difficult question to answer?
Logic—Does this all make sense?
Importance—What is the most important issue on which to focus?
Perspicuity—What do you mean? 
Key Takeaways
Critical thinking is something that must be learned and continually honed.
Critical thinking is an imperative skill for nurses—good critical thinkers save lives and prevent hospital error.
Experience is a great teacher of critical thinking so it is important that faculty provide as many opportunities in the classroom and clinical areas for students to apply the knowledge that they are learning.
Active teaching styles lend themselves well to developing critical thinking as they require the student to become engaged and apply concepts.
References
Boaigo, L. (2013). Training consultants: Learning styles and strategies. Training Folks Blog. Retrieved from http://www.trainingfolks.com/blog/bid/318881/Training-Consultants-Learning-Styles-and-Strategies
Benner , P., Sutphen, M., Leonard, V., & Day, L. (2010). Education nurses: A call for radical transformation. Stanford, CA: Jossey-Bass.
Benner, P. (2011, September 9, 2011). From novice to expert. Nursing Theories--a Companion to nursing theories and models.  Retrieved 3/20/2012, from http://currentnursing.com/nursing_theory/Patricia_Benner_From_Novice_to_Expert.html
Bucknall T. Critical care nurses' decision-making activities in the natural clinical setting. Journal of Clinical Nursing. 2000;9(1):25–35.
Caputti, L. (2015). Lecture. Faculty Development Conference, Scottsdale, AZ
Cassum, S., Gul, R., & Profe o-McGrath, J. (2015). Facilitators and deterrents of critical thinking in classrooms: A multidisciplinary perspective in higher education in Karachi, Pakistan. International Journal of Nursing Education, 7(2), 60-64. doi: 10.5958/0974-9357.2015.00075.6
Chao, S., Liu, H., Chang, W., Clark, M., & Tan, J. (2013). Identifying critical thinking indicators and critical thinker attributes in nursing practice. The Journal of Nursing Research, 21(3), 204-210. doi: 10.1097/jnr.0b13c3182a0ace9
Fero, L., Witsberger, C., Wesmiller, S., Zullo, T., & Hoffman, L. (2009). Journal of Advanced Nursing. 65(1). P. 1-17. doi: 10.1111/j.1365-2648.0483.x.
IOM. (1999). To err is human, building a safer health system. National Academy Press Retrieved from http://www.iom.edu/~/media/Files/Report%20Files/1999/To-Err-is-Human/To%20Err%20is%20Human%201999%20%20report%20brief.pdf.
James, J. T. (2013). A New, Evidence-based Estimate of Patient Harms Associated with Hospital Care. Journal of Patient Safety, 9(3), 122-128 110.1097/PTS.1090b1013e3182948a3182969.
Kelly, M. (2015). Learning styles: understanding and using learning styles. About Education.  Retrieved 10/11/15, from http://712educators.about.com/od/learningstyles/a/learning_styles.htm
Kowalczyk, N. (2011). Review of teaching methods and critical thinking skills. Radiologic Technology, 83(2), 120-132.
Oyler, D., & Romanelli, F. (2014). The fact of ignorance revisiting the Socratic method as a tool for teaching critical thinking. American Journal of Pharmaceutical Education, 78(7), 1-9 Article 144. 
National Council State Board of Nursing (2018). NCLEX examination series: next generation NCLEX (NGN) project [webinar]. Retrieved fromhttps://www.ncsbn.org/13064.htm
Panettieri, R. (2015). Can critical-thinking skills be taught? Radiologic Technology, 86(6), 686-688. 
Popil, I. (2010). Promotion of critical thinking by using case studies as teaching method. Nurse Education Today, 31, 204-207. 
Shoulders, B., CFollett, C., & Eason, J. (2014). Enhancing critical thinking in clincal practice. Dimensions of Critical Care Nursing, 33(4), 207-214. doi: 10.1097/DCC.00000000000053
NCLEX® is a registered trademark of the National Council of State Boards of Nursing, Inc. Test names are the property of the respective trademark holders, none of whom endorse or are affiliated with Kaplan.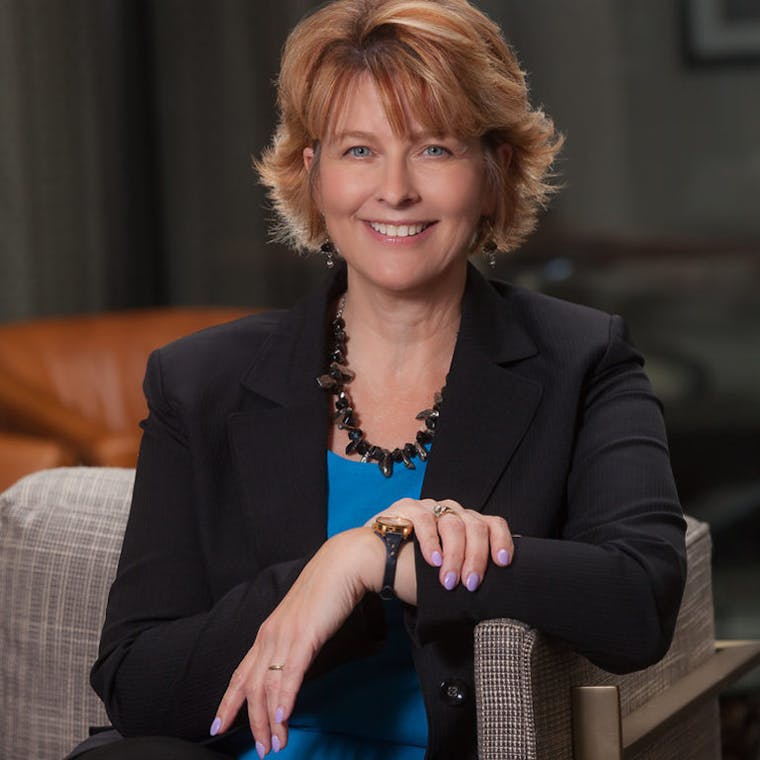 Dr. Bensinger is a Family Nurse Practitioner with over ten years of teaching experience at the undergraduate and graduate level.  She specializes in women's health.  She has served as an Assistant Professor and BSN/MSN Program director.  Her passion is in the area of teaching critical thinking and clinical reasoning.  She joined Kaplan in 2017 and enjoys working with faculty to promote student success.