National Practice Test Weekend. Free SAT vs. ACT Test. November 18 or 19.
DETAILS +
SAT or ACT?
Which test is right for you?
Find out Saturday, November 18 or Sunday, November 19

Need help? Call 1-800-KAP-TEST
Kaplan's ASVAB Prep
---
Taking the The Armed Services Vocational Aptitude Battery? The ASVAB is an enlistment exam used by all branches of the United States military. It is also being used more frequently than ever as an occupational placement exam administered in high schools.
ASVAB 2017-2018 Strategies, Practice & Review with 4 Practice Tests: Online + Book
---
Kaplan ASVAB Premier is an in-depth study system providing print and online practice and review for all portions of the ASVAB and AFQT.
Buy on Amazon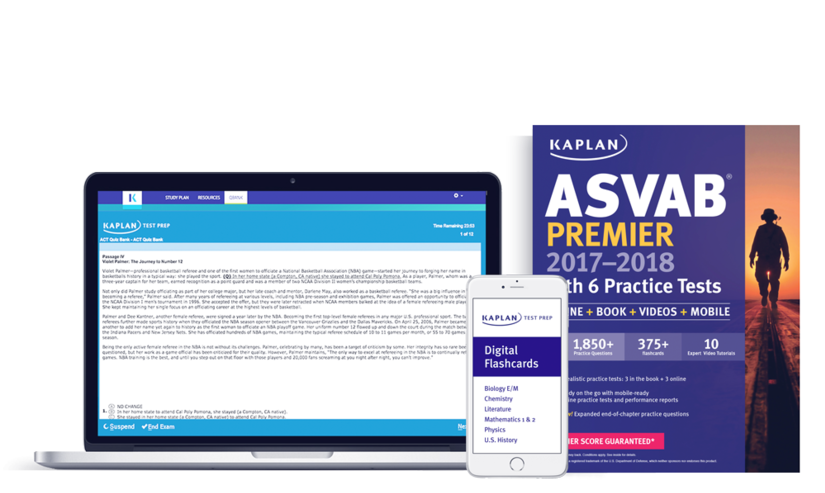 Kaplan ASVAB Premier features:
Comprehensive review for the Armed Forces Qualifying Test (AFQT)
6 full-length practice tests with detailed answers and explanations
Online Center with Quiz Bank and video tutorials
Content review for each of the subjects covered on the test
In-depth review of all technical sub-tests