Better teachers for better results
Our team of teachers helps guide you to a higher score.
Ends Monday, August 21.

Need help? Call 1-800-KAP-TEST
College Prep Review Books
---
Kaplan's comprehensive test prep books are a great starting point and study resource while you're preparing for the SAT®, ACT® or PSAT.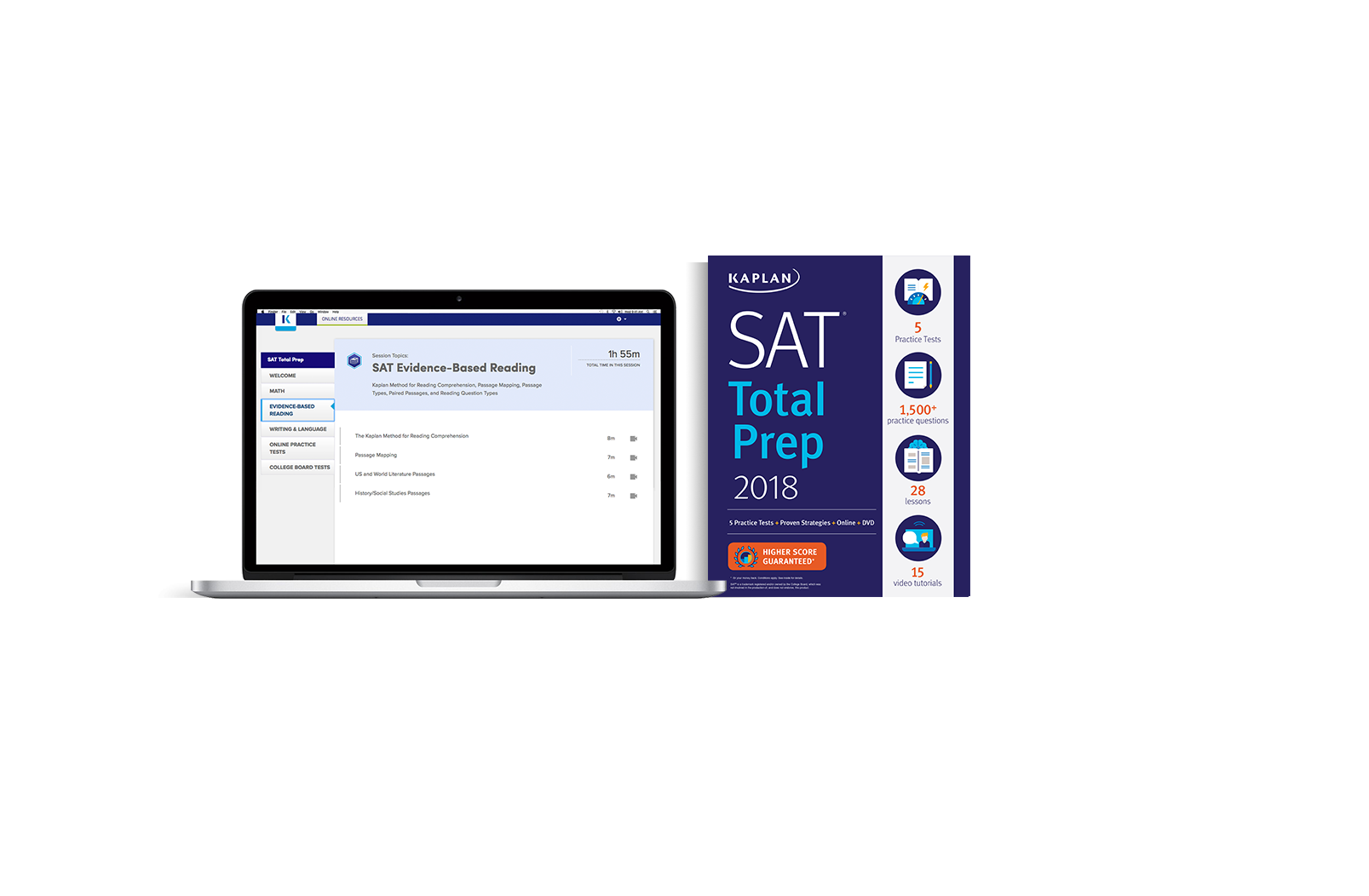 SAT Total Prep 2018
---
The biggest book available for SAT practice, strategies, and review! SAT: Total Prep 2018 provides the expert tips, strategies, and realistic practice you need to score higher. Video lessons, 1,500+ practice questions, and detailed explanations help increase speed and accuracy with all the different question types so you can face the SAT with confidence.
Buy on Amazon
Explore Kaplan's SAT Subject Test Prep Books
Learn more