Personalize Your Prep
We offer the most live instruction to bring you Test Day success.
Ends Monday, July 31

Need help? Call 1-800-KAP-TEST
College Prep Resources
---
Kaplan's comprehensive test prep books are a great starting point and study resource while you're preparing for the SAT® or ACT®.
Test-taking strategies, practice, and review.
In addition to full-length practice tests, our test prep books include content reviews for each section of the tests and offer some of our best test-taking strategies and tips.
ACT Prep Plus 2018
---
Kaplan's ACT Prep Plus 2018 provides expert strategies, realistic practice, online resources, and video tutorials to help you master the material and face the Test Day with confidence. Kaplan Test Prep is the Official Partner for Live Online Prep for the ACT.
Buy on Amazon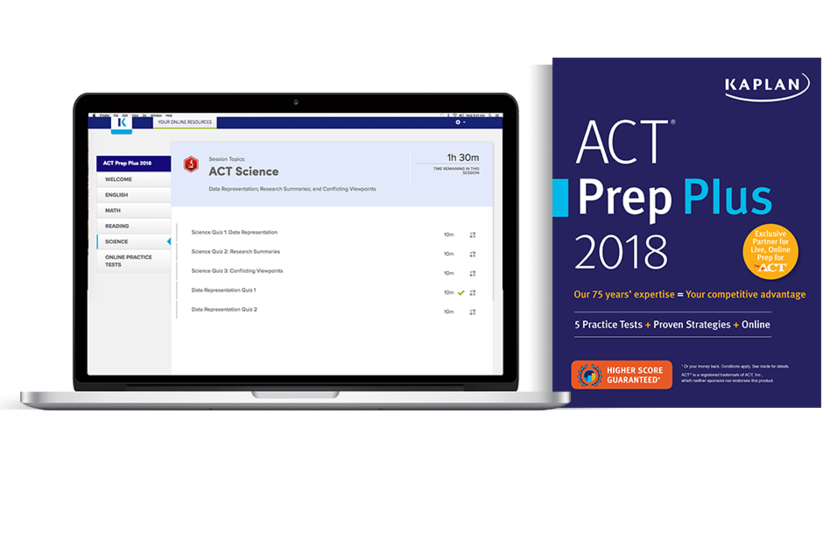 SAT: Total Prep 2018
---
The biggest book available for SAT practice, strategies, and review! SAT: Total Prep 2018 provides the expert tips, strategies, and realistic practice you need to score higher. Video lessons, 1,500+ practice questions, and detailed explanations help increase speed and accuracy with all the different question types so you can face the SAT with confidence.
Buy on Amazon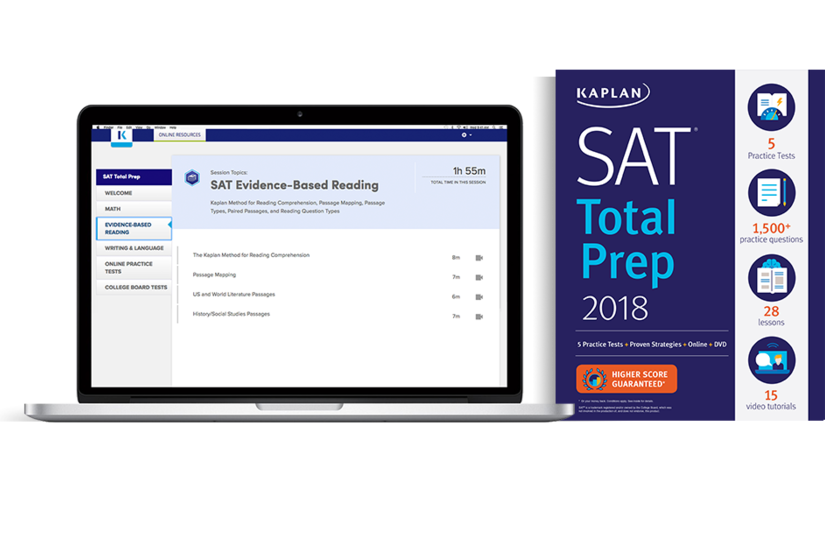 Explore Kaplan's SAT Subject Test Prep Books
Learn more