Welcome to Kaplan's College Admissions Zone
Find out everything you need to know about getting into college, all in one place:
When to apply
Which tests to take
How to apply for financial aid
What to consider when choosing a college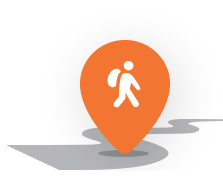 Download our Free KapMap, a month-by-month guide for your entire college journey!
KapMap
Wondering where college will take you? Start here.
Check out Kaplan's College Admissions Zone to find answers to all of your college questions. You'll be glad you did.
Choose from one of these "hot topics" below: