FINANCIAL DATA PROFESSIONAL CHARTER® REVIEW
A COMPETITIVE EDGE IN A DATA-DRIVEN WORLD
Take the next step to earning your FDP Charter with an in-depth review from Kaplan Schweser, the global leader in exam preparation.
FINANCIAL DATA PROFESSIONAL CHARTER® REVIEW
Study with a senior data scientist who has finance industry experience.
Review the program curriculum and learn problem-solving strategies.
Build confidence and be ready to face the exam's toughest questions.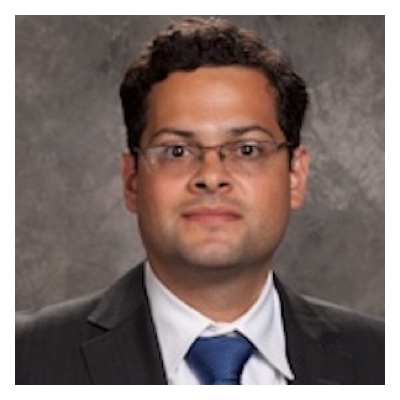 LEARN FROM A FINANCE AND DATA EXPERT
Javed Ahmed is a financial economist and data scientist with experience in banking, finance, forecasting, risk management, consulting, policy, and behavioral economics.
He has led the development of analytic applications for large organizations including Amazon and the Federal Reserve Board of Governors, and served as a researcher with the Office of Financial Research at the U.S. Treasury Department. He holds a PhD in financial economics, an MA in statistics from U.C. Berkeley, and undergraduate degrees in operations management and systems engineering from the University of Pennsylvania.
PICK UP CONFIDENCE IN JUST A FEW DAYS
Your course will be broken out into three-hour sessions over five days. In this time, you'll not only pick up problem-solving skills and strategies—you'll also build the confidence it takes to succeed.
FDP REVIEW COURSE
From Kaplan Schweser
Five days of intensive prep: March 22–26, 2021, 5:30–8:30 pm ET
15 hours of live instruction in an online classroom you can access wherever you are
Lessons designed and led by a senior data scientist from Kaplan Schweser
Access to class recordings through test day
FREE INFORMATIONAL WEBINAR
OnDemand
Learn about the importance of data science in the financial services industry, get an overview of the impact that the FDP Charter can have on your career, and see how Kaplan Schweser's FDP Review Course helps take the uncertainty out of exam day.
Watch OnDemand Webinar
Frequently Asked Questions
Disclaimer
CAIAA does not endorse, promote, review or warrant the accuracy of the products or services offered by Kaplan, Inc., nor does it endorse any pass rates claimed by the provider.  CAIAA is not responsible for any fees or costs paid by the user to Kaplan, Inc., nor is it responsible for any fees or costs of any person or entity providing any services to Kaplan, Inc.  CAIA®, CAIA Association®, Chartered Alternative Investment AnalystSM, Chartered Alternative Investment Analyst Association®, FDP®, FDPI®, and Financial Data Professional Institute® are service marks and trademarks owned by CHARTERED ALTERNATIVE INVESTMENT ANALYST ASSOCIATION, INC., a Massachusetts nonprofit corporation with its principal place of business at Amherst, Massachusetts, and are used by permission. Kaplan Schweser's exam preparation products are not available to residents of countries or regions subject to economic and/or trade sanctions by the Office of Foreign Assets (OFAC) or other authorities including Cuba, Iran, North Korea, Syria, or Ukraine (Crimea Region).