Ace the GED Test
With Kaplan's popular GED course
The Self-Paced Course for the GED Test
Get the results you want with affordable, content-aligned prep from the experts at Kaplan.
Starting at $12900
Enroll
For 75 years, Kaplan has been evolving its curriculum and technology to help you breeze through the tests you take. This GED course is designed for busy people who want both affordable, step-by-step guidance and the flexibility that 24/7 on-demand video instruction will provide.
This exclusive course will include:
In-depth critiques for all four GED tests to help you sharpen your weak areas
More than 150 videos explaining tested concepts and hundreds of practice questions
Email support—any time, any day—from our expert faculty
Realistic practice test experiences, including a diagnostic test to establish your baseline performance and a full-length practice exam to prepare you for Test Day
3 months of Self-Paced access for only $129
Only at Kaplan:
Our exclusive Smart Reports® technology analyzes your performance and coaches you on how to improve your performance
GED Test Strategies, Practice, and Review, a comprehensive book that includes in-depth discussion of and detailed explanations for all four subtests and practice questions that are fully aligned to the GED test objectives as determined by the GED Testing Service for focused, efficient review
Mobile-enabled videos—study on the go
Kaplan's guarantee: Pass the GED, or get your money back*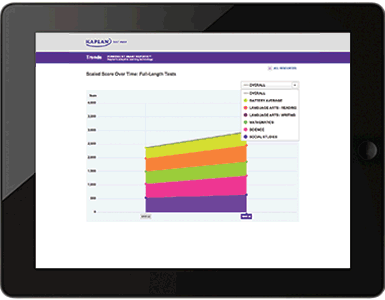 A brighter future is just a test away. We can help.
Get started today! Call 1-800-KAP-TEST.
*Passing Score Guarantee: Conditions and restrictions apply. For eligibility requirements, click here.
*GED is a registered trademark of the American Council on Education, which neither sponsors nor endorses this product.