Facing the new GMAT? Then it's time to Flex.
The GMAT has just been revamped with the inclusion of the new Integrated Reasoning section. The new test will require more study time and more testing skills. To help you prepare, Kaplan GMAT now offers a completely revised program with nine full-length, scored IR sections—and brand new Flex Sessions.
With Flex Sessions, your instructor-led GMAT course provides the perfect balance of structure and convenience. Choose the class that is most convenient for you and get started with Kaplan's methods immediately in your Fixed Sessions—either On Site or Classroom Anywhere™. Then get additional, targeted instruction with 5 Flex Sessions that you select from a rolling schedule for maximum convenience, all offered in our Classroom Anywhere™ learning environment, all featuring our standout Flex Faculty.
Flex Sessions are included in GMAT Advantage - On Site and GMAT Advantage - Classroom Anywhere.
Your Syllabus
FIXED

Q1: GMAT Quantitative Strategy
Q2: Algebra, Arithmetic & Number Properties
Q3: Proportions & Math Formulas
V1: GMAT Verbal Strategy & Critical Reasoning
V2: Reading Comprehension
V3: Sentence Correction

FLEX

Q4: Statistics
Q5: Geometry
V4: Analytical Writing
V5: Verbal Mastery
IR: Integrated Reasoning
Syllabus for GMAT Advantage - On Site and GMAT Advantage - Classroom Anywhere. For GMAT Advantage - On Demand, all 11 sessions are included as Lessons on Demand (which are also included in the On Site and Classroom Anywhere courses).
Meet Your Flex Faculty
Since all Flex Sessions are offered in our Classroom Anywhere environment, these instructors will be your faculty in any instructor-led course—either On Site or in Classroom Anywhere.
Adi Hanash

Rated Excellent by 90% of students*
GMAT score: 780 (99th percentile)
Though Adi calls Las Vegas his hometown, he didn't gamble when it came to education. With an undergraduate degree from the University of Notre Dame, he went on to receive his MFA in theatre from Harvard University. This theatrical streak combined with an excellent understanding of the GMAT and business makes him a winning instructor.
"Adi is one of the best teachers I have ever had, including high school and college."
"A++++"
Debbie Campbell

Rated Excellent by 90% of students
Over 1,900 students taught
Debbie is a graduate of NYU where she earned her BFA in drama and is a working actress when she's not teaching students. She has been a Kaplan instructor since August 2000 and has been named Kaplan Teacher of the Year twice. You can find her teaching Classroom Anywhere or in the videos of On Demand courses.
"Wonderful teaching skills."
"Her class was a joy to sit in on."
Gene Suhir

Rated Excellent by 91% of students
Over 4,000 students taught
After graduating from the University of Maryland with a dual-degree in Political Science and Communications, Gene quickly set to work as one of Kaplan's best teachers. His expertise earned Gene esteemed Teacher of the Year Awards in 2006 and 2009 and has made him one of Kaplan's most requested instructors. You can find him teaching Classroom Anywhere and in the videos of On Demand courses.
"I've had great instructors at college, but Gene was the best by far."
"Incredibly knowledgeable about the subject matter."
Joseph Tambornino

Rated Excellent by 92% of students
GMAT score: 750 (99th percentile)
Joseph got his B.A. in Philosophy magna cum laude from the University of Minnesota. He later dove into the MBA program at UC-Berkeley, giving himself the firm educational foundation necessary to get where he wanted to be professionally, a choice that proved decisive for his move into the executive ranks of commercial real estate development on a national level.
"Joseph T. is more than brilliant. I have to say that he is the best teacher I've ever had."
"A true ninja master!"
Justin Doff

Rated Excellent by 93% of students
Over 1,900 students taught
Justin finds that "there's nothing quite like hearing the unbridled euphoria when my students smash through their desired score." In addition to teaching for Kaplan, Justin is the managing director of Palisades Park Capital, LLC and has been an investment strategist for Vantage Investment Management.
"He is the best professor I have ever had."
"He always has a better and simpler way to explain things."
Steve Snyder

Rated Excellent by 90% of students
Over 2,600 students taught
A native of Sykesville, Maryland, Steve Snyder knows how to teach—and take—the GMAT with great success. Known for his laid-back attitude and an incredible mastery of math (he helped design and write the quantitative section of our course), Steve can be found teaching behind the camera in our Classroom Anywhere classes or at the head of an On Site class.
"Stephen Snyder is the best teacher a student could wish for."
"Extremely gifted."
Guaranteed results
Confidence is such an important part of your success on Test Day. At Kaplan, we believe that it all starts with your confidence in our programs. That's why we offer the most comprehensive guarantee in the industry. Learn more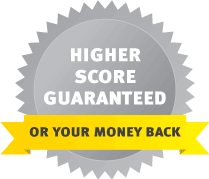 *Teacher ratings based on student responses received from December 6, 2009 - June 6, 2010.