Meet our GRE® experts: Top-rated teachers—by students.
When you enroll with Kaplan, you tap into more than 40 years of expertise researching and teaching the GRE. Every instructor is a top performer on the exam, undergoes a rigorous training program, and is constantly evaluated by students to ensure that you have a truly exceptional experience. Only one in ten applicants make the cut to teach. Here are a few of them.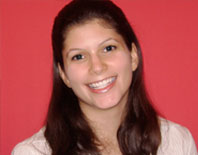 Laura Aitcheson
Rated Excellent by 95% of students
Over 1200 students taught
Laura lives in Miami, but you typically won't find her at the beach. Laura dedicates her time to GRE students, training teachers, and furthering her own education. After completing her BA in Women's Studies from the State University of New York&8212;Empire College, she is currently pursuing a Masters in Library and Information Science from Florida State University. Her incredible teaching and student feedback led her to receive Kaplan's Live Online award for Teacher Excellence in 2010. Laura also focuses on raising money for breast cancer research, a passion that began in 2002 when she participated in Avon's 3-Day 60-Mile Walk. When she's not out walking, you can find her teaching in Miami or Kaplan's live online environment.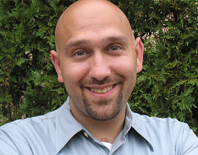 Gene Suhir
Rated Excellent by 91% of students
Over 2500 students taught
Since 2002, Gene has been helping Kaplan GRE students become test-day champions. After graduating from the University of Maryland with a dual-degree in Political Science and Communications, Gene quickly set to work as one of Kaplan's best teachers. As an aficionado and master of all things test-prep, Gene's students agree that he not only helps demystify the GRE, but also makes studying for the test an enjoyable, and dare we say, fun experience as he coaches them towards GRE excellence. His expertise earned Gene an esteemed "Teacher of the Year" Award in 2006 and 2009 and has made him one of Kaplan's most requested GRE instructors. When he's not instilling Kaplan's proven test-day strategies to students around the world, Gene is an avid traveler, amateur magician, and guitar player. You can find Gene teaching GRE Live Online and in the videos of our GRE Self-Paced course.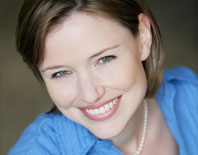 Debbie Campbell
Rated Excellent by 90% of students
Over 1200 students taught
Debbie is a graduate of NYU where she earned her BFA in drama. She has been a Kaplan instructor since August 2000 and has been named Kaplan Teacher of the Year twice. When not teaching students or training fellow instructors, Debbie is a working actress and has been seen onscreen with celebrities like Mark Harmon, Anthony LaPaglia, Bea Arthur, Hugh Laurie, Jennifer Love Hewitt, and even...Alf. Debbie is also an avid yoga practitioner and birthday cake baker. You can find her teaching GRE Live Online and in the videos of our GRE Self-Paced course.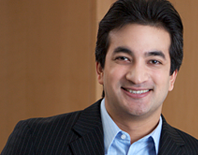 Adel "Adi" Hanash
Rated Excellent by 91% of students
Over 1600 students taught
Though Adel calls Las Vegas his hometown, he didn't gamble when it came to education. With an undergraduate degree from the University of Notre Dame, he went on to receive his MFA in theatre from Harvard University. This theatrical streak combined with an excellent understanding of the GRE and graduate school makes him a winning instructor. He's currently a novice snowboarder looking to breakthrough into intermediate territory next winter. You can find him teaching GRE Live Online and in the videos of our GRE Self-Paced course.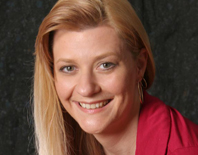 Alana Ohana
Rated Excellent by 100% of students
Over 1900 students taught
After getting a BS in Psychobiology, and her MS in Physiology from UCLA, Alana joined Kaplan and decided to dedicate herself to helping students achieve their educational goals. And from the effusive ratings and comments from her students, she made a great decision. She loves teaching and training new teachers for the GRE both in her home town of Nashville and all over the United States for GRE Prep - Live Online courses. Alana was incredibly excited to be the 2009 recipient of the Kaplan National Trainer of the Year award. And she spends her spare time . . . writing thrillers, of course! Luckily none of them are about exams. If she isn't teaching test prep, she's at her computer writing or out promoting her books. Alana always looks forward to teaching new GRE students. You can find her teaching GRE Live Online and in the videos of our GRE Self-Paced course.