Kaplan's GRE Summer Immersive Program at UC Berkeley's Lair of the Golden Bear
September 11 - 15, 2013
Pinecrest, CA
$1,350 per person*

More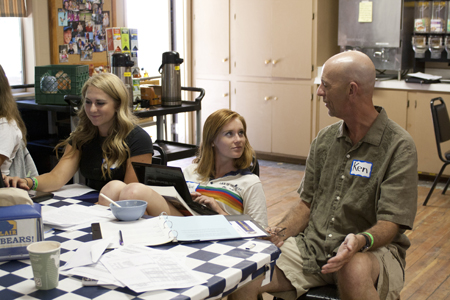 Applying to Grad School? Join us for comprehensive GRE Prep at UC Berkeley's historic camp in the Sierra, just three hours from the Bay Area.
Whether you are just starting to think about grad school admissions or you have already researched and chosen your dream school your educational and career goals start with a great GRE score. Kaplan Test Prep has been in the business of helping students achieve success on standardized admissions exams for 75 years and they are bringing their expertise and a complete, comprehensive GRE Prep class (including all books and a full suite of online practice resources), to the Lair of the Golden Bear for what's sure to be the most fun test prep course anywhere.
Registration
Please call 510-642-0221 to make your reservation.