Need help? Call 1-800-KAP-TEST
What's Included
---

Expert Instruction
40 hours of self-scheduled video lessons covering every test topic, delivered by Kaplan's top teachers.

Practice Tests
8 exams with score analysis to identify areas for improvement and target your prep.

Practice Questions
1,000+ practice questions in our updated Quiz Bank and online quizzes accessible on-the-go.

Personalized Plan
Kaplan's customized SAT study guide helps you target your areas for improvement and boost your score.

Course Materials
Kaplan's acclaimed prep book to supplement your study.
Expert Instruction
Watch Kaplan's top teachers walk you through the strategies and concepts you need to tackle every topic on the SAT.
Personalized Plan
Focus your prep where you need it. You'll receive a customized plan targeting your areas of weakness. Then you and your parents can track your improvements via Kaplan's progress reports and homework tracking.
Course Materials
Every student learns differently, so we'll give you the full complement of prep materials to help boost your studies. You'll receive a book, more than 1,000 online practice questions, and access to Kaplan's state-of-the-art online Quiz Bank with 300+ questions on our mobile app.

THE KAPLAN METHOD
Tackle the SAT like a pro
---
It's not just about knowing what's on the test; it's about knowing how to take the test. Our video lessons will help you identify and excel at the question types most common on the exam, and they'll share the proven strategies that will help you tackle the SAT like a pro.

Score-Raising Strategies
Kaplan's proven strategies help you manage the exam effectively. You will gain confidence in knowing what to expect on the exam and knowing how to tackle questions quickly and accurately.
Time Management
The SAT is all about pacing. Our instructors will teach you how to stay ahead of the clock – without getting careless. On the SAT, there's no penalty for wrong answers; you'll learn when to spend time on a question and when to guess and move on.
Focused Practice
The only way to improve is to practice. With guided study plans, thousands of practice questions and full-length simulated exams, you will be fully prepared to achieve your target score on test day.
OUR INSTRUCTORS
Meet the Prep Squad
We know that amazing teaching is about more than knowing the material. Our teachers are committed, captivating instructors who work with students to find their best path to success.
Get to know some of our instructors.
Only the best
Fewer than 1 out of 10 candidates qualify to teach for us, and every one of our teachers scored above the 90th percentile on the SAT. That makes Kaplan more selective than many top universities.
Our video lessons feature our TOP teaching talent, so you're learning from our all-star teaching team, every day, in your own way.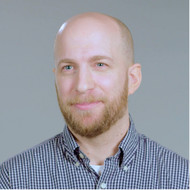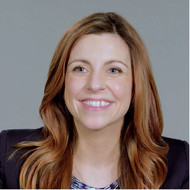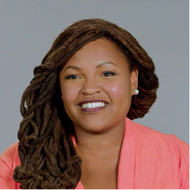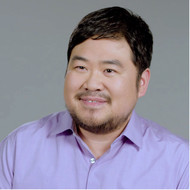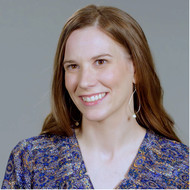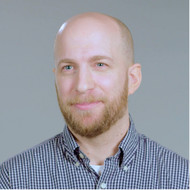 Greg Mitchell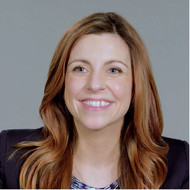 Heather Waite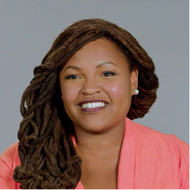 Nzinga Mack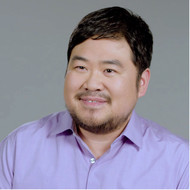 Arthur Ahn

Boris Dvorkin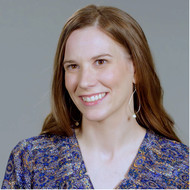 Stephanie Jolly
SESSION OVERVIEW
What to expect
---
Here's a look at the topics covered over 40 hours of self-scheduled video lessons. Each session builds off the next, and the included practice tests are sure to help you feel calm and confident come test day.
Diagnostic Practice Test
The best way to get familiar with the test is to take a practice test. Have your practice test book, pencils, and a graphing or scientific calculator at hand as you follow along with our proctoring video, then use Kaplan's Mobile scoring tool to receive your score instantly. You can also opt to take an electronic version of the test online.
After submitting your answers, sign on to kaptest.com/login to receive feedback on your strengths and weaknesses and customized recommendations to help you personalize your online study plan.
Introduction to the SAT, the Kaplan Method for Math, Linear Equations, Systems of Equations
In this first series of video lessons, you'll be introduced to the course and encounter the first of the powerful Kaplan strategies: the Kaplan Method for Math. This proven technique will aid you in tackling any of the math questions you encounter on Test Day.
In addition, you'll be shown how to apply the Kaplan Method for Math to two topics in the Heart of Algebra category: linear equations and systems of equations. With this experience, you'll be empowered to practice the strategy on your own with some of the many practice problems that Kaplan provides in your course book and online.
Rates, Ratios, Proportions, Percentages, Two-way Tables, Statistics, Probability
The second series of video lessons in SAT Math will introduce you to an additional strategy for Test Day success, the Kaplan Method for Multi-Part Math. You'll use it to make the multi-part questions in both the Calculator and No Calculator math sections far more manageable.
On top of that, you'll have a chance to practice your Problem Solving and Data Analysis skills, learning how to use the Kaplan Methods on a number of different math problem types, from rates and ratios to statistics and probability.
Exponents, Radicals, Polynomials, Rational Expressions and Equations, Functions, Quadratic Equations
The Passport to Advanced Math category includes some of the most challenging problems on the SAT, but you'll learn to master answering these questions in this series of video lessons. Using the Kaplan Methods already introduced, you'll conquer questions from a wide variety of topics, ranging from exponents and radicals to functions and quadratic equations.
With practice and the Kaplan Methods, you'll find yourself able to answer math questions that you may have never thought you could.
Geometry
The final video lesson in SAT Math will review the most important geometry that you need to know for Test Day. You'll use the Kaplan Methods to tackle questions on lines, angles, triangles and other geometry topics with skill and confidence.
After completing this lesson and continuing your practice, you'll be ready to handle any of the math that you'll encounter on Test Day.
The Kaplan Method for Reading Comprehension, Reading Test Passage Types, Reading Test Question Types
In this extensive series of videos, you'll learn everything you need to know to dominate the SAT Reading Test. You'll start with the Kaplan Method for Reading Comprehension, the surefire strategy that will enable you to read passages critically, construct effective passage maps, and answer each passage's questions correctly and efficiently. You'll also learn what to expect with each of the passage types that appear on the test, from Literature to Science to History and Social Studies.
In subsequent videos, you'll be given in-depth advice and tips on tackling each of the various Reading question types: Synthesis, Global, Command of Evidence, Connections, Vocab-in-Context, Rhetoric, Detail, and Inference. After practicing with these focused techniques and the Kaplan Method, you're sure to feel confident about reading comprehension on Test Day.
The Kaplan Method for Writing & Language, the Kaplan Method for Infographics, Organization, Effective Language Use
These videos will introduce you to two key strategies for conquering the SAT Writing & Language Test: the Kaplan Method for Writing & Language and the Kaplan Method for Infographics. You'll practice applying these proven methods to questions that deal with the Expression of Ideas, including questions on Organization and Effective Language Use.
Sentence Structure, Conventions of Usage, Putting It All Together
This series of videos covers the remaining topics in Writing & Language, those concerning Standard English Conventions. You'll apply the Kaplan Methods you've already learned to questions on Sentence Structure and Conventions of Usage.
The final video of this series will bring everything together, reviewing all the Kaplan Methods you've learned for every section of the test and helping to build your confidence for Test Day. Be proud: College is waiting and you are well on your way. Good luck!
The Kaplan Method for the SAT Essay
This optional video covers the Kaplan Method for the SAT Essay, providing you with everything you need to know to plan, write, and revise a high-scoring essay. While the SAT Essay is optional, many colleges require it, so opting to take it can improve your chances of getting into a top school. With practice and the Kaplan Method, you'll be better equipped to succeed on Test Day and beyond.

Don't take low for an answer
Higher Score Guaranteed†
or your money back
Breathe easy knowing that we believe in you. We are so confident in your success that if your score doesn't improve, we'll either give you your money back, or let you retake the class for free. For full eligibility requirements, visit kaptest.com/hsg.