Meet our SHSAT teachers and tutors
Our team of teachers and tutors is the foundation of our programs. Each has second-to-none credentials, top test scores, and extensive training and development. Kaplan's teacher certification and development program ensures that our teachers and tutors are authorities on the tests, on score-raising strategies, and on teaching practices to raise test scores.
Kaplan's Expert Teachers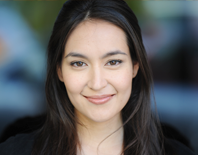 Jenn Barta
100% Recommendation Rate
Jenn has been a tutor at Kaplan for 5 years, and has worked with over 800 students. She has extensive experience teaching in the classroom, and has tutored one-on-one with students at all levels and abilities. She attended Yale University in New Haven, Connecticut where she majored in Psychology, and currently works in the film and television industry while teaching full-time at Kaplan. Jenn is always thrilled to hear when her students succeed: "It's incredibly gratifying when students reach their goal or attain acceptance to the school they had their sights on."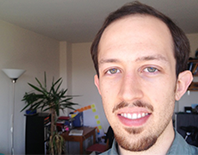 Maxx Loup
95% Recommendation Rate
Maxx has been an SAT and SHSAT instructor with Kaplan since March of 2010, and has worked with almost 50 students to improve their test-readiness. He graduated from Northwestern University where he earned his BA in English. Maxx credits his score-raising success to his sense of humor and strong work ethic. He works with his students to recognize their areas of opportunity and then develops a personalized plan to improve their score. In Maxx's spare time, he is a musician and dog walker.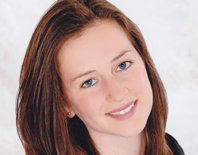 Arielle Danziger
100% Recommendation Rate
Arielle has taught and tutored the SHSAT and SAT for Kaplan for a little over a year and a half, and has worked with over 160 students. She graduated from Vassar University with a degree in Sociology and a minor in Hispanic Studies. Arielle loves tutoring and credits her success to her sense of humor as well as to making sessions fun and memorable. To engage her students, she "creates games and contests, tells bad jokes, and uses pop culture references." In addition to teaching for Kaplan, Arielle manages a yoga studio and teaches yoga classes. She also has an Etsy shop where she sells handmade note cards for all occasions.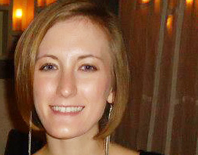 Megan Emett
100% Recommendation Rate
Megan has been a tutor at Kaplan since the Spring of 2012, and has worked with over 100 students. She attended Stony Brook University where she earned a double BA In History and Political Science, and she is currently attending Hunter College for an M.A. in Modern European History. Megan believes that her success in tutoring comes from maintaining an open dialogue with her students: "Tutoring is not a one-way process. It's very much a dialogue between the student and the tutor. I have learned to understand not only where students are struggling, but also why those areas are difficult for them, and how to apply my knowledge to help them succeed."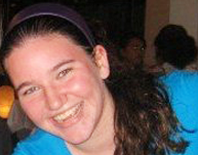 Leah Lieberman
94% Recommendation Rate
Leah has been teaching and tutoring for Kaplan since July of 2012, and has worked with more than 60 students. She currently works with students to improve their scores on the SHSAT, SAT, and ACT. Leah graduated from Johns Hopkins University with degrees in English and History of Art. Leah credits her success to her enthusiasm and in-depth knowledge of the exams as well as personal knowledge of NYC private school culture and curriculum. When Leah isn't in the classroom, she keeps very busy with a number of community activities including: Volunteer Reader for Reach out and Read, Community Outreach for Global Brigades, and Woman's Community leader for Sixteenth Street Synagogue.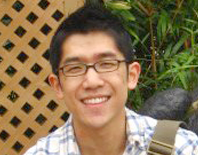 Jan Lei
98% Recommendation Rate
Jan has taught and tutored the SHSAT, SAT, and ACT for a little over five years and has worked with more than 1,200 students. An alum of Bronx High School of Science, Jan knows first hand the commitment involved when preparing for the SHSAT. Upon graduating from Binghamton University with a BS in Chemistry, Jan started teaching with Kaplan because he wanted to work on his public speaking skills. His roles at Kaplan have included being a Faculty Manager, as well as training and development of other faculty members. What Jan loves most about teaching is the gratitude that he receives when he helps a student grasp tough concepts. In his spare time, he is an avid snowboarder and plays in a social kickball league.