Meet our LSAT experts: Top-rated teachers—by students.
When you enroll with Kaplan, you tap into more than 40 years of expertise researching and teaching the LSAT. Every instructor is a top performer on the exam, undergoes a rigorous training program, and is constantly evaluated by students to ensure that you have a truly exceptional experience. Only one in ten applicants make the cut to teach.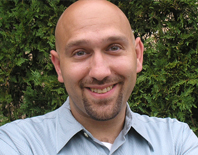 Gene Suhir
Rated Excellent by 97% of students
Years Teaching Experience: 5 years
A Kaplan LSAT instructor since 2005, Gene is a two-time "Kaplan Teacher of the Year." His law experience is highlighted by having seen the movie "My Cousin Vinny" over 150 times, and his students will affirm that no one knows the LSAT as well as Gene does. His unique broadcasting background (he worked in TV and radio for 3 years) makes his LSAT classes interactive and informative. Gene graduated from the University of Maryland with a dual-degree in Political Science and Communications. Gene is an avid traveler, amateur magician, and guitar player. You can find Gene teaching in the New York/New Jersey area and online in our LSAT Anywhere™ classes.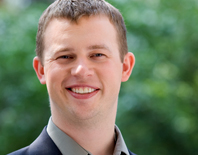 Jack Chase
Rated Excellent by 90% of students
An LSAT instructor since 2002, Jack is Kaplan's Assistant Director of Pre-Law Programs overseeing Academics, as well as Kaplan's LSAT Summer Intensive Program. Jack is a 2001 graduate of the University of Wisconsin Law School and a member of the Wisconsin Bar Association. Jack has held a dizzying variety of positions throughout his legal career, including working for prisoners in the Wisconsin prison system, an insurance company's corporate legal department, a sports agency, the Philadelphia 76ers, and both consumer and creditor rights law firms. He is also on a quest to get a T-shirt from every NCAA Division I university.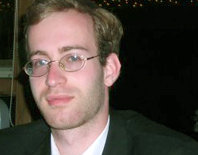 Boris Dvorkin
Rated Excellent by 94% of students
Boris Dvorkin hails from Ohio, where he graduated cum laude from Case Western Reserve University with a dual degree in English and computer science. His first encounter with the LSAT was in Kaplan's Teacher Development Program, when a fellow trainee taught a portion of a logic games lesson. Boris remembers thinking, "That looks fun!" He has since become a full-time instructor at the Madison Center. In addition to teaching as many LSAT classes as he can get his hands on, Boris also hires and trains new Kaplan teachers.
Katie Thomason
Rated Excellent by 90% of students
Katie has a BA from the U of Florida, a J.D from the U of Florida, and a score in the 99th percentile on the LSAT. Having taught the LSAT for a year, Katie has grown to like different sections of the test. "I love teaching logic games because they're fun, and it's exciting to see students who formerly had no clue how to approach games grow to love them! I also like teaching logical reasoning because it is the most applicable to the critical thinking required in law school." In addition to performing LSAT wonders in class, Katie also has experience performing musical pieces on the violin in front of large audiences.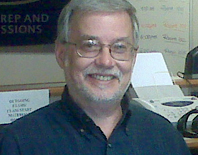 Mike Vanden Brooks
Rated Excellent by 96% of students
With more than 20 years of teaching for Kaplan and a 99th percentile score on the LSAT, Mike Vanden Brooks has consistently been highly rated by his students. Mike has a BA from Saginaw Valley State University. Outside the classroom Mike enjoys working on crossword puzzles and playing strategic board games with his family. "We are competitive game players and spend many late evenings together trying to beat each other. It is this type of strategic reasoning that can help students succeed on the LSAT."
*Teacher ratings based on student responses received from October 27, 2009 – October 26, 2010