The most live instruction available for the September LSAT®.
Summer Intensive - Live Online
4-Week Bootcamp for the September LSAT
Tuition: $5499
July 10th - August 4th
Enroll
For the first time ever, Kaplan is bringing the benefits of an intensive daytime LSAT bootcamp to your home this summer. This elite program is an exclusive opportunity to commit to the most concentrated LSAT prep available, including the most structured live instruction of any September LSAT prep option, unparalleled support and service, and weekly small group and one-on-one tutoring.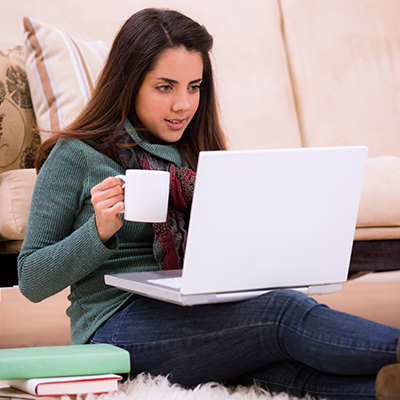 For more information, contact one of our Summer Intensive advisors at: 1-800-KAP-TEST
Program Features & Schedule
The Summer Intensive Program curriculum combines Kaplan's LSAT strategies with immersive instruction, practice and a personalized approach—delivered exclusively live online by our highest-rated LSAT faculty from across the country. The meticulously designed program focuses all your brainpower, energy, and attention on achieving your LSAT goal: a higher score, or your money back.
Exclusive to Summer Intensive students:
The most live LSAT instruction available in preparation for the September LSAT
4 full-length LSAT simulations carefully administered to mimic the Test Day experience*

Plus, a complete PrepTest library (80+ exams) along with self-proctoring tools

Comprehensive content and strategy review sessions delivered live by our best faculty including:

All Kaplan core LSAT Prep sessions
60+ hours of curated LSAT® Channel sessions

Weekly one-on-one coaching sessions—10 hours total—with your personal LSAT Tutor:

In-depth analysis of your full-length exam performance and creation of your personal study plan, so you can use your available study time as efficiently as possible
Tutoring in content areas of your choice to address specific weaknesses and opportunities
One-on-one support to ensure you stay motivated and engaged throughout the program and confident for Test Day

Weekly Group Tutoring sessions —10 hours total—with an LSAT Tutor

Additional sessions of live, small group (2 to 4 students) workshops focused on foundations and/or advanced content

Dedicated LSAT faculty members and student concierge to provide prompt responses and solutions to all your LSAT needs:

Exclusive access to a social community of Summer Intensive Faculty members and peers to post questions, foster collaboration, and celebrate your progress towards your goal score
Direct answers to all your academic or service-related questions

Special programming related to law school admissions

Craft all the components of a compelling application - personal statements, addenda, letters of recommendation and more

"Phase II"—reconvene your cohort in the days leading up to Test Day for final coaching, guidance, structure, and practice
Program Schedule:
The Summer Intensive Program is scheduled strategically to take full advantage of your time during summer break. Combine the structure of scheduled live sessions throughout the day with the convenience of picking and choosing your LSAT® Channel sessions each evening, plus weekly full-length exams and one-on-one coaching sessions.
Sample Week:
WEEK 3
Monday
Tuesday
Wednesday
Thursday
Friday
11:00 AM
Logic Games 2 Core Lesson: Loose Sequencing, Matching, Distribution, and Hybrid Games
Midpoint Test: PrepTest 73
Private Tutoring (1.5 hours) / Practice Hall
Logical Reasoning 3 Core Lesson: Non-Argument Questions
Group Tutoring (2 hours) / Practice Hall
12:00 PM
1:00 PM
Practice Hall / Group Tutoring (2 hours)
2:00 PM
Alternative Study Techniques
3:00 PM
Midday Break
4:00 PM
Full Section - PrepTest 67, Section I (RC)
Your Personal Statement
Full Section - PrepTest 67, Section II (LR)
Full Section - PrepTest 67, Section III (LG)
Full Section - PrepTest 67, Section IV (LR)
5:00 PM
Loose Sequencing Games
Midpoint Review - LG/RC
Arguments with Overlooked Possibilities
Inference Basics
Hybrid Games Basics
6:00 PM
Arguments with Mismatched Concepts
Midpoint Review - LR
Matching/Distribution Games
Putting Your Roadmap & Big Picture Summaries to Work
2-Minute Roadmaps
Plus, access to all of Kaplan's LSAT preparation resources from the day you enroll until Test Day including:
Free and unlimited access to The LSAT® Channel —hundreds of hours of live, highly-interactive, elective workshops on everything from the basics to advanced topics taught live and online by Kaplan's highest rated faculty:

10-40 hours of elective instruction per week, every week
Choose electives by topic, difficulty, or faculty
Search and watch past-programming with an On Demand online library

Complete PrepTest library of every released LSAT (80+) with detailed explanations to every question and answer choice
Q-Bank containing 4,000+ real LSAT questions† for customized quizzes by question type
Smart Reports™ providing detailed performance analysis and study prescriptions
Free make-up sessions: live classroom sessions or on-demand
LSAT Premier: Course Book Edition and LSAT Lesson Book
Why Kaplan Summer Intensive?

Most live instruction anywhere.
Kaplan's newest LSAT prep innovation. The LSAT® Channel offers hundreds of hours of live, highly-interactive, elective workshops on everything from the basics to advanced topics, taught live and online by Kaplan's highest-rated faculty.

Exhaustive resources.
All of our comprehensive courses include a complete PrepTest library (80+ exams) and every released LSAT question (8,000+) with detailed explanations to each question and every answer choice.

More points in less time.
Smart Reports® provides an in-depth analysis of your practice test performance and then recommends specific assignments to help you improve. It targets the highest-yield material, specific to you.

Built-in one-on-one instruction.
An immersive LSAT Prep experience plus hours and hours of one-on-one time with an LSAT expert.