LEARN MORE ABOUT LIVE ONLINE SUMMER INTENSIVES
Speak to one of our MCAT Intensive advisors for information about our Live Online options.
Call 1-800-KAP-TEST
Are you ready for an unforgettable experience on campus at The University of Texas - Austin? You'll master the MCAT with over 320 hours of live, customized MCAT® immersion led by the highest-rated MCAT faculty from across the country. All your brainpower, energy, and attention will be focused on achieving your MCAT goal at this meticulously designed program.
Program description
Your success is guaranteed thanks to a curriculum that incorporates MCAT strategy, content review, and a personalized approach. You'll be expertly guided by the best Kaplan MCAT faculty members from across the country through a well-rounded and complete preparation experience that includes:
Comprehensive content review sessions delivered exclusively live and on site by subject matter experts
Expertly crafted MCAT strategy lectures to help you understand the test format and achieve the best possible results
Small group recitations and weekly private tutoring sessions that provide a customized study plan and guide you to success
5 full-length proctored MCAT simulations carefully administered to mimic the test day experience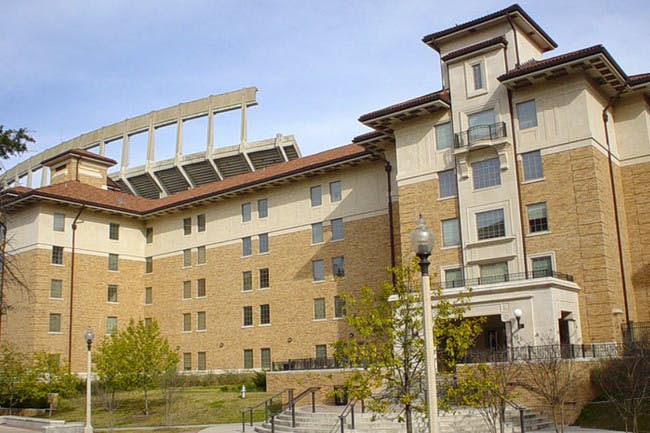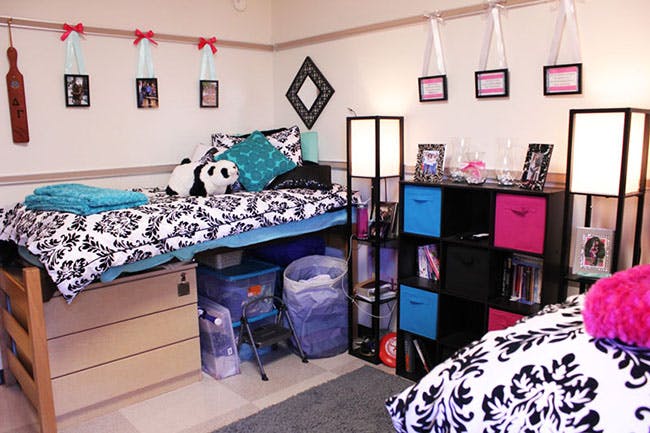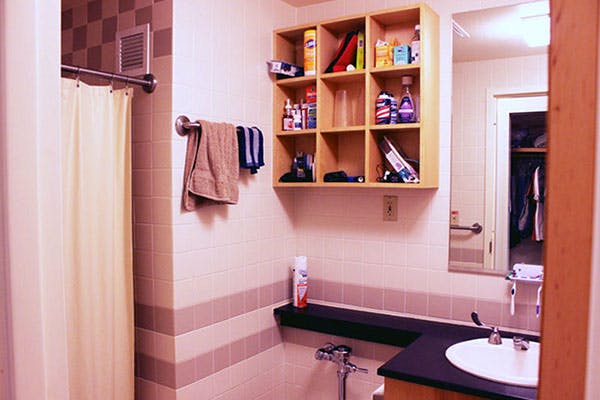 Housing is located on campus in an official UT-Austin residence hall. Built in 2000, San Jacinto Hall is one of UT's newest residence halls. Located in the Waller Creek community, you'll enjoy San Jacinto's outstanding amenities and convenience to UT facilities. You'll get your own spacious one bedroom, one bathroom apartment along with access to study rooms and lounges on each floor. To make your experience as efficient and convenient as possible, the dining hall, classrooms, and gym are less than five minutes away.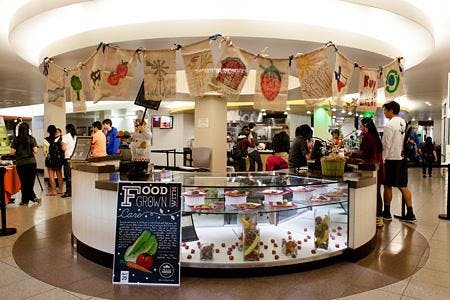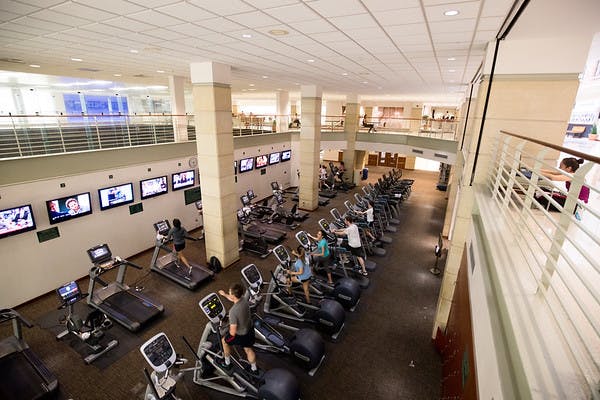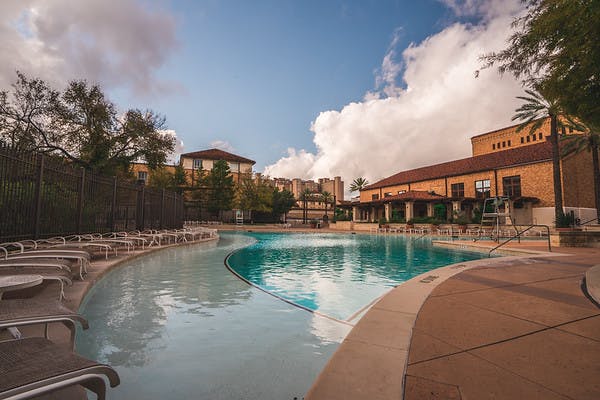 One of the fastest-growing large cities in America, Austin is known for a thriving live music and cultural scene, with many venues on or adjacent to campus. You'll be able to try out all of the famous taco stands and food trucks in the city and debate which is number one. To stay healthy, Jester Dining Hall serves up nutritious options for each meal and UT-Austin's recreation facilities offer discounted memberships that include access to multiple pools.
Fun Facts
Austin is the capital of Texas and home to the largest state capitol building in the US.
Austin was recognized as the Best Place to Live in the America by U.S. News & World Reports in 2017, 2018, and 2019.
Austin is the only city in the world known to still operate a system of Moonlight Towers, 165 foot tall structures from the 19th century, to light up the city at night.
With 200 live music venues and as many as 2,000 bands and performing artists, Austin is considered the Live Music Capital of the World.  
Every spring and summer about 1.5 million Mexican free-tailed bats migrate to Austin, giving the city North America's largest urban bat colony. Every night these bats emerge from under the Congress Avenue Bridge.
UT Austin's Longhorn Stadium is one of the largest in the US with a capacity of over 100,000.
Austin is home to nearly 2,000 food trucks...yum!
"Keep Austin Weird" is an unofficial city slogan meant to promote local businesses.