Meet our MCAT experts: Top-rated teachers—by students.
A Kaplan Exclusive
When you enroll with Kaplan, you tap into more than 45 years of expertise researching and teaching the MCAT. Every instructor is a top performer on the exam, undergoes a rigorous training program, and is constantly evaluated by students to ensure that you have a truly exceptional experience. Only one in ten applicants make the cut to teach. Here are a few of them.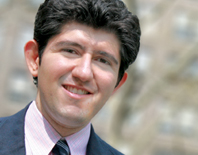 David Elson
Rated Excellent by 99% of students
Years Teaching Experience: 7 years
David's development into an MCAT expert follows years of work as an MCAT instructor, an endeavor he continues to indulge in to this day. His most significant accomplishments include authoring the MCAT Summer Intensive Program and Kaplan's new MCAT Advanced −Anywhere course. His students' evaluations have consistently ranked him as one of the top instructors in the country, and he is one of Kaplan's Elite Teachers based on student feedback. David holds a BA in Biology from Cornell University.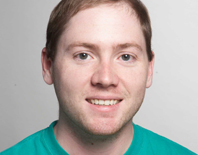 Matt Wilkinson
Rated Excellent by 97% of students
Years Teaching Experience: 5 years
Matthew is a veteran MCAT teacher, teacher trainer, curriculum developer and Kaplan Anywhere pro. Starting out in the Dallas Center as an SAT teacher, he quickly rose to be a star teacher there. Teaching while completing his MD/PhD at Mount Sinai School of Medicine in NYC, Matt has taught over 1,000 MCAT students, as well as his fair share of LSAT, GMAT, GRE, and SAT students! You can see his work in the current Kaplan Biological Sciences Review Notes which he authored, as well our Explanations-on-Demand material associated with our full-lengths!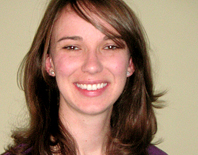 Breana Berry
Rated Excellent by 100% of students
Years Teaching Experience: 3 years
A former Kaplan MCAT student, Brea excelled on the exam and quickly became an instructor for our Winston-Salem and Atlanta Centers. As a standout teacher she has been recruited to teach for both Kaplan's MCAT Summer Intensive Program and our Live Online Classroom Courses. Her students regularly praise her for both her knowledge and helpfulness in understanding the exam. This year Brea will start as a first-year medical student at the Medical College of Georgia, where she will continue guiding students to achieve the same success she herself has experienced.
Owen Farcy
Rated Excellent by 99% of students
Years Teaching Experience: 6 years
As a long-time teacher with Kaplan, Owen has worked with students throughout the country from Atlanta to Orange County. As a top-rated instructor he enjoys helping individuals realize that preparing for the MCAT doesn't have to be an arduous experience, but can actually fun if done in the right way. Owen now fills the role of Assistant Director of Pre-Health Programs at Kaplan's headquarters in New York, and continues to teach students from a variety of backgrounds how to succeed on the MCAT. Owen holds a degree in Biology from Emory University.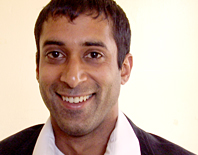 Joel Thomas
Rated Excellent by 99% of students
Years Teaching Experience: 3 years
After graduating magna cum laude from Harvard University, Joel returned home and completed two years of medical school at the University of Wisconsin – Madison. He joined the Kaplan MCAT faculty while completing his book, US Health Care for Activists, and has since taught with our exclusive MCAT Summer Intensive Program. He now fills the position of Full-time Pre-Health Faculty in the Madison Kaplan Center.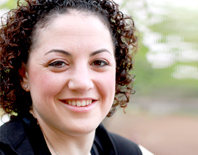 Allison Betof
Rated Excellent by 98% of students
Years Teaching Experience: 10 years
Currently a 5th year MD/PhD student at Duke University, Allison is a long-time instructor with Kaplan who still teaches students how to succeed on the MCAT – in fact, one of her favorite things about teaching has been seeing former students as colleagues in medical school! She also enlists her experience as a Teacher Trainer for the Durham Kaplan Center, helping fellow MCAT experts to hone their skills in the classroom.
*Teacher ratings based on student responses received from December 6, 2009 - June 6, 2010.