Private Tutoring
Starting at
$3999
or 3 installments of $1333.00
Get the attention you need from a personal tutor.
Learn More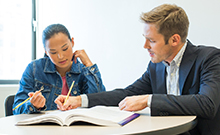 Work out a schedule that's best for you.
Eliminate all distractions and focus on just the material that you need help with.
Every tutor has been Kaplan trained and vetted so you get the best of the best.
Classroom
Starting at
$2499
or 3 installments of $833.00
Learn from an expert, Kaplan-trained instructor in a classroom environment.
Learn More
Attend classes live online or in a classroom near you.
516 hours of instruction and practice covering all the content and skills on the MCAT.
Lots of convenient times and locations to choose from.
Self-Paced
Starting at
$1999
or 3 installments of $666.33
Study at your own pace in a location that's convenient for you.
Learn More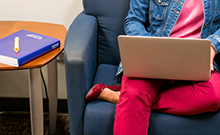 Learn on your own time with pre-recorded lessons.
Each video is led by a Kaplan-trained instructor who has mastered the exam.
Get email-based support from expert instructors.
Have questions? Call 1-800-KAP-TEST.