Private Tutoring
Starting at
$3999
or 3 installments of $1333.00
Get the attention you need from a personal tutor.
Learn More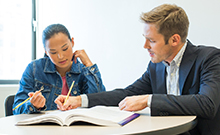 Work out a schedule that's best for you.
Eliminate all distractions and focus on just the material that you need help with.
Every tutor has been Kaplan trained and vetted so you get the best of the best.
Classroom
Starting at
$2299
or 3 installments of $766.33
Learn from an expert, Kaplan-trained instructor in a classroom environment.
Learn More
Attend classes live online or in a classroom near you.
516 hours of instruction and practice covering all the content and skills on the MCAT.
Lots of convenient times and locations to choose from.
Self-Paced
Starting at
$1999
or 3 installments of $666.33
Study at your own pace in a location that's convenient for you.
Learn More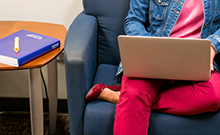 Learn on your own time with pre-recorded lessons.
Each video is led by a Kaplan-trained instructor who has mastered the exam.
Get email-based support from expert instructors.
Have questions? Call 1-800-KAP-TEST.

*Offer: $200 off applies to MCAT® In Person, Live Online, Self-Paced, and Private Tutoring new enrollments from January 12, 2017 through January 17, 2017 11:59 p.m. PT only. Discount may not be combined with any other promotion or offer. Summer Intensive courses are excluded from this offer.
*Unlimited Prep offer available from January 12th to January 31st midnight PT Unlimited Prep refers to one enrollee's unlimited use of online assets and unlimited registrations for classroom component of his or her program through September 9, 2017. Students should call 1-800-KAP-TEST to register for scheduled classroom sessions available. Enrollment is valid for one person only and cannot be shared, transferred, or sold to others. Failure to use any available resource may not be credited or transferred in any way. Tutoring sessions and Summer Intensive classroom sessions are not part of the unlimited resources. MCAT Self-Paced registrations between January 12, 2017 and January 31, 2017 are eligible for unlimited use of online assets through September 9, 2017 (extended date at no additional cost to you).