Intensive MCAT® Prep - Choose From In Person or Live Online
Summer Intensive:
The Ultimate MCAT® Experience
Join the MCAT Summer Intensive Program, a Kaplan-founded experience with over 500 hours of available resources and 6 weeks of live, customized MCAT immersion for the most concentrated prep experience ever. Led by our highest-rated MCAT faculty from across the country, this meticulously designed program focuses all your brainpower, energy, and attention on achieving your MCAT goal.
For more information, contact one of our Summer Intensive advisors at: 1-800-KAP-TEST
Can't get away? Live Online options available. Learn More
The Summer Intensive Program curriculum incorporates MCAT strategy, content review, and a personalized approach that guarantees success.* Guided by the best Kaplan faculty members in the country, you will receive a well-rounded and complete preparation experience that includes:
Comprehensive content review sessions delivered exclusively live and on site by subject matter experts
Expertly crafted MCAT strategy lectures to help you understand the test format and achieve the best possible results
Small group recitations and weekly private tutoring sessions that provide a customized study plan and guide you to success
5 full-length proctored MCAT simulations carefully administered to mimic the Test Day experience

Plus, access to all Kaplan preparation resources from the day you enroll until Test Day including:
Kaplan's best-selling 7-book Subject Review, Lesson Book, High-Yield Problem Solving Guide, and a convenient mobile flashcard app.
A total of 8,000+ MCAT practice items, including 15 full-length practice tests and all available AAMC study materials.
MCAT Qbank—design your own practice quizzes from more than 1,000 MCAT-style questions and track your progress as you go.
The MCAT Channel—providing you unlimited access to hours of live, online instruction nearly every day of the week taught by our highest-rated MCAT faculty. A Kaplan exclusive!
Sample Day
| | |
| --- | --- |
| 8:00 AM | Breakfast |
| 9:00 AM | Strategy Lecture: MCAT Science Question Management |
| 11:00 AM | Content Review: Endocrine System |
| 12:00 PM | Lunch & Self Study |
| 1:30 PM | Content Review: Acids & Bases |
| 2:45 PM | Small Group Recitation & Application |
| 5:00 PM | Dinner & Self Study |
| 7:00 PM | Content Workshop: Molecular Genetics |
| 8:00 PM | Faculty Directed Study Hall |
| 10:00 PM | Self Study & Bedtime |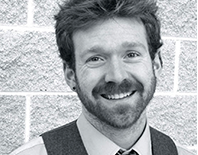 John Linick
---
Hometown:
Boulder, CO
John Linick
After graduating from the University of Illinois in 2006 with a degree in psychology and chemistry, John moved to Colorado to teach as a Kaplan MCAT instructor, volunteer as a Wilderness EMT, and, for a short while, teach as a lecturer at the University of Colorado. During his time as an MCAT expert, he has taught thousands of students, developed several MCAT resources, and mentored dozens of teachers. He joined the San Diego Summer Intensive Program faculty in 2008, and returned to San Diego as Academic Director from 2009 to 2013.
He directed the Boulder Summer Intensive Program for its first year in 2013 and returned to direct the program in 2014 and 2015. When he's not lecturing, you'll usually find him skiing, snowboarding, biking, exploring the mountains, or learning to play a new instrument.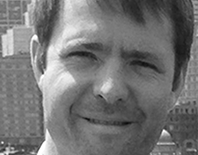 Lee Rooney
---
Hometown:
Boston, MA
Lee Rooney
After earning a B.A. in Physics from the University of Idaho, a well as a B.S. in Biology and an MBA from Boise State University, Lee successfully gained medical school admission, but decided to pursue his passion for teaching and moved to Austin, Texas to teach for Kaplan as an MCAT instructor.
Lee is a veteran instructor at the Summer Intensive Programs, having taught at the Boulder program in 2013, the Boston program in 2012, and the San Diego programs in 2011 and 2013. When Lee is not enlightening students with his extensive MCAT prowess, he can be found defying physical and mental limitations, as evidenced by his recent completion of the Ironman triathlon.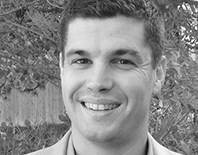 Tyler Fara
---
Hometown:
Fort Collins, CO
Tyler Fara
Tyler started teaching for Kaplan in 2010 while also working as a molecular genetics researcher. He quickly fell in love with the dynamic nature of teaching and transitioned to teaching the MCAT full time. Tyler loves speaking in front of crowds, and it shows. His love of teaching, his passion for helping students, and his zeal for science helped earn him the recognition of Southwest Pre-health Teacher of the Year in 2013.
Tyler currently holds a B.S. in Chemistry, an M.S. in Biomedical Science, and he is taking classes toward a graduate degree in mathematics. He served as Academic Director of our Summer Intensive Program in San Diego in 2014 & 2015 and looks forward to helping students achieve their MCAT goals in 2016.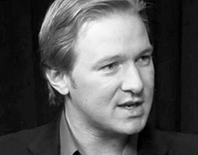 Owen Farcy
---
Hometown:
New York, NY
Owen Farcy
A long-time teacher, Owen has served as Director of MCAT 2015 for Kaplan and is the host of The Pulse, a free, online talk show for pre-medical students.
An interest in global health and student advocacy has helped him to connect with several prominent pre-health student groups, including leadership at the American Medical Student Association, Phi Delta Epsilon International Medical Fraternity, the Student National Medical Association, and Global Brigades. Owen holds a BS in Biology from Emory University, and has previously worked in environmental education and sustainable development.
What alumni are saying about MCAT Summer Intensive
I had previously taken the old MCAT and done so badly that I almost quit being pre-med. I decided to give myself one more chance and enrolled in the Kaplan Summer Intensive program. It was there in Boston that I spent an amazing 6 weeks rebuilding my confidence and gaining the content and stamina required to tackle the new 7 hour exam. I was surprised to build long-lasting friendships with the other students, some of whom I still talk to daily. The instructors were incredibly knowledgeable and gave me a level of personalized attention I have never found at any other institution. On the day of my test, I walked into the testing center confident in my ability and bereft of the anxiety that had crippled me the first time around. Thanks to Kaplan's program and techniques, I was able to achieve my dream score of hitting the 95th percentile and look forward to being a competitive candidate for virtually any medical school across the country!

Rahul Puttagunta, Union College

SIP was an amazing learning experience and critical to my success on the MCAT. I had taken a 2000 hour course with a different test prep company the summer before, but I did not feel confident at all going into my first MCAT. I needed an immersive course that would provide me with both the structure and a supportive community to regain my confidence. The teachers were exceptional and many of them went above and beyond to help the students. The community of students there also helped me stay motivated and focused throughout the program. I cannot thank the SIP community enough for providing me with such an enjoyable MCAT experience. I highly recommend this program to future students who are looking for a unique way of tackling the MCAT.

Christine Shen, Duke University

The Summer Intensive Program was AMAZING. It's a ton of work, but it's really well organized and you feel really supported. I made really good friends while I was living in the dorms and I feel like I will stay in contact with them for a very long time. It's cool to have only a small number of people that you share the same MCAT experience with! The people in the program that I talked to and met will forever be the ones I shared the grueling studying with. That sounds over the top, but it's true. I really value my friendships I made out of the SIP program.

The instructors are super personable and smart. I felt like the best thing they did for me was encourage me and teach me the ins and outs of the test. They really dedicated themselves to me. I would recommend SIP to anyone who wants to take the MCAT. It was a very intense time, but you know you are getting the best outcome out of your time and you know exactly what to study.

Ben Rosellini, Stanford University

I took the SIP at Boston University and I can honestly say that it was the BEST experience of my life. The classes were extremely intense, and the days long, but at the same time, the professors were great, the recitation classes were great, and I made some lifelong friends.

During the lectures, I honestly could tell that Lee, the lecturer, was insanely brilliant. Not only did he know the material, but he was able to teach it to us in a way that clicked and, even more remarkably, a way that we could remember.

From the bottom of my heart, I could not be more grateful. This test was so stressful. It was a point of fear and anxiety for me, and all of the people at SIP made it as harmless as they could. Thanks so much everyone at the Boston SIP.

Daniel Chen, St. John' s University

Studying for the MCAT is a very emotional experience. You have to learn all that you can for a 7.5 hour exam that dictates your future as a pre-med student. The Summer Intensive Program made that experience enjoyable. Through countless sources of help and guidance, every student felt motivated and prepared. In addition to a solid MCAT score, the SIP program gave me life long friends who will one day be my fellow MD colleagues.

Emily Frisch, Chapman University

The summer intensive program (SIP) was tremendously helpful in identifying which material I needed to know and which material was beyond the scope of the exam. I was able to focus my time and effort only on what was useful for the exam, and was therefore able to maximize my studying. This was only possible with Kaplan. The staff at SIP was amazing. Their enthusiasm was infectious, their study tips were invaluable, and their insights into medical school and beyond were interesting and helpful.

Graham Beutler, Tufts University
Why Kaplan Summer Intensive?

Supremely efficient.
500+ hours of available instruction, practice, and support carefully designed to provide top results in six weeks and including access to The MCAT Channel until Test Day.

Effortlessly personalized.
With our automated feedback tool, SmartReports™, you get in-depth insights into your greatest strengths and weaknesses on the MCAT with recommended instruction just for you.

Proven expertise.
Kaplan requires every instructor to be score-qualified and rigorously trained on the entire exam—ensuring that you'll be taught by an MCAT expert.

Realistic practice.
15 full-length exams, over 8,000+ MCAT practice items, and the most available official AAMC practice resources. Only realistic practice makes perfect.
*Test names and other trademarks are the property of the respective trademark holders, none of whom endorse or are affiliated with this Kaplan or this website.
*Offer:
$1000 off applies to MCAT Summer Intensive–In Person new enrollments only from November 20, 2017 through November 30, 2017. LOL Intensives, Winter Intensives, In Person, Live Online, Self-Paced, PrepPacks and Private Tutoring new enrollments are excluded from this offer. Discount may not be combined with any other promotion or offer.