Save $500 on Winter Intensive. Ends November 17*
The most live instruction available for the January MCAT®
Winter Intensive:
Bootcamp for the January MCAT
December 17, 2017 - January 17, 2018
Kaplan is bringing the benefits of our highest-rated MCAT Summer Intensive Program to your home this winter. This elite program is an exclusive opportunity to commit to the most concentrated MCAT prep available, including the most live instruction of any January MCAT prep option, unparallelled support and service, and weekly one-on-one coaching.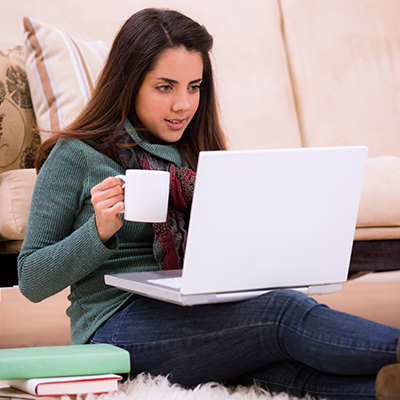 Program Features & Schedule
With over 240 hours of strategically structured programming, the Winter Intensive Program curriculum incorporates MCAT strategy, content review, and a personalized approach—delivered exclusively live online by our highest-rated MCAT faculty from across the country. The meticulously designed program focuses all your brainpower, energy, and attention on achieving your MCAT goal: a higher score, or your money back.
Exclusive to Winter Intensive students:
Comprehensive content and strategy review sessions delivered live by our highest rated Faculty, including:

All Kaplan core MCAT Prep sessions.
34 additional sessions of live, dedicated high-yield MCAT content review available exclusively to Winter Intensive students.
72+ hours of curated MCAT® Channel sessions.

Weekly one-on-one coaching sessions—12 hours total—with your personal MCAT Coach

In-depth analysis of your full-length exam performance and creation of your personal study plan, so you can use your available study time as efficiently as possible.
Answers to any questions you have about the program, your Kaplan resources, or your progress.
One-on-one support to ensure you stay motivated and engaged throughout the program and confident for Test Day.

Dedicated MCAT faculty members and student concierge to provide prompt responses and solutions to all your MCAT needs.

Exclusive access to a social community of Winter Intensive Faculty members and peers to post questions, foster collaboration, and celebrate your progress towards your goal score.
Direct answers to all your academic or service-related questions.
Sample Week:
All times EST
Monday
Tuesday
Wednesday
Thursday
Friday
Saturday
Sunday
10:00 AM
Strategy Lecture: Psychology & Sociology
Strategy Lecture: CARS
Strategy Lecture: Biology & Biochemistry
Strategy Lecture: Chemistry & Physics
Full Length Exam - Part 1
Self Study
Full Length Exam Review or Coaching Session
12:00 PM
Break
Break
Break
Break
1:00 PM
Content Review: Kinematics
Content Review: Thermodynamics
Content Review: Amino Acids
Content Review: Eukaryotic DNA
Break
MCAT Channel
2:30 PM
Office Hours
Office Hours
Office Hours
Office Hours
Full Length Exam - Part 2
3:30 PM
Content Review: Work & Energy
Content Review: Fluids
Content Review: Sensation & Perception
Special Event: MCAT Trivia
MCAT Channel or Coaching Session
Self Study
5:00 PM
Break
Break
Break
Break
7:00 PM
MCAT Channel, Coaching Session, or Homework
MCAT Channel, Coaching Session, or Homework
MCAT Channel, Coaching Session, or Homework
MCAT Channel, Coaching Session, or Homework
Free Time
Full Length Exam Review or Coaching Session
Plus, access to all of Kaplan's MCAT preparation resources from the day you enroll until Test Day including:
The most available AAMC practice materials
Kaplan's best-selling 7-book Subject Review, Lesson Book, and High-Yield Science - Newly released 3rd edition.
MCAT Qbank—design your own practice quizzes from more than 1,000 MCAT-style questions and track your progress as you go.
A mobile flashcard app for convenient prep on the go.
A total of 8,000+ MCAT practice items, including 15 full-length practice tests, each psychometrically evaluated and fully aligned with the new test blueprint.
The MCAT® Channel—providing you unlimited access to hours of supplemental live, online instruction nearly every day of the week taught by our highest-rated MCAT Faculty. A Kaplan Exclusive!
Why Kaplan Winter Intensive?

Supremely efficient.
500+ hours of available instruction, practice, and support carefully designed to provide top results and including access to The MCAT® Channel until Test Day.

Effortlessly personalized.
With our automated feedback tool, SmartReports™, you get in-depth insights into your greatest strengths and weaknesses on the MCAT with recommended instruction just for you.

Proven expertise.
This is the only MCAT course that requires every instructor to be score-qualified and trained on the entire exam—ensuring that you are taught by an MCAT expert.

Realistic practice.
15 full-length exams, over 8,000+ MCAT practice items, and the most available official AAMC practice resources. Only realistic practice makes perfect.
*Offer: $500 off applies only to MCAT Winter Intensive from October 20 through November 17, 2017 until 11:59 p.m. PT only. In Person, Live Online, Private Tutoring, Summer Intensive and Prep Packs are excluded from this offer. Discount may not be combined with any other promotion or offer.