MCAT Test Prep
Build the stamina and skills necessary to tackle the MCAT.
Enroll today and get immediate access to as many as 30 hours of MCAT Channel programming per week.
Live Online
Starting at
$2499
or 3 installments of $833.00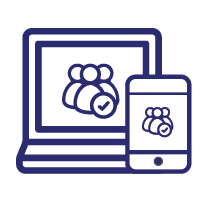 Power On
Your laptop or mobile device becomes the classroom.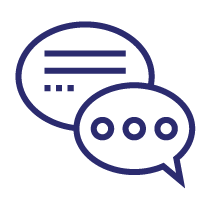 Raise Your Hand
Team of teachers ready to answer your live MCAT questions during class.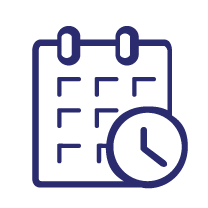 Live Your Life
Catch MCAT classes live or on-demand, whenever they fit your schedule.
The MCAT Test: Fast Facts
The Medical College Admission Test® (MCAT®), developed and administered by the AAMC, is a standardized, multiple-choice exam created to help medical school admissions officers assess your knowledge as a prerequisite to the study of medicine. Basically, it's the standardized test most medical schools require as part of their admissions process.
The MCAT exam requires substantial stamina and focus. It has 230 questions and is over 6 hours, 15 minutes long, excluding breaks. Kaplan's MCAT practice tests, available in every MCAT prep course we offer, help keep you on the ball in terms of timing.
The MCAT exam is comprised of 4 sections: Chemical and Physical Foundations of Biological Systems; Critical Analysis and Reasoning Skills (CARS); Biological and Biochemical Foundations of Living Systems; and Psychological, Social, and Biological Foundations of Behavior. Based on your strengths and weaknesses, Kaplan's MCAT prep courses offer ways to customize your MCAT prep around your greatest areas of opportunity.
In each of the science sections, you'll face 10 passages with 4 to 7 questions each and 15 standalone questions.
In the CARS section, you'll face 9 passages. Kaplan lets you adjust your section time limits on the MCAT practice test so you can work your way up from your starting pace to the standard time on the real MCAT exam.

Each of the 4 sections on the MCAT test are scored between 118 and 132, for a total possible score of 528. The median score is expected to be 125 per section for a total median score of 500.
Your MCAT test score remains valid for three years. Some schools even limit it to within two years of the application deadline.
Kaplan recommends between 300 and 350 hours of total MCAT test prep. For example, you could break your MCAT review into 10 weeks—or approximately 2 ½ months—of 30 hours of studying per week. The time you devote to your MCAT prep will also depend on individual factors, like how many prerequisite courses you've already taken and your familiarity with the exam material..
The cost of the MCAT exam is $310. Make sure you choose the right MCAT test prep for you, so you don't have to pay the fee a second time.

The most live instruction.
Couple in-class sessions with the flexibility of The MCAT Channel, so you get all the live instruction you need without wasting time on content you've already mastered.

Prep smarter, not harder.
A personalized study plan, guiding you through over 125 hours of live instruction and 400+ hours of online resources, all engineered to get you more points in less time.

Proven expertise.
Kaplan requires every instructor to be score-qualified and rigorously trained on the entire exam—ensuring that you'll be taught by a team of MCAT experts.

Realistic practice.
15 full-length exams, over 10,000 MCAT practice items, and the most available official AAMC practice resources. Only realistic practice makes perfect.

*Offer: $175 off applies to MCAT® Private Tutoring, In Person, Live Online, and Self-Paced new enrollments from November 20, 2017 through November 23, 2017 11:59 p.m PT. Intensive Programs and Prep Packs are excluded from this offer. Discount may not be combined with any other promotion or offer.

*Higher Score Guarantee: Conditions and restrictions apply. For complete guarantee eligibility requirements, visit kaptest.com/hsg.