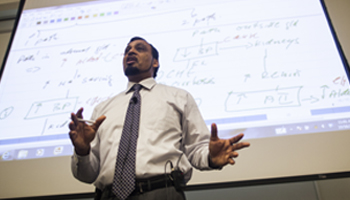 USMLE Step 1 Live Review in KSA
---
Kaplan is proud to present its 9th annual USMLE review program in Saudi Arabia.
Enroll now to receive best price AND receive immediate access to your books and online resources!
Sign up now and Save $800! - Use promo code - SAUDI800 Offer expires 5/31/18
King Abdulaziz University Faculty of Medicine - Jeddah, Saudi Arabia
June 21st – August 16th 2018
$3999
Students from King Abdulaziz University are kindly asked to enroll directly with their Faculty of Medicine by contacting Eng. Hamza Mohammed Ghandourah, hganduorah@kau.edu.sa. +966 12 640 0000, Ext 73628 or +966 59 990 5553 (mobile).
If you have questions or would like to speak with someone about the program please click here.
View our 2018 Class Schedules
Course Features:
Over 7 WEEKS OF LIVE interactive lectures with our award-winning faculty
12 months of access to your online resources from the start date of course. Sign up early and receive additional access! Access NOW through June 23rd, 2019
On Demand Video Lectures. Over 200 hours of Step 1 on-demand video lectures, featuring clinical correlates and high quality animations to review at your own pace.
Lecture Notes - 7 updated volumes in print and eBook packed with easy-to-understand color images and tables.
Assessment Exams - Begin your studies with a diagnostic exam to assess your strengths and weakness, continue to measure your performance with 9 discipline based assessment exams and TWO full length simulated Step 1 exams.
Qbank includes over 2000 additional basic science practice questions and explanations.
Academic advising. Our medical advisors will work with you to create a personalized study plan that will help you succeed on the USMLE Exam. Private Facebook Group where you can interact with classmates and attend group advising sessions.
*BONUS - Questions Based Integration – Access to one week of Live Online sessions with our Faculty to help dissect key cases and concepts that will be tested on your exam - (August 11-16) $599 Value!
Hear more from our students:
"Dear Dr. Kudrath, I hope you had a good night after teaching this amazing psychology course. We have learned the right way to do things from you. We are no longer afraid of doing exercises now; you have helped us gain confidence and feel proud of ourselves. Thank you, and thank you Kaplan for introducing Dr. Kudrath to us."
- Youssuf Adam, Jeddah, 2015
"An excellent class to help prepare for the USMLE Step 1 exam. You can study the material on your own until you have it memorized, but without the Kaplan quick tricks and high yield points, you will waste your time and be ineffective in your efforts. This class was amazing and helped me get to a place where I can study independently to boost my score even further after the course."
- Logain Al Ghanemi, Jeddah, 2015
"After passing Step 2 with a 230, I thought I could do Step 1 all alone. I probably could have, but I would have definitely needed to put more time in—time which I did not have. So I signed up for Kaplan's live instruction. It was an amazing course with excellent study materials, as well as instructors who were very helpful and approachable."
- Abdulaziz Asiry, Jeddah, 2015
Do you have a scholarship letter from your country?
Find out more information and apply for an upcoming CompletePrep program.